GIMP Tutorial: How to Make a Transparent Background in GIMP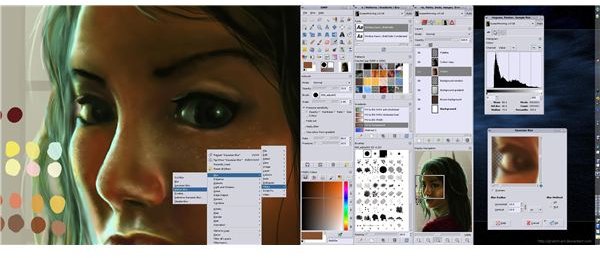 About GIMP
GIMP of the GNU Image Manipulation Program is a free program with a lot of power. You can perform many of the tasks in this program that you would normally do in the more expensive programs like Photoshop. For example, you can make your image background transparent with this program. Therefore, you are probably wondering exactly how to make a transparent background in GIMP.
Fortunately, it is surprisingly easy. All you need is your image and a little patience. Before you can start working with GIMP, however, you must download the program from the GIMP website. As mentioned earlier, the program is completely free, released under the General Public License. This means that you can use, share and change this program without paying a licensing fee.
GIMP Compatibility
This program is also compatible with different operating systems, including Linux, Windows and Max OS X. Since most programs are only compatible with one or two operating systems, this makes GIMP very desirable and useable.
Removing Your Image Background
Once you download and install the program, you can now start editing it. To remove the background, follow the below steps:
1. Open the image that you want to manipulate.
2. Select the background. You can do this using the Select Continuous Region (Wand) Tool or the Select Regions by Color Tool.
3. Select the area of the image that you want to make transparent. If the tool does not select the entire area that you want removed, hold down your Shift key and click around the image with your mouse. Zoom into your image to ensure that you are not selecting the foreground image.
4. Go to the Layer window, click on Layer and then click Transparency.
5. Click on Add Alpha Channel. If this is grayed out, then it means that the program automatically did it for you.
6. Go to Select Edit and click on Clear. Your background should now be transparent.
7. Save your file. If you are saving your file as a PNG file, select the Save Color Values From Transparent Pixels checkbox to ensure that your transparent background saves correctly.
Saving Your Work
While you should save your image as a PNG, you may have to save it as a GIF, especially if you do a lot of work in Internet Explorer. IE does not recognize PNG. So, to go around this problem, simply save your image as a PNG and export it as a gray scale or indexed image.
Be sure to save your work often. Certain older versions of GIMP were known to crash a lot, but the updated versions do not seem to crash as much. However, you should save your work as you go just to be on the safe side.
References
Geeks with Blogs, https://geekswithblogs.net/timh/archive/2006/03/20/72797.aspx