Famous Abstract Photographers: Tony Sweet and Alan Babbitt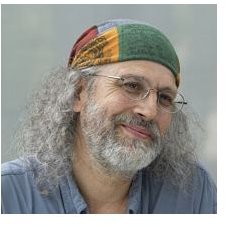 Abstract Photography
When most people think of abstract photography they think of strange colorful pieces that really catch the viewer's eye. While in some cases this is true, the only real guideline to abstract photography is that there are no hard-and-fast rules. Abstract photography is generally an artist's (the photographer) rendition of a normal object in an abnormal way. In many cases, this involves distortion of the image and loud vibrant colors, but in just as many cases this is simply a slightly skewed view of an object, landscape or person designed to catch your eye and provoke thought or discussion about the photograph.
The following is a list and short biography of some absolutely fantastic abstract photographers. Photographers with a vision that may be "off the beaten path", or in many cases considered strange or odd. The vision these photographers show in the presentation of their photographs is amazing and leaves a lasting impression on the person viewing the work.
Tony Sweet
Tony Sweet is a unique abstract nature photographer, he is one of the few artists that was able to make a successful transition from one art to another. Tony started out as a jazz musician and enjoyed success in this area for over 20 years before making the switch to nature photography. Tony Sweet considers himself a nature photographer but his photographs, in many cases, have a very strong abstract touch. Tony makes use of the Mac platform and professional photography tools such as Aperture, Adobe Photoshop and various excellent Adobe Photoshop filters to put the "magic" into his photographs. Tony Sweet is a lecturer and teaches various photography classes all while maintaining an active photography schedule. I encourage you to check out his work in his gallery, you just might find some abstract photography that will help get your creative juices flowing.
(Image: https://www.tonysweet.com/images/image_headshot.jpg)
Alan Babbitt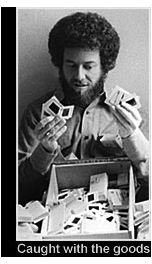 Alan Babbitt creates abstract fine art photography and loves to call himself the "photographer with lousy vision". That's right, one of the most famous abstract photographers is nearsighted! If this isn't enough, Alan was diagnosed with Parkinson's in 2003 which has resulted in a nasty hand tremor … his response? He has worked the tremor into his work with great success. For an example of how Parkinson's has affected (in a positive way no less) Alan's work you only have to look at his recent "Tremor Enhanced" work.
You see, Alan Babbitt is a photographer with lousy vision who has amazing vision, if you can wrap your mind around that. The next time you attempt an abstract piece of work, keep Alan in mind. You don't have to have the eyes of a hawk and the hands of a surgeon to create absolutely amazing photographs. If you were to say Alan Babbitt was a photographer working with a handicap I think he'd be the first to ask you, "what handicap?"
(Image: https://www.abproductions.com/about/ab_slides2.jpg)
Wolfgang Tillmans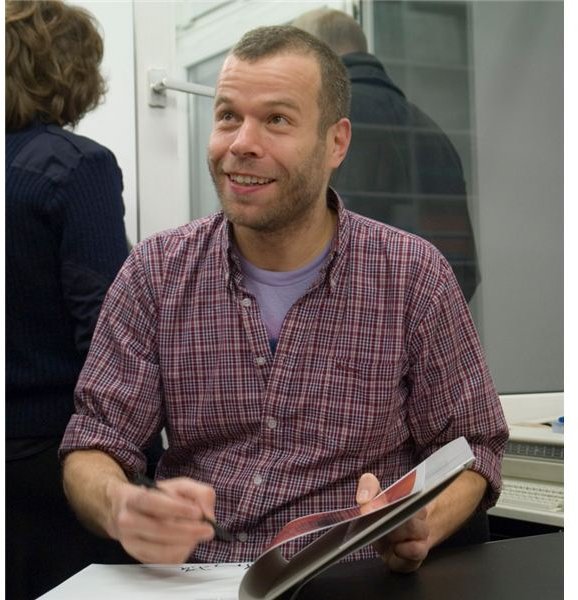 Wolfgang Tillmans is a German-born artist whose work includes a great amount of abstract photography. Wolfgang is different from most abstract photographers in the sense that he produces a lot of his work by playing with the photographic development process, much of his work being purely accidental. That being said, much of the abstract photography Tillmans has created using this process is amazing. Most of the recent work he has done is irreproducible and often includes bends or folds in the finished photograph, giving his work a sculpture like look. You can see some of Wolfgang Tillmans abstract photography at his website, some say his work is uninspired and random, but personally I enjoy his abstract work a great deal and commend him for having the vision to do something "different."
(Image: https://en.wikipedia.org/wiki/File:02_wolfgang-tillmans_koeln_gal_buchholz_120107.jpg)
Carli Hermès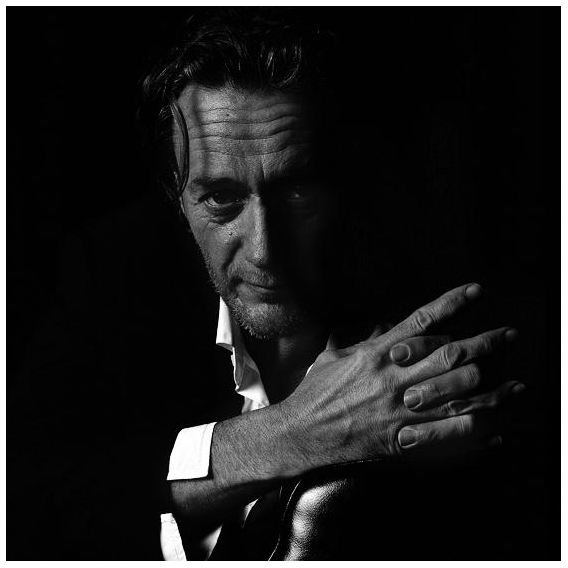 Carli Hermès is a Dutch photographer who studied photography in England and become best known for his photography work for some big name companies including Sony and Nike. His commercial work definitely has an abstract style however, to really appreciate his work you have to take a look at his non-commissioned work. Given the creative freedom, something that generally is not standard with commercial projects, Carli Hermès produces some astounding pieces. Carli Hermès is one of those artists that I like to say, "you have to see his work yourself to really appreciate it." I cannot possibly describe his work sufficiently to give you an idea of how great of an abstract photographer this man is. I encourage you to check it out yourself!
(Image: https://www.galerierademakers.nl/viewimage.php/375)
Adam Fuss
Adam Fuss is a English-born photographer who has spent time in Australia as well as New York during his life. His work focuses on the discovery of the unseen, often resulting in fantastic abstract images. Fuss draws upon his childhood memories and personal experiences in his photography, his work is said to explore metaphysical ideas of non-sensory insight through outward sensory vision. Adam Fuss's work can be seen at the Cheim and Read website, most of his work being done in New York city where he still works and lives.
References