Adobe Photoshop Tutorial: How to Release Clipping Path on Stock Photography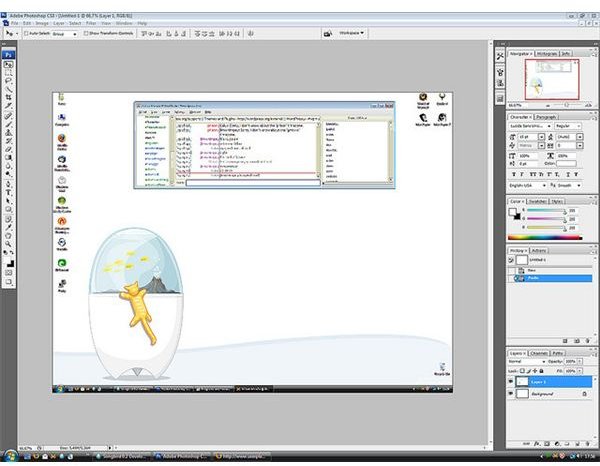 Why Remove Clipping Paths?
Stock photography is a great way to find photographs for your website, article, etc. Usually, these photographs are either free or relatively inexpensive. The main advantage of these photographs is that it allows you to showcase photographs of places or objects that you cannot take pictures of yourself. There is, however, an issue with stock photography. They often come with a clipping path, which is a small image that hides certain parts of the photograph. So you are faced with a problem: how to release clipping path on stock photography.
Deleting the Clipping Path
You can easily do this with Adobe Photoshop. If you are a professional photographer, then you probably already have this program and know how to use it, and you can easily master removing the clipping path skill.
The first thing do is download your photograph and save it to your desktop or a folder. Next, open Photoshop and open the file. Now, open up your Paths palette by going to Windows and then Paths.
After the palette opens, click on the dropdown menu next to the Paths tab. Now, you will see all of the paths within your selected photograph. Click on the menu button for Clipping Path. A dialog box for this path opens up. Click on None in this dialog box and then select OK. Finally, save your file. You can now see the full image.
Before you remove a clipping path, you should always check out the permissions for the photograph. Ensure that you have the right to manipulate the photograph. If not, you are violating the copyright of that photograph and could subject yourself to legal action.
Adding a Clipping Path
If you are a photographer and you want to add a clipping path to your image, you can do this by following the below procedures.
Open up your Paths palette, and click the Shape 1 Vector Mask path. Give your path a name and save it.
Select the Path button, and open up the Paths dropdown menu. Click on Clipping Path from this menu. Give your clipping path a name, and give it a Flatness value. This indicates exactly how much your path follows the curves of the images. If you want your clipping path to closely follow your image's curve, give it a low value such as one or two.
After you input your value, click OK. Now, you can delete your background by holding down the Ctrl button and clicking on the background. Select Delete to remove it. Add a different fill background or even another image to your background. Then save your image.
Always save your work as you go in case your program or computer crashes.
References
Lazy Mask, https://www.lazymask.com/clipping-path-tutorial.html
Adobe Photoshop, https://help.adobe.com/en_US/Photoshop/11.0/WSfd1234e1c4b69f30ea53e41001031ab64-7713a.html
Lasse Havelund, https://www.flickr.com/photos/menza/323144713/sizes/z/in/photostream/