How to Start a Digital Photo Album Business: A Guide to Providing Digital Album Design, Scrapbooking & Photography Services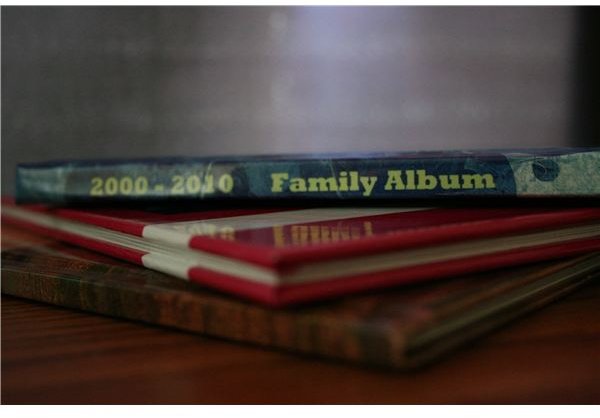 Digital Scrapbooking and Photo Album Design
For those who enjoy creating digital albums or photo books as a hobby, starting a digital photo album business might be the dream job. Digital scrapbooking has taken off in popularity over the last several years and many freelancing designers have capitalized on this growing trend. If you are new to digital scrapbooking, read up on the basics of digital scrapbooking to familiarize yourself with the concept. Digital scrapbook designers often use online services to print their layouts in professional hard-cover books. Self-published photo books like those offered from companies like MyPublisher, Shutterfly or Snapfish are in high-demand and sold through a number of different providers.
If you're looking for tips on how to start a digital photo album business or don't know where to begin, consider creating a few albums for friends and family when you are first starting out. Advice from freelance designers and digital scrapbooking professionals can be found all over the web. However, only you know what your interests, strengths and weaknesses are as a creative professional. Many graphic designers have found a niche selling photo elements or "digital scrapkits" to fellow digital scrapbookers. Others simply enjoy creating photo layouts with different backgrounds, text and graphics and market themselves as a "digital-scrapper-for-hire."
You may consider offering album design services at an hourly rate. Others provide package deals or per-page rates for album pages they create. You will probably need to get into the swing of things to develop a payment system that is affordable for your clients and still cost-effective for you. Explore different software programs to find the best digital scrapbooking applications for your purposes.
When your first starting out with your digital photo album business, create business cards for yourself and start networking to get the word out about your services. Social networking sites, blogs and good-old word-of-mouth are great ways to develop a client base for your photo album business. Consider throwing small group parties to share albums with others and showcase your past work. If your customers are happy with your album layouts and designs, word will quickly spread about your new business.
Professional Photography Businesses
If you currently manage your own portrait studio or digital photography business, you have probably had clients interested in purchasing photo albums featuring your digital images. For the casual freelance photographer, photo books provide an ideal way to display your photographs in a professional and sleek presentation. Albums are available in a variety of bindings and covers, with digital images printed on matte or glossy papers.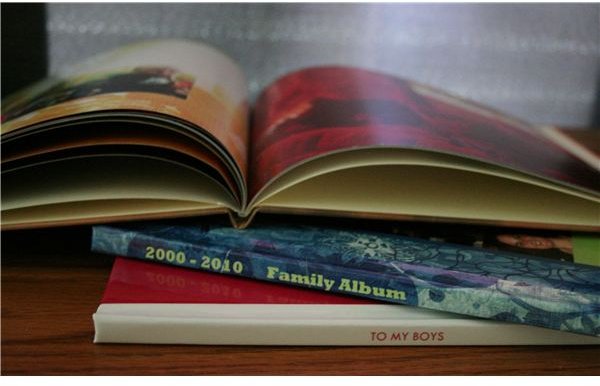 For photographers who want to market digital photo albums to an existing customer base, experiment with different publishing companies to find a supplier that offers better printing quality at a price you (and your clients) can afford. Take a look at the Best Websites to Create Digital Photo Albums here on Bright Hub to compare photo book printing companies. Casual freelance photographers will often find informal photo books an ideal way to build a network through clients that show their albums to friends and family.
Studio photographers who specialize in portraits will undoubtedly find a large segment of their customer base to be interested in albums of their work. When it comes to photographing weddings, newborns or high-school seniors, digital photo albums usually sell themselves. Photographers may also want to sell digital photo books to business professionals, freelancers and local companies who are looking to create a quality portfolio of photos that showcase their work or experience.
Once you have established your photography business, digital photo albums are a natural addition to your line of products. Many companies offer discount plans for album binding and printing services to professional photographers who already order prints for clients. Decide on a provider who best meets your needs, depending on the size and scale of your photography business.
After you have selected a publishing service, develop a pricing structure that fits within your print or portrait packages. If you offer digital negatives on CD or DVD with a photo release, you might consider adding photo albums at a discount for those who purchase full rights to their images.
References & Credits
The author currently designs photo books for clients through her own digital scrapbooking and photo album design service. As a freelancer, she has compiled school yearbooks, created family tree photobook pages, designed photobook templates for various digital photo book printing services, and provided class instruction explaining how to do a digital photo album and how to upload album artwork to sites like Picaboo, Mixbook, Shutterfly, Blurb, Kodak Gallery and PhotoWorks.
Image Credit: Used with permission from Microstock Photography Source