5 Great Photography Studio Business Software Options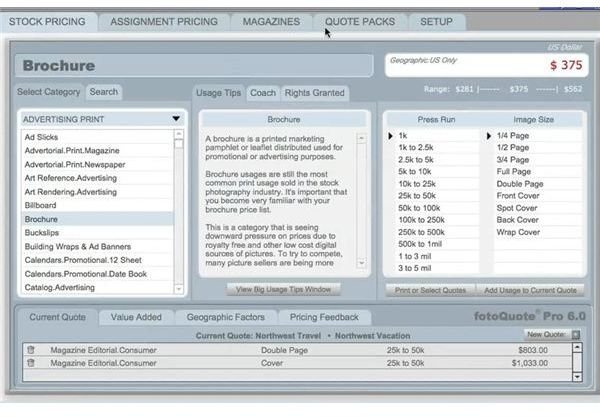 Overview
Following are five photography studio business software applications that serve a wide variety of purposes from POS to client information to financial details. You can compare the features, check out costs involved and choose one or more programs to help you boost your photography business. Links to each application's website are available in the References section at the end of the article.
Cradoc fotoSoftware
Cradoc fotoSoftware offers multiple photography studio business software applications to help you achieve your business goals. If you sell stock photography, you might benefit from fotoKeyword Harvester, which helps you perfect the keywording process. fotoQuote is a comprehensive pricing guide for both stock and assigned images. Individual programs start at around $150 each, but you can purchase the entire suite for under $300.
FotoFusion Extreme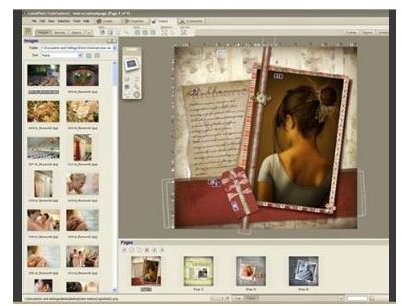 If one of the services that your photography studio offers is creating custom albums, year books or other printed materials from digital photos, you might appreciate the features of this application. This image layout environment software is designed for professional photographers and features digital layout tools, multipage support, non-destructive editing, an integrated online content library and more. The Extreme version, best suited for photography businesses, costs around $300. Other versions cost approximately $40 and $120.
Light Blue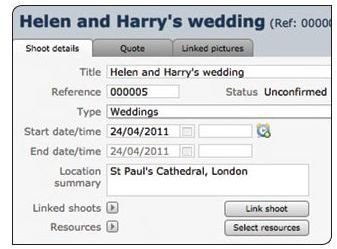 Perhaps you are seeking software that is geared more towards the actual day-to-day business of your studio. Light Blue software will help you track your appointments and syncs with Google Calendar as well as iCal. Use it to produce mail merges, control financial data, create online galleries complete with PayPal checkout and more. A single-user license starts at around $450.
Merchant OS
This web-based point of sale (POS) system enables you to manage your studio from virtually any location. You can access everything from employee information to sales history to inventory and reports from any Internet connection. This web-based technology also means no software installation or checking for updates, and your data is automatically backed up on the site's server. There are four plans to choose from depending on your business size and requirements. Prices vary from about $50 a month to around $175 a month, and all plans offer a free 30-day trial.
Mobile Fotographer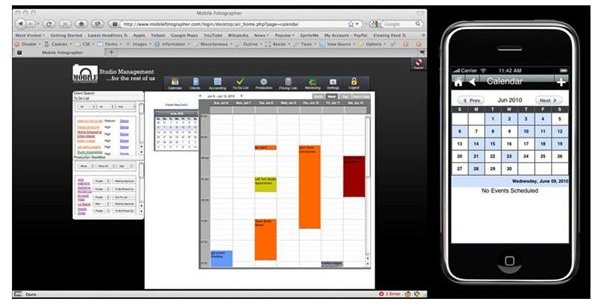 There is a good chance that you spend much of your time on location, which makes this photography studio business software worth checking into. You can access your account on your mobile phone as well as your computer, enabling you to access your calendar, add income and expenses to your accounting data, delegate tasks and retrieve the workflow of any client from any location. Subscriptions include an $18 per month option and a $180 per year package, both of which offer a free trial.
One of these photography business software programs might be just what you need to maintain your studio's success or perhaps take it to the next level.
References