5 Tips for Teaching Photography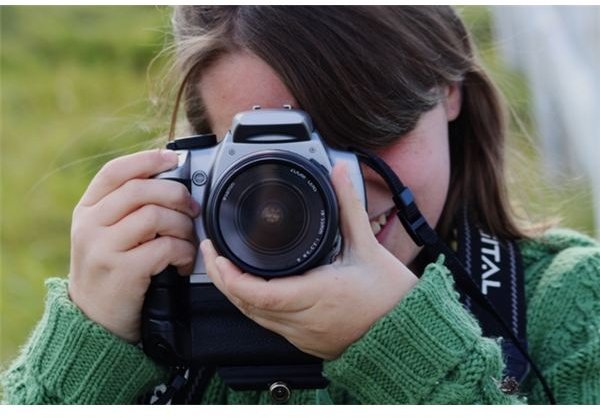 Is Teaching Photography Right for You?
Teaching photography can be a fun and rewarding endeavor but it takes a certain combination of attributes to do well. You must enjoy interacting with people in a dynamic way and bringing fun into peoples' lives. Whether teaching photography in a class or simply sitting down with a student for one-on-one lessons, following these suggestions will help you significantly. These five tips will ensure your success in teaching photography.
Something to consider before trying to teach is whether you are really qualified. You may think you are a great photographer but look objectively at your work and consider where you excel and where you struggle in your work. You should have professional experience and an impressive portfolio the students can look at. In other words, would you pay good money to take a class from someone of your caliber?
Five Tips for Success in Teaching Photography
1. Ask the students what their goals are. This should be the first thing you ask your students. You may find that almost everyone wants to learn how to take better pictures of their children, or that nine out of ten students want to get better at still life photography. Whatever they want, be sure to cover those areas. Give them what they want and they will continue coming to class and give you a good review.
2. Make it fun. People take art classes because they are fun or they get something meaningful out of them. Be a dynamic instructor and keep a smile on their faces as you deliver the information they need. It's good to work hard and be serious but keeping the attitude light and fun will go a long way when teaching photography. One thing I did for a class was have a photo contest toward the end of the term with a guest judge from the school administration and a photography book as an award. I also split a lot of the classes so that we would start off with instruction and then in the second hour we would have a lab. That is a great way to keep it entertaining.
3. Have lesson plans. Planning is the key to survival with almost everything in life, including teaching photography. When I was teaching a ten-week photography course, I had ten lesson plans written out before I got to the first class. I had to change a few things during the course but having that structure ahead of time allowed me to quickly make alterations. It also looks good and professional to show up the first day with a syllabus so the students know what to expect when. Lessons included many topics, from basic composition to very technical concepts.
4. Assign homework. As I stated before, people take this kind of class for fun, and they will want to practice what they learned in the class. Give them an assignment and give some ideas on how to make it fun for them. Many of my students in the past were young mothers and their goals included improving their child photography skills. I always included a way they might incorporate their children into their assignments.
5. Review homework. Never assign something without looking at it later. Take the first ten minutes or so for everyone to share their work. Make it a positive and fun interaction. Be honest but be positive. Give tips on what they can change and ask what they like about their work to stimulate conversation.
References
Writer's own experiences in teaching photography.
Photo by CWMGary.