Learn Important Tips on Starting a Youth Sports Photography Business: The basics of the business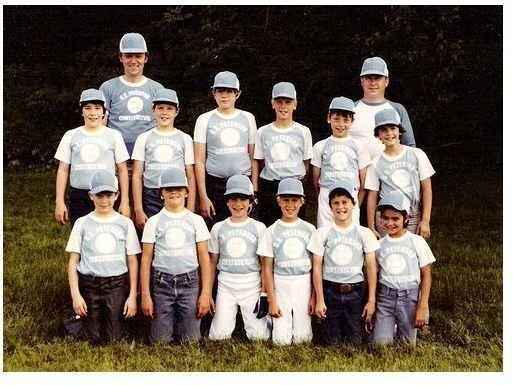 The Basics of the Business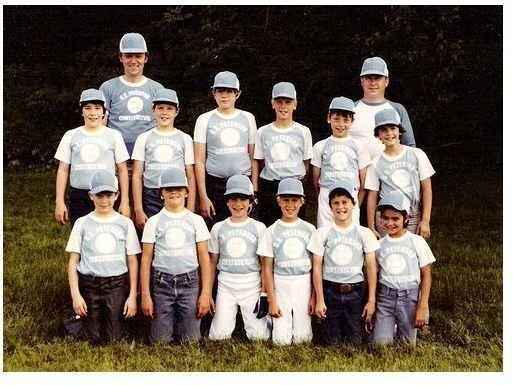 So you want some tips on starting a youth sports photography business? You are in for the ride of your life. The fun is not without cost, though. Spending your weekends photographing kids can be fun and rewarding, but also quite expensive and exhausting. Different from standard sports photography,the job entails doing posed individual portraits and team shots of children on sports teams. Let's first look at some pros and cons to this kind of business.
Pros:
Get to hang out and play with kids
Largely a cash-driven business with up-front payments
Not tied to an office every day
Dynamic, physical work
Part-year work
Cons:
Need to hire employees
Investment in lots of expensive equipment
Largely sales-based business
Lots of competition
Dynamic, physical work
Part-year work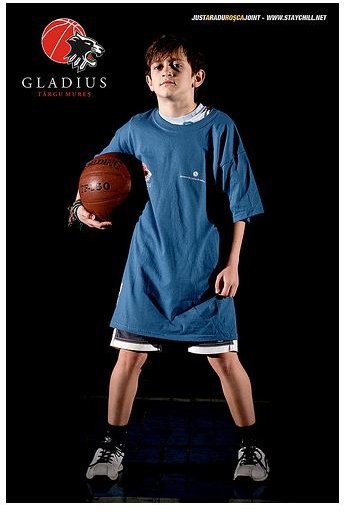 You can see that this kind of business is not for everyone. Much of what you end up doing is making presentations and trying to sell a service. This type of sales is no different than any other type. The keys to success are the same and follow the three highlights of selling anything: show up on time and neatly dressed, show your competitive advantage and ask for the sale.
If you do get the sale, it will be hard work, and even if you tap into all the youth sports markets, it will be only for part of the year. This can be a great supplemental income, but is not likely to sustain someone on its own. However, once you get established, it is a relatively easy business to maintain and grow. One key is to develop an initial specialty - for example, baseball or soccer - and then move on to master other sports. Try to have a sport you are shooting for as much of the year as you can and expand your skills and offerings as much as possible.
Getting Started
Look the Part of a Professional Photographer
One of the best tips on starting a youth sports photography business is that sales is everything and that looking like a professional photographer is important. I assume you have a decent camera. That part should be obvious. You don't need the latest, greatest camera to do this work. However, when you go to make your presentation, you should have knowledge of current and evolving trends in photography. Everywhere you go, there will be somebody who wants to talk photography and cameras. If you know what you are talking about, you end up looking more professional than if you haven't done your homework.
Find a Supplier
You won't be printing all the photos at home. When I worked with a prominent youth sports photography company in New England I did a study to examine the cost of buying the necessary printing equipment, as well as the cost of consumables and maintenance and found that it simply is not feasible to do this sort of thing. Do a search on Google for labs that specialize in youth sports photography. They should have numerous products and packages you can choose from. Ask them to send a sample kit that you can show your clients. They may charge a nominal fee for this, but having the samples for your clients to see and touch is indispensable.
Set Reasonable Prices
Do some competitive intelligence gathering to see what your competition charges for different photo packages and price yours accordingly. You don't want to undercut everyone to the point of not making it worth your time, but you also don't want to set your prices too high. Having lower prices will make it easier to sell your service, obviously, but the nature of this business is that people will spend a certain amount on photos of their children. So if they are budgeting $20 for a photo package or two, you will get that $20 no matter the profit margin. You should be able to get a profit margin somewhere in the neighborhood of 100%.
Find Your Contacts
Who are you going to pitch your services to? Whichever sports you are looking at photographing, you can find league contact information at the city hall or county office building. You can even find league information online sometimes. You will want to pitch your services to the whole league at their board meeting, so ask to come and be sure to ask how many people usually come to the meetings.
You may get the response that they already have somebody lined up to do the photos. That's fine. Ask if it's locked in stone or if they would like to hear another pitch. If they don't want you to come to their board meeting, be polite and thank them for their time and say that you hope to talk to them next year. End on a positive note.
You Got the Meeting! Way to go! Now Sell Your Services.
Bring Coffee and Doughnuts and a Checkbook to the Meeting
Most of the tips on starting a youth sports photography business here are about business and business is all about making people happy with the products and services you deliver. Get them to like you, then ask for the sale. Here, you are feeding them and giving them money. It's hard not to like someone who does these things!
You don't want to show up empty-handed and ask for their business. Bring some refreshments to show that you appreciate them sharing their time with you. Also, be prepared to write a check for a sponsorship of a team. Most agreements will specify this. It is also just plain courteous to support the league in this way. This is usually about $200-$500, depending on what sport and level of team. For instance, tee ball is going to be less expensive to sponsor than high school baseball will be. Another benefit to this sponsorship is that you get inexpensive advertising out of it. It's hard to beat that!
Give Something Away
This is part of the overall cost of doing business. The league may want photo plaques for the coaches and sponsors for no additional cost. This is pretty standard. They may also want a split of the sales. If you give them 5% of the sales that should be good. They may want more or less. If they ask for 1%, great. Let them say what they want before you offer something. Figure out ahead of time what you can afford to give them so you are prepared to negotiate within your means. This may not even be a real negotiation. They may say that they demand a particular percentage, take it or leave it.
Ask for the Sale
This is the golden moment in the sales process. You have fed them and given them all the information they need, and they like you and know you will be good to them. Now you need them to sign a contract. And be sure to bring a contract with you with blanks for all the variables mentioned above so you can fill them in on the spot and get signatures. Don't wait and promise to mail a contract later. This can provide a window for your competition to come in and take your business away. It can also allow for a cooling-off period during which the principles forget why they liked you. Strike while the iron is hot and get the signature immediately.
Doing the Job
Employees
If you are photographing a league with more than just a handful of teams, you will very likely need another person to either shoot alongside you or act as a helper. How many photographers you will need for the shoot will depend on the schedule you set up with the league and the number of kids you will shoot. In my experience, the exhaustion point for a photographer is about 300 subjects. After that, photo quality tends to diminish rather rapidly. So if you have 1200 kids coming to a photo shoot, you should have at least four photographers and each photographer should have an assistant to manage the paperwork, get the kids lined up and keep things rolling.
Don't be afraid to buy pizza for the crew after the shoot. Be demanding with them but be good to them and reward their hard work. Also, listen to their feedback. Your employees might give you some of the best tips on starting a youth sports photography business simply by reflecting to you what is working and what is not.
Photo Day – What to Bring
You will need to do a lot of things on photo day. In addition to all your equipment, bring at least $100 in small bills to make change for people. You should also have a couple display tables with extra order forms so people can see what their children's photos might look like for the different products. Bring pens for people to write checks and fill out order forms. In short, bring and do anything you can to facilitate the process of people giving you money.
Taking the Photos
You can look online at poses other companies are using for different sports portraits to get an idea of how to pose the subjects. Whichever poses you choose, don't vary from your setup. Make all the photos the same way. Also, be sure to set your camera up once and don't change the settings, except for making very minor changes. Set your white balance, exposure, and be sure to have some sort of lighting, whether on-camera flash or studio lighting.
The most important thing I want to stress here is that you should be uniform in how each photo is taken. They should be cropped the same way and have the same exposure. This will minimize your work later and will produce a consistent set of prints for the client.
After Photo Day
Start processing your photos immediately. It may take you a week of working on them, on top of everything else you do, to get them ready for the photo processor. Try to keep a tight deadline on this step, as the processing might take a month by itself. You are likely photographing about 1000 kids or more in a single day, so having a pre-set workflow will help you get everything together in an orderly manner.
Once the photos are returned to you from the printer, do a quality check on them and get them ready to be delivered to the league coordinator's home or office. Include a thank-you letter to the league and ask for their business again for the next year. Include a contract for next year as well.