The Biography of Eddie Adams: a Look at the Famous Photographer and His Images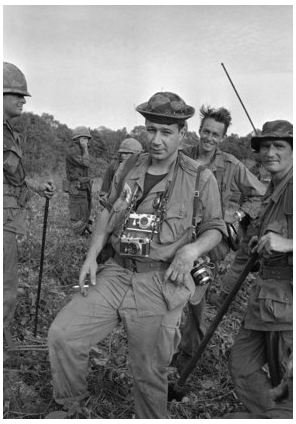 If it makes you laugh,
if it makes you cry,
if it rips out your heart,
that's a good picture - Eddie Adams
Eddie Adams is probably one of the most renowned photographers and photojournalists worldwide. His works have won a multitude of awards, proving that it takes more than a camera and technical skills to create a memorable picture. Most importantly, his images have turned into emblematic representations of events.
What has turned his photographs into some of the most influential visuals captured on film? It probably is all about the fact that Adams tried to capture emotions rather than people and items.
The Biography of Eddie Adams
Eddie Adams was born on June.12, 1933 in New Kensington, Pennsylvania. His interest in photography became obvious during his teenage years. For some time, he had to work as a wedding photographer, an activity that was soon to turn into a professional occupation.
After graduating from high school, Adams served in the United States Marine Corps. He witnessed the Korean War as a combat photographer. During his career, Adams captured 13 wars on film.
Adams managed to build his reputation and soon after he was working for Associated Press. His war photography moment of fame came during the Vietnam War, when he shot the famous Street Execution of a Viet Cong Prisoner. The picture shows General Nguyen Ngoc Loan executing a prisoner on the street of Saigon. It captures fear, desperation and the terror of war in a horrendous way.
The photograph received a Pulitzer Prize for Spot News Photography in 1969. It also granted Adams several additional distinctions.
Though it brought him fame, Adams often regretted the powerful impact of the photograph. He wrote the following in connection to the manner in which the image affected people:
The general killed the Viet Cong; I killed the general with my camera. Still photographs are the most powerful weapon in the world. People believe them; but photographs do lie, even without manipulation. They are only half-truths. … What the photograph didn't say was, 'What would you do if you were the general at that time and place on that hot day, and you caught the so-called bad guy after he blew away one, two or three American people?'
As an apology, Adams later contacted the family of the general. After the death of General Nguyen, Adams was reported as saying that he was a true hero, who accomplished his mission.
In 1972, Adams began working for Time magazine. He freelanced, photographing numerous celebrities and even doing a series on Penthouse pets. Later, Adams produced various fashion and lifestyle-related photographs.
Eddie Adams died on September.19, 2004 from Lou Gehrig's disease. He worked to his very death, even after being diagnosed with the condition.
The Photos of Eddie Adams: Capturing Emotions on Film
The fact that Eddie Adams received over 500 awards during his career signifies that his images have managed to change the manner in which people perceive news and international events.
All of the photographs have a powerful message. Adams presented the 'real face' of political events, wars and turmoil – the people affected by such developments. His photos have a face, each one capturing a special emotion. One such image is Mother Teresa Cradling an Armless Baby Orphan.
The images created by Eddie Adams have stirred people in a powerful way, provoking them to undertake action and to change events. This is why the photographer was never happy with his contributions from Vietnam and his Pulitzer-winning work.
The black and white photographs created by Eddie Adams have both aesthetical and informative value. His biggest strength was close-ups and portraits that depict each wrinkle, spot and emotion on the face of the portrayed person.
He shot iconic photographs. When thinking about the Vietnam War, most people can recall the image of the prisoner getting shot. After all, quality photography is about the adequate and effective presentation of events, places and people.
Eddie Adams: Life and Work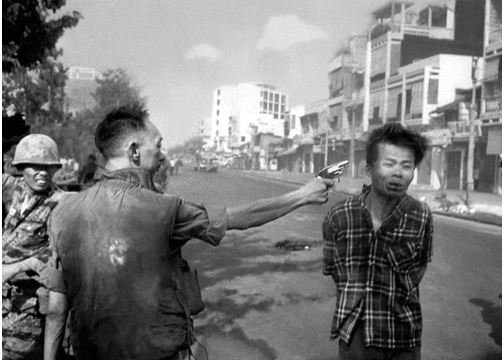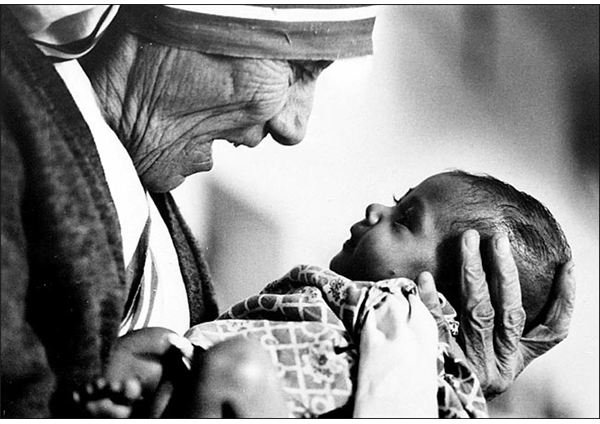 References and Image Credits
Eddie Adams, https://en.wikipedia.org/wiki/File:Nguyen.jpg
Eddie Adams Workshop, https://www.eddieadamsworkshop.com/info/?c=bio
Eddie Adams Photography, https://eddieadamsphotography.com
Adler, Margot. The Vietnam War, Through Eddie Adams' Lens, https://www.npr.org/templates/story/story.php?storyId=102112403