How to Download and Use Free HP Photo Editing Software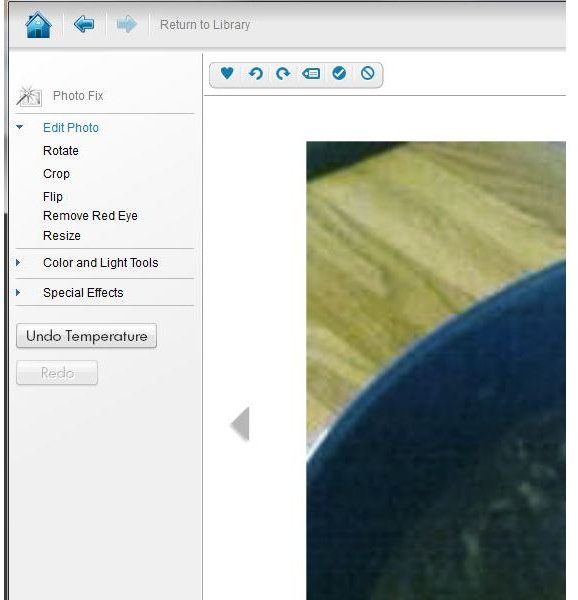 Getting Started with HP Photosmart Essential
If you are looking for free software that enables you to edit your photos, create professional quality prints from your desktop printer and share your pictures with family and friends, you will want to check out HP Photosmart Essential. This HP photo editing software does all this and more. Download the software directly from the HP website. It is compatible with all current Windows versions, even though Windows 7 is not listed in the system requirements, as well as Mac.
Once you install the software, you have the option of creating a photo library so that HP Photosmart Essential can easily locate your pictures. While this step is optional, it is recommended as your photos will be at your fingertips and you can begin editing them right away.
Click View Library to access your photos. Double-click an image to open it in the editing window. Several tools are presented in the left pane of the window. Along with automatic fixes, there are three menus with more tools. Expand the Edit Photo menu to use the basic photo editing tools available, such as Rotate, Crop or Remove Red Eye. Expand the Color and Light Tools menu for advanced features such as Adaptive Lighting, which automatically brightens dark areas but does not affect highlights. The Special Effects menu has two tools: Black and White and Sepia, which recolor your photos accordingly. You can also add a caption, tag your photo or mark it as a favorite.
Photosmart Essential Features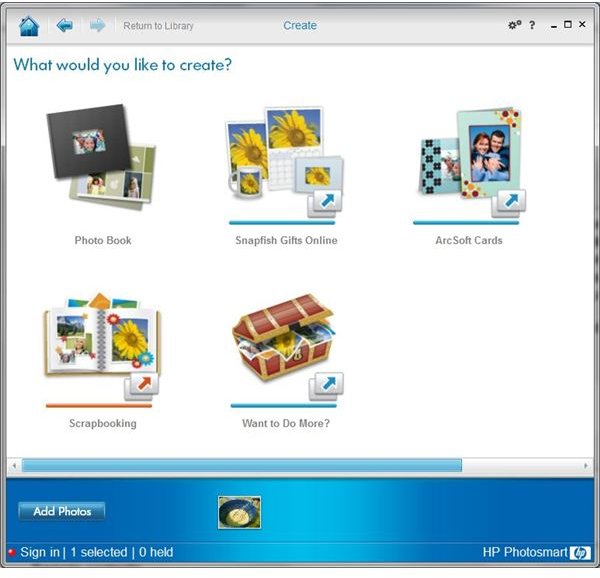 Three options are available at the bottom of the Photosmart window. To edit a photo, click the Create button. You are presented with five options. Click on Photo Book to design a custom photo book. There are a few default designs installed, but you can also click the Add More Designs button to download more from the HP website. Choose the one you want, select a paper size and add your photos. Select all of the photos you want to use and complete your digital photo book with custom colors, text and other features.
Other features include making custom gifts with your photos that you can purchase through Snapfish, as well as the creating scrapbooks, greeting cards and calendars.
HP Photo Creations
Photo Creations is another free HP photo editing software application that works with Windows XP, Vista or 7 as well as Mac OS X. Photo Creations installs quickly, requires fewer resources and enables you to produce creative keepsakes using your favorite pictures.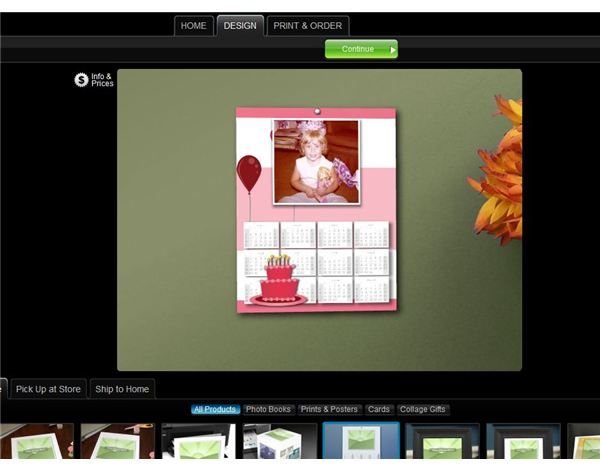 After you download and install the software from the HP website, the program starts on the Home screen. Click on the Design tab to peruse the myriad projects available. Near the bottom of the window are three tabs: Print at Home, Pick Up at Store and Ship to Home. Each tab offers a variety of different projects accordingly. For example, from the Print at Home tab you can create greeting cards, photo book pages and more. From the Ship to Home tab, your options expand to include photo mugs, mosaic tiles and puzzles. Choose an occasion or holiday from the selections in the left pane to further customize your designs.
Although not as feature-rich as Photosmart Essential, Photo Creations is ideal if you simply want to create some unforgettably personal gifts from your own photo collection.