Sex Drive "Dream Body" Photo Sweepstakes - A Contest hosted by Photobucket, a Popular Photo Sharing Website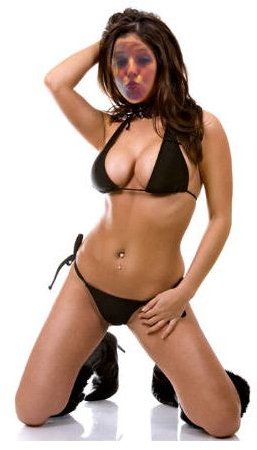 A new movie called "Sex Drive" is due to hit theatres October 17. Photobucket is promoting the movie by having a contest called Sex Drive "Dream Body" Photo Sweepstakes.
To enter the contest, you need to have an account with Photobucket. If you don't already have one, it's super easy and free to join. Join Photobucket by visiting: https://register.photobucket.com/ . If you already have an account with Photobucket, click here to enter.
With a title like that, I'm sure you're wondering what Photobucket requires from you to enter the contest. Don't worry; you can keep your clothes on. All you need to do is upload a photo of yourself (or whoever you like) and insert it onto one of the "dream bodies" that Photobucket provide. It's that simple.
Get creative and use Photobucket's photo editing features to enhance your photo so it looks better. You can do all sorts of basic photo editing, including changing the contrast and saturation to help your photo match the skin of the provided sexy body.
What are the prizes? As if having your face attached to a super hot body isn't a reward in itself (if only Photobucket could make the changes a real-life enhancement!). Photobucket's prizes are:
Grand Prize winner will receive: A selection of twenty Comedy DVD's (approximate retail price is $350)
Three Runner-up winners will receive: Selection of five Comedy DVD's (approximate retail prise is $75)
You can enter up to ten times a day to increase your chances of winning. The winners will be notified on or around November 23, 2008.
For full contest details, visit: https://photobucket.com/contestrules/sexdrive
Below are two entries I created, unfortunately they won't count because the contest is only open to US residents. Baahhh!
(Click on images to enlarge)
*kiss*kiss*
The first and last time I'll ever see my husband use the iron!