Scanning Tips for the Beginner - Preserve & Protect Old Photographs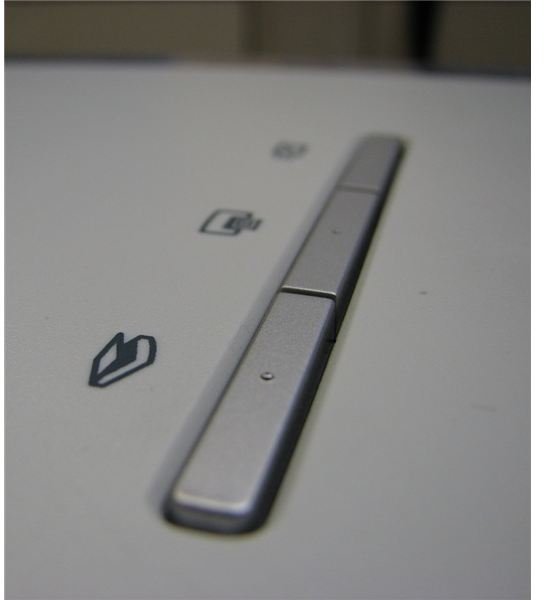 The Benefits of Scanning Your Old Photos
There are numerous reasons for scanning photographs. Scanning a photo will create a digital copy of the photo, giving you a vast range of options. Some of which include:
Preserving. Did you know that old photo albums – the ones that your family photos are seemingly stuck forever in – contain destructive glues and chemicals, such as acid, which can damage photos over time?
Restoring. Once you've scanned an old photo, you can restore the image using photo editing software, such as Corel Paint Shop Pro Photo. You'll be able to turn faded, torn or yellowed photographs into impressive photos that are crisp and clear.
Editing. Even if your photos aren't that old, scanning and using photo editing software will allow you to tweak your photos to your liking. For example, you now have the option to remove red eye, crop your photo to eliminate distracting backgrounds, enhance contrast and lighting or convert your photo to black and white.
Archiving. Converting your physical photos into digital to create an archive has several benefits. If your photos are digitally archived, you can make additional prints, store your images on CD or DVD (which not only saves space but if your original copies are destroyed you'll have a backup), email or post your photos online and even create digital scrapbooks.
There are numerous different scanners available in today's market. Some scanners are part of an all-in-one (printer/scanner/copier) while others are stand-alone scanners. Every scanner comes with its own software, which you'll need to install onto your computer before attempting to scan. Although there are many scanners out there, they all work in pretty much the same manner: open your scanner's software, position your photo on the scanner's glass and follow the software's directions.
Photo by blacklord
Things to keep in mind before you scan…
Before you attempt to scan, it's important you check your photos and your scanner's glass plate for smudges, dirt, lint, fingerprints…basically anything you don't want to be seen forever on your new digital image. Most scanners give you the option to scan in colour or black and white (B&W). Even if you want your coloured photo to eventually be a B&W, it's best to choose to scan in colour. You can always convert your photo to B&W later with photo editing software. If you scan in B&W, your future options become extremely limited. You can always convert colour to B&W, but converting B&W photos to colour is a much more challenging task.
Selecting a Resolution
Scanner resolution is measured in dots per inch (dpi). The resolution establishes the quality of the scanned image. Typically, a higher resolution will result in a sharper image. However, depending on what you plan to do with an image, scanning at the highest available resolution could just be overkill, resulting in unnecessary used space on your computer's hard drive (higher resolution means larger file sizes).
72-100 dpi
If your sole purpose is to email your photos or post them online and you have no intentions of printing or editing your photos, 72-100 dpi will work just fine. The scanned file size will be small, reducing the time it takes to download or email an image (ideal for those with bandwidth limitations or those who use a dialup internet connection).
300 dpi
Scanning at 300 dpi is a good choice for those who wish to print photos no larger than 5x7. This is a decent resolution to use for scanning and archiving, it also provides enough quality for restoring and editing your photos.
600 dpi and higher
Scanning images at this level means very large files which will use a lot of your computer's storage - think 30 megabytes (MB) and beyond! You should scan at the highest resolution if you plan to print your photo larger than 5x7. It's also a good idea to scan sentimental or important photos at your scanner's highest resolution so you won't forfeit any detail or quality of the photo. Because of the large file sizes, you should really consider saving these images onto an external storage device, such as a CD or DVD.
Saving Your Scanned Photos
There are a number of formats in which you can save your photos. Like choosing the right scanner resolution, deciding on the right format depends on what you plan to do with the photo. Here is a brief overview of two common file formats:
JPEG (Joint Photographic Experts Group)
Generally, this format will suffice for most people and is probably the most common file format in digital imaging. Some data is lost when saving as a .jpeg because the photo is compressed which results in a slight reduction of overall quality. If your photo is only going to be used online, then the loss of data will likely go unnoticed.
TIFF (Tagged Image File Format)
If you haven't decided how you'll be using your scanned photos or if you plan on printing them, saving as a .tiff file is probably your best option. This format saves the detail and quality of a photo but tend to produce very large files. You can create a JPEG photo from a TIFF, but trying to produce a high-quality TIFF from a JPEG is impossible.
For a closer look at different formats, please read Image File Formats - Which One To Use?