5 Ideas for Thanksgiving Holiday Photo Opportunities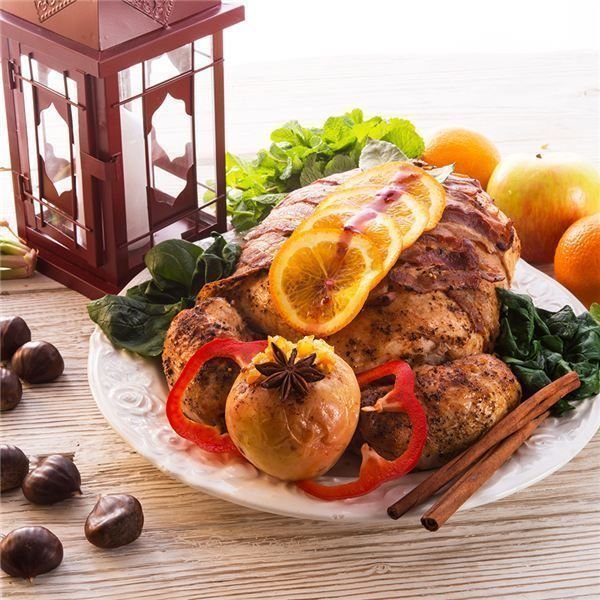 Setting the Scene
Every year, families get together for Thanksgiving, have a wonderful meal, and take pictures. Usually, during the holidays, everyone shows off his or her new digital camera with pride and interest.
Sure, you don't want to miss getting that great shot of the beautifully-set table before everyone digs in, but Thanksgiving is about more than just the food. In addition to taking photos of the turkey and pumpkin pie, capture some of the moments that make this year's celebration unique.
Action Shots
Set your camera for taking action shots – such as cheering during a football game on television, the carving of the turkey, kids running and playing outdoors in the leaves, and other scenes that create storylines. These sorts of Thanksgiving photos can bring laughter and smiles years later as people remember what they were doing and thinking during those funny, active moments.
Soft, Quiet Moments
Go to one corner of the dining room and take a photo of your family and the person giving grace, if prayer takes place during your Thanksgiving dinner. Consider photos that reflect soft light and a quiet and beautiful setting.
Candlelight can set the mood as well as dimming the overhead lights. Other soft, quiet moments might include a couple in a romantic pose by the fireplace, a new baby sleeping in a blanket, or your dog or cat curled up on a pillow. These types of moments, when captured correctly, can really pull on the heartstrings years later.
Traditional Moments
Of course, traditional moments would include the dinner table, certain family traditions, the carving of the turkey and close-ups of various tasty dishes. Try to capture various emotions from joy and laughter to reflection and thankfulness.
Traditional moments differ from family to family, but each household has their own Thanksgiving celebrations that need to be captured, shared and remembered in your digital photos.
Humorous Moments
A gifted photographer is always ready to click away and catch those funny moments on film. From an accidental, but funny, spill to an unplanned faux pas, humorous moments are usually expressed on faces – mouths wide open, grimaces, uncontained laughing with all teeth fully accounted for!
Think funny, capture funny.
Tears of Remembrance, Tears of Joy
All of us have had loved ones who have passed away. Their memories remain, as do the tears and joys. During Thanksgiving and other holidays, our loved ones are especially remembered. These types of moments may be bittersweet and yet, bittersweet moments need to be celebrated and captured on camera, too.
This Thanksgiving, try to get the whole gamut of the holiday spirit. Years later, you'll be glad you did.
This post is part of the series: Thanksgiving Photography: Capturing the Best Thanksgiving Photos
This article series will provide you with everything you need to know to capture memorable Thanksgiving photos.