Adobe Soundbooth CS5: Sound Editing Software Review
Adobe Soundbooth CS5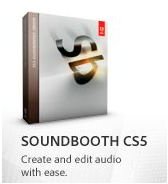 Adobe Soundbooth CS5 is a suite of music processing tools that allow users to create original music, edit clips, and apply digital effects to audio tracks. There are a lot of audio editing applications out there and Adobe Soundbooth CS5 may not be your first choice when choosing the most appropriate one for your musical needs. After all, Adobe is not really synonymous with audio editing. In this review, we'll determine if Adobe Soundbooth is indeed just an alternative audio editing application or a prime choice for your musical needs.
User Interface (3 out of 5)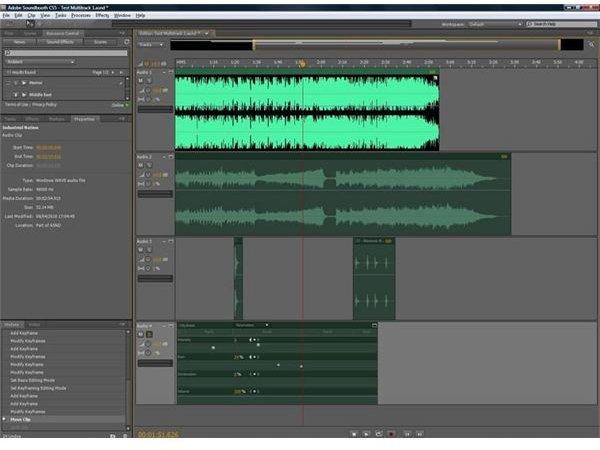 Adobe Soundbooth CS5 offers a lot of audio editing tools and you may find it daunting to look at a screen filled with tool windows. You can easily remedy this situation with the application's ability to let you rearrange modules on the screen into something that you can find easy to work with. If you are already familiar with Adobe's other products, you will find it easy to navigate through all the menus and module windows because the movable panels have a similar behavior than those of the other Adobe products, such as Premiere Elements. The intuitive but quite busy user interface gets an average rating.
Features (3 out of 5)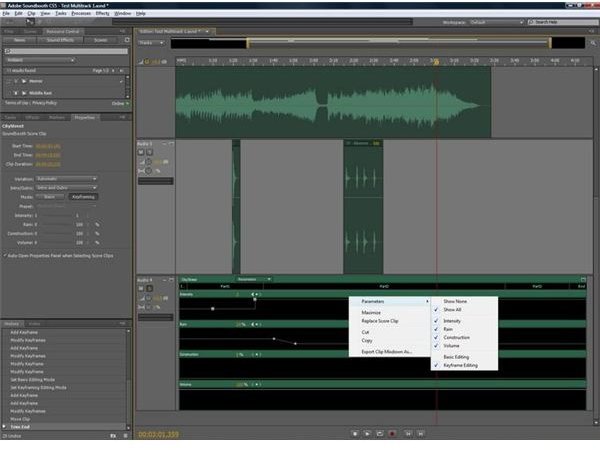 Adobe Soundbooth CS5 has an extensive library of audio effects, audio elements, equalization tools, filters and several settings of the console audio mixer. You can apply these modifications on multiple audio tracks at the same time. With the ability to apply different modifications to the same track at the same time and put them side by side, you can compare which modifications work best on your audio track. Adobe Soundbooth CS5 allows you to export an audio track to a native ASND format, a format which can be easily integrated with other Adobe products like Adobe Flash, Adobe Premiere, and Adobe After Effects.
If you have been using earlier versions of this software, you may find this set of features underwhelming because most of them were already present in previous versions and there wasn't a lot of improvements that were implemented. However, you will find that the collection of effects, background music and customizable scores has expanded quite considerably. This is a welcome improvement especially for people who love to play with the items in the Resources Central. The mostly unchanged features of Adobe Soundbooth CS5 still gets an average score.
Performance (4 out of 5)
Editing audio tracks is a smooth experience until you get to the point where you want to save your new creations. Saving audio tracks can take a lot of time, which can be very frustrating for most users. Drag and dropping sections of audio tracks is extremely responsive, which makes editing easier and simpler. With only one snag, Adobe Soundbooth CS5 gets a rating of 4/5 for performance.
Conclusion (4 out of 5)
Adobe Soundbooth CS5 hasn't changed much from its previous version. For users who already have CS4, if you want to save money, you can hold off on getting CS5 because it's practically the same software only with more resources. For beginners in audio editing, Adobe Soundbooth CS5 may seem daunting at first, but it can easily be learned thanks to its intuitive user interface and responsiveness. Overall, Adobe Soundbooth CS5 deserves a good score.
For a look at another audio editing software program, check out Dexter Audio Editor Review.