Ableton Live 8 Review: Learn About Features in Ableton Live 8
Introduction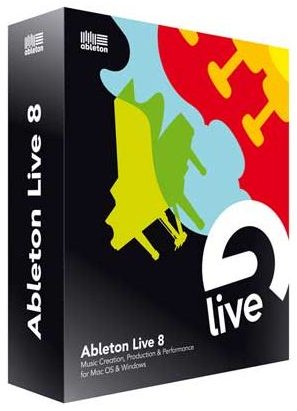 Ableton Live 8 is possibly the best version of Live to date. The workflow is much more streamlined and the new modules make this DAW one of the top DAWs on the market. Improved MIDI handling and groove management will make Live 8 much more painless to work with. Live 8's library is teeming with new samples and effects, adding a larger arsenal to your sound library. With a retail price of $449, it certainly is not cheap. However, the price tag justifies the vast amount of features packed into this program. If you are upgrading from Live 7, it will only cost you $189.
System requirements
Mac: 1.25 GHz G4/G5 or faster (Intel Mac recommended), 1 GB RAM (2 GB recommended), Mac OS X 10.4.11 (10.5 or later recommended), DVD-ROM drive
Windows: 1.5 GHz Pentium 4 or Celeron compatible CPU or faster (multicore CPU recommended), 1 GB RAM (2 GB recommended), Windows XP or Windows Vista, Windows compatible sound card (ASIO driver support recommended), DVD-ROM drive, QuickTime recommended
The installation size of the Essential Instrument Collection 2 is 15 GB.
Features (5 out of 5)
The warp engine has always been one of Live's strong points. In Live 8, the warp algorithm is vastly improved with the addition of transient slicing. This allows you to have more precise time-grid and warp-marker slicing which is a must for musicians who do a lot of sampling. Track grouping is also another improvement. This allows you to group whichever tracks you want together, making your workflow more organized and efficient. To group your tracks, simply select the tracks you want to be grouped, right click on a track, and click group tracks. Once your tracks are grouped, they are assigned one master volume which makes editing similar tracks much simpler.
There are 6 new modules in Live 8: Looper, Frequency Shifter, Vocoder, Limiter, Multiband Dynamics, and Overdrive. Looper allows for classic overdub recording. It includes features such as pitch shifting, tempo adjustments, and reverse playback. Looper is a nice addition, especially for musicians intending on using Live for live performances.
Ease of Use (5 out of 5)
Ableton Live 8 is famous for having such an intuitive and easy to use interface. Live 8 is still arranged into arrangement view and session view. Session view allows you to launch clips quantized to the master tempo to allow for seamless transitions and perfectly in-sync loops. Thanks to session view, Live is simply unbeatable for live performances or just creative jamming/looping on the fly. There are built in lessons and tutorials that make learning Live 8 extremely easy. If you are new to Live 8 or even DAWs in general, the tutorials are a great way to learn how to use Live.
Value (5 out of 5)
At $449, Ableton Live 8 is not cheap by any means. Do the features justify the expensive price tag? If you use samples in your music, you will find that the warp-engine alone is easily worth the hefty price tag. The ability to play quantized clips in session view is also unique to Live and will definitely make Live 8 a great investment for musicians who love to jam or play live. Live 8 has so many features that are unique or are miles ahead of its competition. Live 8 is definitely worth the price tag if you understand just how many possibilities you can have with it.
Overall (5 out of 5)
As always, make sure you research what you want in a DAW before you make the plunge. Ableton Live 8 is great for working with samples and jamming. The session view is unique to Live and is definitely a unique way to come up with new ideas. As for live performances, Live really cannot be beat by any other DAW on the market today. Overall, Live 8 is one of the top DAWs for producers and live performers alike. Try the fully functional demo first to see if you mesh well with the interface and to try out all the new features of Live 8.