Dexster Audio Editor - Audio Editing Software Review
Dexster Audio Editor (5 out of 5)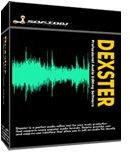 Another one from the line of products of Softdiv Software, Dexster Audio Editor is an audio editing tool that allows even beginners to easily extract audio from videos, record streaming audio from videos and streaming on the internet, convert from different file formats, add effects, filter CDs, and burn new audio CDs. Despite the fact that it may not be as advanced as many audio editing programs like GoldWave, its excellent ease-of-use characteristic makes up for it.
In fact, you need not have in-depth knowledge on performing special modifications to obtain highly advanced effects. All you have to do is choose one or more of the preset filters or effects provided in the program. You would find icons and drop-down menus on the main screen, along with boxes for the effects, controls, and zooming preferences. There is no limit to its zooming capability; you can zoom in and out as far as you please in an instant. The basic editing commands such as select, copy, cut, paste, and mix from file are easily accessible by right-clicking the icons.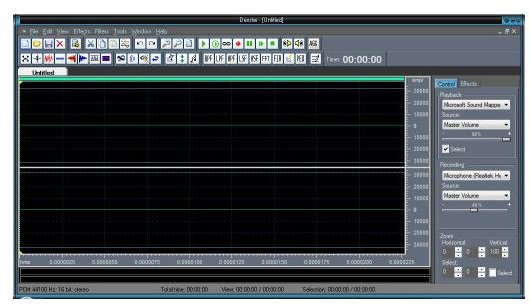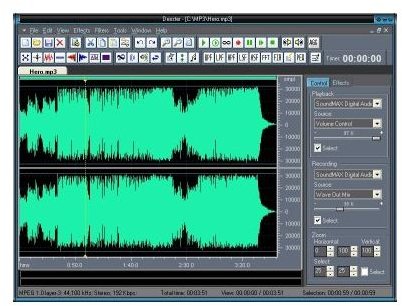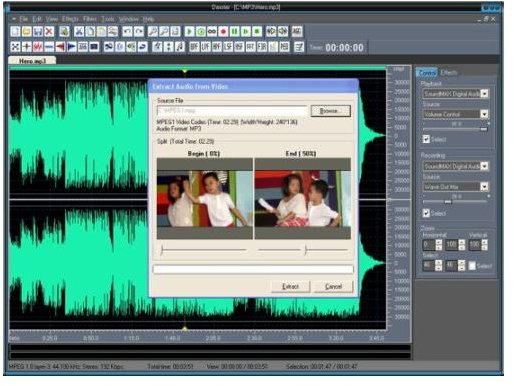 Audio Editing Capabilities (5 out of 5)
Dexster Audio Editor can process and convert audio files in bulk, as well as edit their respective tag information. Any editing function comes with a preview option and is completely adjustable. Some of its filters include FFT, band pass, high shelf, low shelf, notch, and a peak EQ filter. Among its presets are fade in/out, envelope, normalize, phase, cross fading, flange, compressor/expander, and reverb. It is also capable of reducing vocals, silences, as well as trimming audio.
Its amazing recording function allows you to record any audio from the internet, from a microphone, and you can even extract it from videos or rip it from audio CDs. It also supports majority of audio formats and various video formats, some of which are MP3, AVI, AIFF (Apple), WAV, WMA (Windows Media Audio) and OGG. The updates provided also come with new formats every time. Once you have extracted audio, trimmed it, edited it, added effects to it, and finalized it, you can convert it to your choice of format (as long as it is supported) and you have the option of burning it to a CD, since Dexster Audio Editor also comes with CD burning software.
Support (5 out of 5)
When it comes to level of customer assistance, this audio editing program offers excellent support if you are having difficulty in creating a desired effect, or in using their preset functions. The program is integrated with numerous help pages, a user manual, tutorials, and a glossary of terms. Its official website also provides free video tutorials, and there are pages for the frequently asked questions (FAQs) and an online user forum. Customers can also access technical assistance anytime via email. It is updated frequently for new add ons, new downloads, new tutorials and news updates.
Price to Value (5 out of 5)
You can download the Dexster Audio Editor at Softdivshareware.com to test the program and by purchasing a licensed software at $40, you can get full updates for free for one year. The price is reasonable enough especially if your line of work or hobby is into music. Not only that, you get to try it for free and still you have a 30-day money back guarantee if you are not satisfied with your purchase.
Dexster Audio Editor is definitely worth a try.