Battle of the Bands: Spotify vs Pandora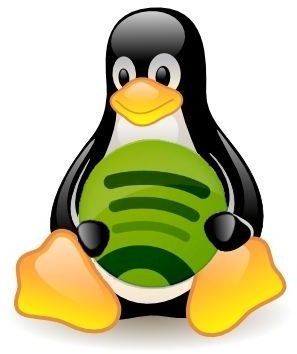 It's no secret that the internet has had a huge impact on how people get their music fix. One of the first alternative sources that focused on giving the listener more than just a huge catalogue was Pandora. With over 100 million registered users (36 million active) they have a huge customer base, although it seems from the numbers that only one in three people who register actually stay with the service. Spotify, on the other hand, just reached the 2.5 million subscriber level, less than a tenth of what Pandora has. This may be because they hadn't entered the U.S. market until 2011.
So, they both deal in online music but do they deal in the same music? After all, there are plenty of different genres and methods of distribution not to mention unique labels to deal with. Who has the right combination to win the battle when it comes to Spotify vs Pandora? Is it even a battle, or can both services co-exist as the CTO of Pandora believes? Let's take a look.
Who's Listening to Who
Pandora and Spotify seem to have different target audiences. Pandora caters to the baby boomer generation with its easy to use interface and concept, while Spotify aims at the young, more tech savvy crowd. This bodes well for the up-n'-comer. Pandora has an antiquated user interface that hasn't been updated much in the past ten years, while the newbie has an interface that looks a lot like iTunes (this is no accident).
Social networking types are far more likely to fall into the Spotify camp as they are deeply integrated in Facebook and also allow communications via Twitter and Windows Live Messenger. Pandora does offer a Facebook option to let your friends know what you're listening to, but it really feels like an afterthought.
Winner: Draw
A Library Comparison
While both services offer selections from the four major music labels (Universal, Sony, EMI and Warner) Pandora wins when it comes to smaller, independent labels. Spotify lost over 200 independent labels in November 2011 because, as distributor ST Holdings said, "As a distributor we have to do what is best for our labels, the majority of which do not want their music on such services. They provide poor revenue and have a detrimental [effect] on sales. Add to that, the feeling that their music loses its specialness by its exploitation as a low value/free commodity." Even with this loss, most users will still be able to hear the majority of the songs they want on either service, so unless you have a thing for indie rock or the torch and twang of alternative country, both services will satisfy your needs.
Winner: Pandora
Delivery and Platforms
Currently Pandora is available for all computer operating systems, every mobile platform, and comes standard in several new cars. Spotify runs on most operating platforms and Android and iOS mobile platforms. While this means both services are easily ported between computers and mobile devices, Pandora still holds the advantage.
The really interesting twist in Spotify vs Pandora battle is the method in which music playlists are determined. Pandora uses a patented set of data points (over 2000 per song) called the Music Genome Project to match a listeners taste to similar artists. This exposes the listener to bands and songs that he/she may not have been aware of before. There is no need for the user to do anything more than respond with a like or dislike of a particular song to help the system determine songs to play. Spotify is more of an on demand system where the user has to physically pick out the songs and build playlists himself. In the Spotify system, users can share their playlists with each other so it is possible to grab lists quickly, and be exposed to new music in that manner.
The winner of this round was determined on ease of use. With about half of radio listening hours consumed in cars, and another 30 percent in the kitchen, it is very likely that Pandora - which is much more like a radio station that plays what you like - is a better buy than Spotify which is just a collection of MP3s that have to be manually added to playlists.
Winner: Pandora
Cost Advantage
Both Spotify and Pandora offer a free version which is essentially a very basic form of the pay service. The Pandora service offers unlimited listening with commercial breaks every three songs. This is similar to a typical radio station (except with a few more commercials) with the ability to skip up to 12 songs every 24 hours. Spotify only allows free users to listen to 10 hours of music, also with advertising, and you won't be able to listen to any one track more than 5 times.
Winner: Pandora
The pay service is where the competition gets interesting. Pandora offers a single plan that costs $36.00 per year. The Pandora service offers higher quality audio tracks and the ability to skip tracks more often. They also eliminate the commercials. So, for $3, you get your music streamed to your computer, phone, tablet or car without any commercials.
Spotify offers two plans, both more expensive than the Pandora for a year. The first plan, Spotify Unlimited, costs $4.99 a month and allows a user to download music to a specific computer without any commercials. The Premium plan ($9.99 a month) allows unlimited downloads to any platform (computer, phone, tablet, car, etc.), and adds offline access to your music. Spotify also offers early album launches with this service.
Winner: Draw
And the Winner Is …
Pandora
For most people, listening to music is a passive activity. Pandora recognizes this, and takes care of the arrangement of playlists so that the listener can focus on whatever activity he is engaged in (driving a car, making a salad, shooting pool, etc.). If you happen to be someone who likes to control exactly what you are listening to, Spotify is the service for you. It won't be going away, in fact, I believe it will continue to grow and find a following in the teenage and under 30 crowd. Social media users are much more likely to claim Spotify as their own.
Either way you go on this one, you'll be a winner. You get access to the music you want, when you want it. No more sitting through the latest Green Day or Britney Spears song to get to what you really want.
References
"Maximum PC | Spotify Loses Over 200 Labels Following NPD Report." Technology News, Computer and Notebook Reviews, Computer News, Computer Mods, PC News | Maximum PC.

Tsukayama, , Hayley. "Spotify, Other Streaming Services Lose More than 200 Labels - The Washington Post." Washington Post: Breaking News, World, US, DC News & Analysis.</

Image: Spotify by mtarvainan under CC BY-ND 2.0