Review of Steinberg Nuendo 5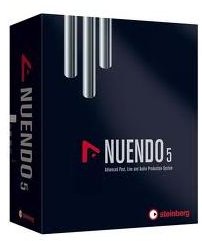 Steinberg Nuendo 5 is a very powerful tool for recording engineers and post-production editors of TV shows and movies. It offers high productivity rates and a more comfortable and efficient workflow, qualities that are very desirable in environments that involve big stakes.
User Interface (5 out of 5)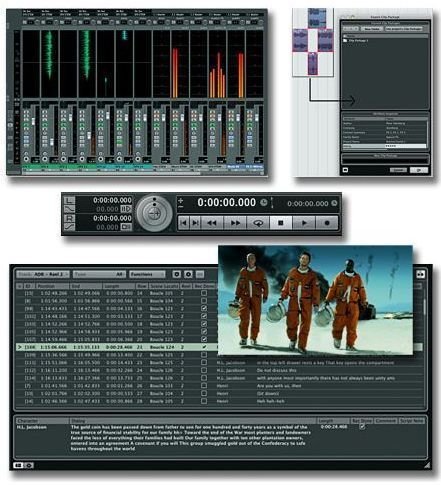 With all of its powerful tools and numerous settings for all kinds of tasks, it can be very confusing for users to work with this program. However, thanks to its clean and intuitive user interface, moving around the features and working on files become very efficient tasks. Nuendo puts an effort in giving users a layout and a design that makes the whole workflow faster and easier while still delivering all the tools and features the user needs. This flexible user interface with a set of key commands give users more space in moving around different tasks in a short span of time, making it a perfect tool for live recording environments. In live production settings, nothing is more valuable for the production team than a software that does not get in the way of their work and, in fact, actually enhances their entire workflow. This extremely efficient user interface gets a perfect rating of 5 out of 5.
Features (4 out of 5)
With all of its features geared toward post production in TV, movies and live performances, the one that really stands out is the MediaBay. This is where you tag your media files, whether they are audio, video or even presets for plug-ins, and access them whenever you need them. This media library offers a very efficient way of browsing, filtering and previewing your content. This is extremely useful during live recordings of musical performances or TV shows where sound and video clips may be demanded at a moment's notice.
It also offers advanced audio mixing and post production tools that make the process of dubbing and matching audio to video fast and easy. These tools include the Automatic Dialog Replacement, or ADE, toolset that lets users create marker tracks for easier handling of takes and spotting, making the entire process of dubbing more simple and easy. A large library of sample clips of audio and video combined with batch processing and powerful audio manipulation tools make Steinberg Nuendo one of the most powerful digital audio workstation available. On top of all this, collaboration capabilities and network access for the team working on a project make the whole process of copying files, editing tracks and playing back clips more efficient for the entire team. Some of its newer features like the Wave Meters view for mixing audio need more tweaking to be really useful, but in general, its features set earns a good rating.
Performance (5 out of 5)
It is easy to understand this program's track record of being used in big Hollywood blockbusters as well as live recording events. It provides powerful tools and a reliable performance in all kinds of environments, whether it is in a movie's post-production or in a live performance. As long as you meet the minimum system requirements of the software, including 4 GB of hard disk space, 2 Ghz processor, 1,024 MB of RAM and a screen resolution of 1280x800, you're good. For performance, it gets an excellent rating.
Verdict (4 out of 5)
The Steinberg Nuendo 5 should be your first choice if you are looking for a digital audio workstation because of its extremely efficient workflow environment and its powerful set of mixing, recording and dubbing tools. The only downside of it is it can be too expensive for individuals. However, for professionals working on music, TV and movies, it is well worth its price of $2,340.99. It gets an overall rating of 4 over 5, which is a good overall score.
References
https://www.steinberg.net/en/products/nuendo/why_nuendo.html
https://www.musicradar.com/gear/all/computers-software/digital-audio-workstations-daws/nuendo-5-266752/review
Image Credits: Steinberg.net