Professional Audio Recording Equipment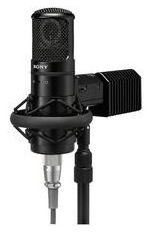 Introduction
We are lucky to live in an age when professional audio recordings can be made just about anywhere. Whether you're in a multi-million dollar recording studio or your buddy's garage, high quality audio can be obtained with a little knowledge and a few key pieces of audio recording equipment. Without a doubt, the line between professional and consumer audio is increasingly getting blurred. As one explores the wonderful world of audio equipment, it's quickly evident that the choices are endless. Sometimes finding good gear can be an overwhelming experience. My best advice is to start with the basics. Break it down. Get the essential pieces of equipment that professional studios need to run. Then, as you learn, you can acquire more specialized gear. Here are a few of the most popular pieces of professional audio recording equipment, and what you can get that sounds just as good.
The Sony C 800
It all begins with a mic - and the Darth Vader of all studio mics would definitely be Sony's C 800. The Sony is a condenser mic, a more sensitive microphone than a moving coil one, as it will pick up more detail due to a charged diaphrgam. The C 800 is also a tube condenser which simply put, makes it sound really, REALLY good. Tubes within electrical circuitry have a distinct "warmth" to them — making any piece of audio gear with a tube inside a coveted item. But unfortunately in the world of audio, you do get what you pay for, and for the C 800 you will pay a lot — upwards of six to seven thousand dollars. The good news is there are a great deal of microphones on the market that can get the job done. Blue Microphone's Baby Bottle, or Bluebird are a great choices — with similar characteristics to the Sony C 800, just on a smaller scale.

ProTools and Logic Pro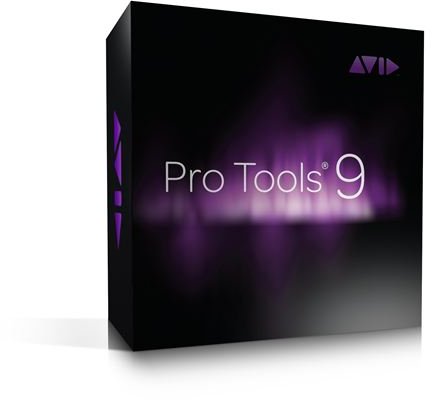 Like it or not, audio recording has gone digital. Grammy winners and novices alike are using computers with software to capture sound. This system is often called a DAW, or a Digital Audio Workstation — our equivalent to the tape machine from the early days. Even in the most expensive recording studios of the world they're using a DAW. Without one, the sound has nothing to be recorded to (unless they're recording to tape, which is rare today). This is where music editing software comes into play. While there is a plethora of different software on the market, the two you will encounter in a professional setting are ProTools and Logic Pro. ProTools without question is the favorite among industry pros, with Logic a distant second.
What makes these programs different? No matter what the free software tells you, the hard fact is that all consumer audio products run on lower voltage than professional audio products - consumer running on -10dbV, and professional on +4dbu. Therefore, professional audio recording software like ProTools and Logic Pro are literally higher powered and more precise - something you can't compromise if you want to sound professional. But here's the good news: while the premium versions of these two popular programs come with a pretty hefty price tag, they each offer limited edition and student versions with the same quality for a much lower price. And what's more, these editions will often come included with an interface, which is needed to run any digital audio software.
The SSL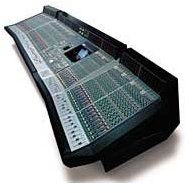 While it's not totally required to have a mixing console, it is certainly an item that should be at the top of your wish list for professional audio recording equipment. Sure, you could get by without one, and use the mixing capabilities within your software (what's referred to as "mixing in the box"). But if you want unbridled control over your recordings, a mixing console is the way to go. The SSL, or Solid State Logic board has been at the forefront of audio recording technology for the better half the last century – going back to the post WWII days.
While there is a small handful of competitors, Solid State Logic is probably the most widely used of all mixing consoles. Don't get me wrong; it is an extreme rarity to find one of these boards outside of a multi-million dollar recording facility. But when you have the opportunity to work on one, you quickly understand why they are so coveted. The upside here is, with the advent of digital technology there's been an explosion of comparable products. These smaller, much more affordable counterparts are called control surfaces — offering users the feel of a mixing console without the 6 figure price tag. Avid, the creator of ProTools makes several, as do many other audio recording companies.