A Guide to Recording Audio from Videos with Free Software

Example of video clips you would want to extract audio from are music videos, instructional videos, interviews or even dramas which have a strong audio content. It could also be that you've created a vidcast and wish to extract the audio so that you could share it as a podcast with your web visitors.
This article will show you two ways to extract audio from videos. The first method is the extraction of audio from a video clip. The second method is recording audio from streaming video. Free software programs are recommended for both methods.
AOA Audio Extractor
If you have a video clip that you want to extract audio from, the first program I would recommend is AOA extract Audio Extractor. It's a free program that extracts audio from such video formats as AVI, MPEG, WMV, MOV and even 3GP.
Audio extracted can be saved as MP3, WAV and AC3. You also have the option of extracting audio from a selected portion of a video clip.
Even with minimum of knowledge on digital audio you can get this software program working for you within minutes.
Free Video to MP3 Converter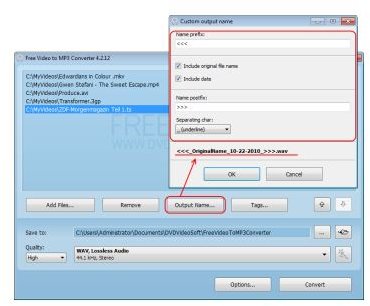 The other software program that can help you extract audio from video files is Free Video to MP3 convertedr. This program for Windows is courtesy of DVDVideoSoft. It extracts audio from video files and exports as either MP3 or lossless WAV.
Audio extraction is made easier with the 9 audio quality presets provided. The presets range from lossless WAV at 44100Hz, Stereo to economy mono quality at MP3, 64kbps.
Free Video to MP3 converter, which has a download size of 11.69 MB is a pretty straightforward program to use. Still, a tutorial with screenshots is provided at the developer's website.
Recording Audio from Streaming Video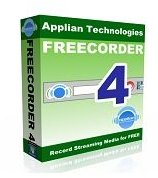 There are times when you would want to record audio from streaming video which can't be downloaded. A free program that allows you to record audio from streaming video is Freecorder not to mention its ability to download YouTube videos and convert AV formats.
The catch though is you need to install a toolbar in your web browser (Internet Explorer or Firefox). This would not really be an issue if you need a `one-stop' centre to listen to Internet radio stations, view Internet TV, apart from undertaking the AV-related tasks mentioned above.

The toolbar is tested to be spyware and adware free and has a download size of 10.4MB. The only drawback of installing the Freecorder toolbar is it takes up a little space on your web browser interface.
Now, let's look at how you could record streaming audio via Freecorder. To get started, you hit the Record Audio button when the online video starts playing. If you don't have a fast Internet connection and have to wait for videos to buffer, you may want to play the videos fully before replaying them to ensure audio can be recorded without a hitch. Recorded audio will be saved as MP3. A tutorial on recording audio from the web is provided at the developer's website.