GarageBand Tutorial: Easy and Important GarageBand Keyboard Shortcuts for New Users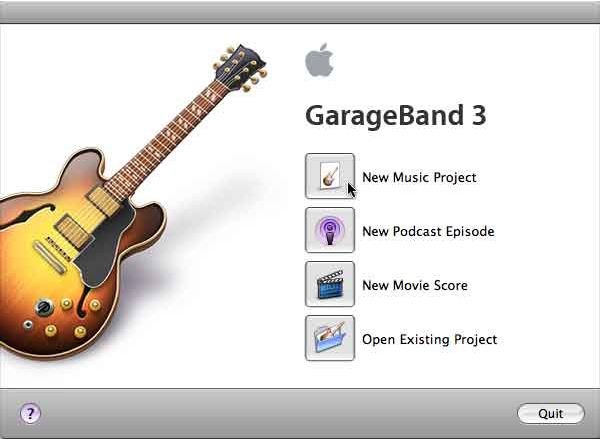 In the Garage
Part of what has democratized the music scene is the relative ease that people have with recording and mixing their own music, which is only culturally augmented by things like social networking services, blogs, and piracy. With a program like GarageBand you can work on your own musical piece, not to mention mix tracks to go along with a project in iMovie. Like most of these post-production programs, GarageBand utilizes keyboard shortcuts to ease the process of using the interface and generally speed things up. Here are some of the most important GarageBand keyboard shortcuts to know for new users.
Playback Keyboard Shortcuts
Playback is one of the most important features of GarageBand, and many of the GarageBand keyboard shortcuts are built around this to make it easier to navigate your available audio.
Start / Stop Playback - Spacebar
Go to Beginning - Z
Go to End - Option and Z
Go Back - Left Arrow
Go Forward - Right Arrow
Zoom In - Control and Right Arrow
Zoom Out - Control and Left Arrow
Track Keyboard Shortcuts
Since what we are really dealing with in GarageBand are different tracks they have crafted a sizable number of GarageBand keyboard shortcuts to manage these, and these GarageBand keyboard shortcuts will be important right from the start.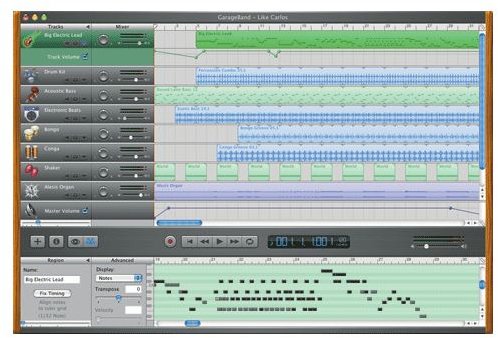 New Track - Command, Option and N
New Basic Track - Command, Shift and N
Duplicate Chosen Track - Command and D
Delete Chosen Track - Command and Delete
Select Higher Track - Up Arrow
Select Lower Track - Down Arrow
Show or Hide Automation Curves on a Track - A
Solo or Unsolo a Track - S
Mute or Unmute a Track - M
Lock or Unlock a Track - L
Show or Hide the Master Track - Command and B
Show or Hide the Podcast Track - Command, Shift and B
Show or Hide the Movie Track - Command, Option, and B
Show or Hide the Arrange Track - Command, Shift and A
Editing Keyboard Shortcuts
Since GarageBand is really an audio editing program at its core, many of the GarageBand keyboard shortcuts are in this service. You will notice that some of these GarageBand keyboard shortcuts are the same as some universal Mac keyboard shortcuts that are available in most of the program on the Mac OS.
Undo - Command and Z
Redo - Command, Shift and Z
Copy - Command and X
Paste - Command and V
Select All - Command and A
Split Chosen Region of the Playhead - Command and T
Join Chosen Regions - Shift, Command and J
Turn "Snap to Grid" On or Of - Command and G
Add Marker to Podcast or Movie Track - P
Turn Ducking On or Off - Command, Shift, and R
Lock Automation Curves to Regions - Command, Option, and A
Audio Recording Keyboard Shortcuts
Part of what has made GarageBand such as hit is that it allows for audio recording right in it, so there are a few GarageBand keyboard shortcuts for this purpose.
Turn the Cycle Region On or Off - C
Turn the Count In On or Off - Command, Shift and U
Start / Stop the Audio Recording
Turn the Metronome On or Off - Command and U