Roundup of the Top 5 Voice Recording Software Programs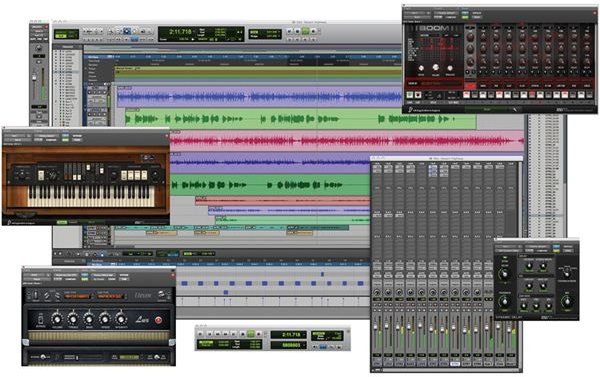 There's no shortage of options when looking for a voice recording software program for recording your music. So, let's take a look at the top 5 options based upon functionalities, overall utility, and ease of use.
1. Pro Tools 8
ProTools 8 is one of the powerful standards of digital audition in the recording industry. It's a highly advanced audio recording program that has a stunning and innovative interface with rich features like several new virtual instruments, MIDI features, plug-ins, new workflows, enhanced controller integration, and much more.
The improved interactivity and functionality helps you to work easily and quickly; it is more customized to satisfy your requirements. The salient features of the software are given below:
It is included with around 70 pioneering virtual instruments, 8 GB of audio loops, utility plug-ins and effects. Thus, it provides you with an entire palette of imaginative choices for professional ideas.

It is incorporated with around 48 simultaneous mono or stereo tracks enabling you to produce complex mixes.
MIDI data can be viewed, edited and printed as music notation using the fresh score editor; this assists in composing music and transcribing MIDI data in real time.
What's more, this software takes MIDI sequencing to the next level with its new MIDI editor which enables easy composing with the sound modules and virtual instruments.
Furthermore, extended hardware control is offered with its mapping ability between ProTools and Avid control surface, M-Audio peripheral or ICON console.
2. Adobe Audition 3.0
Adobe Audition is a perfect software program for mastering and mixing audio. This version of Adobe has an inbuilt sequencer and a unique offering of effects; it is extremely powerful and easy to use. Audition 3.0 is the only solution for multiple functions like creating music, mixing, recording, editing a sound track, producing a radio spot, etc.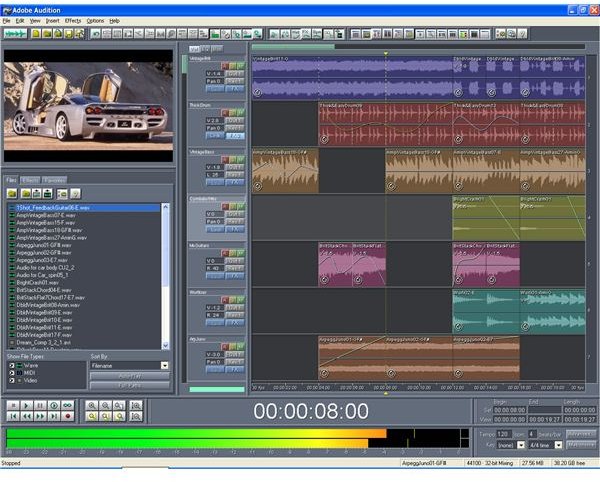 The vital features include:
Powerful and flexible low latency mixing engine for recording.
VSTi virtual instrument support offers a wide range of virtual instruments.
Enhanced multi-track editing increases accuracy as well as saves time by editing grouped clips together.
Audition 3 is incorporated with innovative effects like Analog Delay, Convolution Reverb, Tube-modeled Compressor, Mastering tool, and Guitar Suite.
The spectral editing feature is also more improved and advanced.
Top/Tail views enables you to zoom into the start and end of a file; thus, accurate fades can be added by keeping the entire file in view.
3. Cubase 4.0
Cubase is a voice recording software program from Steilberg that's great for recording, audio editing, or organizing music as a part of digital audio workstation. This version of Cubase is a good way to create your own music from MIDI tracks to even lyrics and effects. Cubase 4.0 is featured with a very simple interface which is easy to understand. It is incorporated with tools such as Time Warp to practically revolutionize production of music with every new release.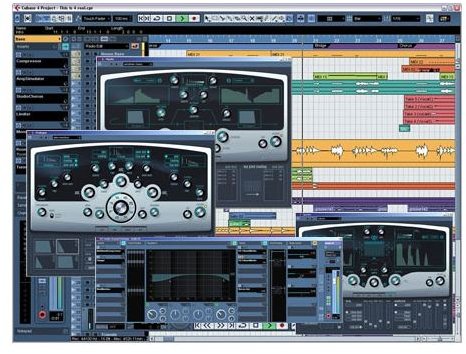 Its salient features include:
An innovative set of VST3 virtual instruments.
State-of-the-art audio and MIDI recording, editing and mixing.
Incorporated with VST sound - the universal sound manager.
Flawless integration of MIDI hardware and external audio.
Cross-platform for Windows and Mac OS X.
Perfect 32-bit floating point audio engine.
Control Room integration inside your outboard studio surroundings.
Expert music notation and score printing.
Multi-channel 5.1 Surround sound.
Two More Worthy Options
4. WavePad is yet another great voice recording software program. Please take a look at our detailed review of WavePad to learn more.
5. Finally, vNotes App is a revolutionary voice recording software for BlackBerry smartphones. You can learn more about this program by reading this vNotes App review.
So, there you have it; the best voice recording software - go ahead and try the one you liked the most!