Top 5 Digital Audio Workstation Software Programs
Digital audio workstation software lets you edit audio tracks using audio effects, different mixer settings and other audio modifying options. There are a multitude of available digital audio workstation software programs out there, some of which are free while some are not. Here are some recommended digital audio workstation software programs that you can use whether you're editing audio as a hobby or as a business.
Steinberg Nuendo 4: Advanced Audio and Post Production System
Steinberg Nuendo 4 is aimed at audio professionals working in the film industry, recording industry and the media. It offers technologically advanced features that integrate well with most industry-leading hardware manufacturers. This integration capability makes sure that the software can be used by most audio professionals no matter what equipment they are using. The software is scalable enough to be used in all kinds of tasks whether it's editing a single track or polishing an entire audio album. This digital audio workstation software can be purchased for $1,799.99.
ACID Pro 7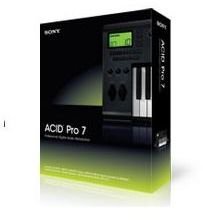 ACID Pro 7 is one of the best professional music mixing software programs that provides solid composing, recording, arranging and mixing audio tracks. It also supports MIDI tracks. With its advanced audio editing features, it can be used in professional music editing. However, it's accessible and intuitive enough so amateur audio editors can also utilize this for their musical creations. ACID Pro 7 contains one of the most impressive libraries of sample tracks and loops available. This gives users a multitude of great sound effects, samples, and loops that they can use on their audio tracks. This digital audio workstation software can be purchased for $299.95.
Ableton Live 8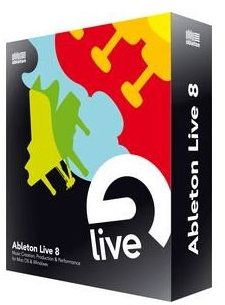 Ableton Live 8 is a specialized application geared towards the production of digital music. It's a loop-based software sequencer that provides the user with two views. First, the Session View is where users can experiment with new ideas and take note of interesting loops that they have composed or they have dragged from a web browser. It's basically a scratch pad for musical ideas. The second view is the more traditional Arrangement View where audio editing tasks are laid out in a neat timeline. The strength of the software, however, lies in its mixing features like the Groove Engine, the Warping Engine, the Looper and a bunch of fresh sound effects. Ableton Live 8 can be purchased for $499.00.
Audacity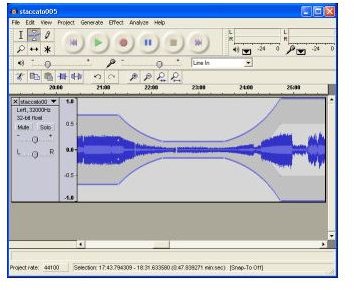 If you're not a professional audio editor and you don't have the money to buy one of the premium digital audio workstation software applications on this list, you can trust Audacity to give you a similar audio editing experience for free. Audacity is the most popular open source digital audio workstation software available and for good reason. Most of the audio editing features present in the premium applications already mentioned on this list are in Audacity. It also offers a considerable amount of audio effects that can rival premium collections. If you're looking for a free alternative to the premium software we've mentioned previously, Audacity is your best bet.
Check this article for a detailed review of Audacity.
LMMS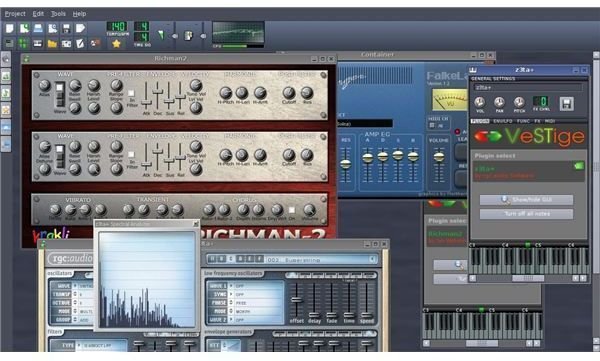 If producing original music on your computer is one of your favorite things to do, LMMS is an essential program for you. It allows you to create melodies, beats, arrangements and mixes of samples you also created. This software is cross-platform so you can use it on any operating system you desire. Its user interface has an edgy intuitive look that will let you navigate the program easily. The best part of it all is that LMMS is totally free to download.