GoldWave Plugins: Check Out These Top GoldWave Plug-ins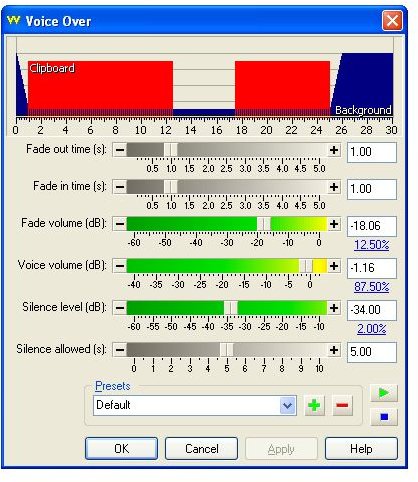 GoldWave is a versatile audio editing program which allows you to input video files into its timeline so that you can work their audio tracks.
While GoldWave has enough built-in features to satisfy the average user, there is a number of plug-ins that help to enhance user experience.
This article will look at GoldWave plug-ins that will take audio editing to a new level.
GWVoice
This GoldWave plug-in allows you to use the auto gain, auto offset removal and censor features. If you're mixing a voiceover with faded background music, this plug-in would make the whole process a breeze.
There's no need to install the plug-in separately if you're using GoldWave version 5.50 or later as it comes bundled with the program. It's no longer available as a separate program.
GW Amp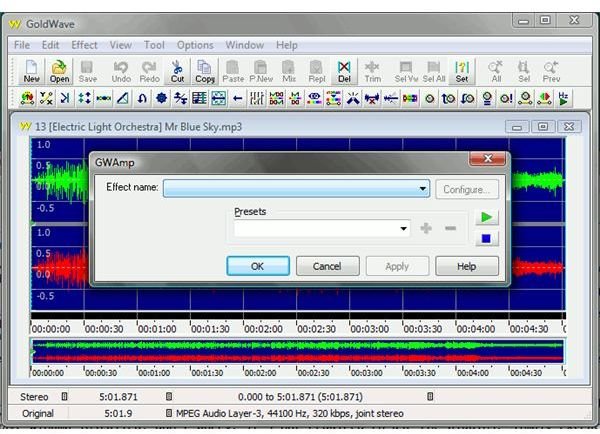 This plug-in enables GoldWave to use DSP plug-ins for Winamp. Be warned though that not all Winamp plug-ins are stable when used with GoldWave. It would be a good idea to back up your audio file before working with GW Amp.
Goldwave 5.5.3 or later is required for the plug-in. It's a free download available from the GoldWave website.
DirectX
This plug-in enables you to use DirectX Audio Effects plug-ins. It may not be plain sailing with this plug-in as it has been reported to be unstable when used on systems whose DirectX modules are unstable.
GoldWave 5.50 or later is required to use the DirectX plug-in. This plugin is available for free at the GoldWave website.
QTFile
Would you like to open iTunes M4A audio files or the audio portion of QuickTime (MOV) files? If so, this is the plug-in to go for. Be reminded though that you're only allowed to read unencrypted (non-DRM) MP4 audio files.
For this plug-in to function you must have QuickTime 7.02 or newer installed in your system.
QTFile comes bundled with GoldWave 5.20. This plug-in is no longer available as a separate download.
APEFile
Would you like to work with Monkey's audio files with GoldWave? If so, APEFile is the plug-in you should have. The plug-in adds Monkey's audio support to GoldWave by enabling you to open and save audio files which are in the APE format.
The drawback of this GoldWave plug-in is that it only allows for limited support when it comes to file information like artist, album and such, stored in your APE files.
This plug-in is a free download but you do need GoldWave 5.53 or newer to use it. The download is available from the GoldWave website.
GWBPM Counter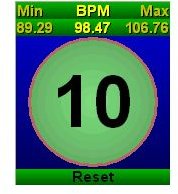 This plug-in allows you to include a basic beats-per-minute counter to GoldWave. All you will need to activate this mode is a mouse click.
You need GoldWave 5.53 or newer to enjoy this free plug-in which you can download here.
GWMPVisual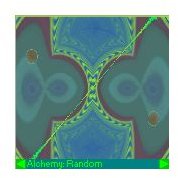 If you would like to use certain Windows Media Player plug-ins with GoldWave, GWMPVisual is the plug-in you should have. This plug-in will only work if you have Windows Media Player 9 or newer installed on your system.
Additionally, GWMPVisual works with GoldWave 5.53 or later. Download this plugin for free here.