How Do You Send Magix Music Maker Files to YouTube? A Magix Music Maker Tutorial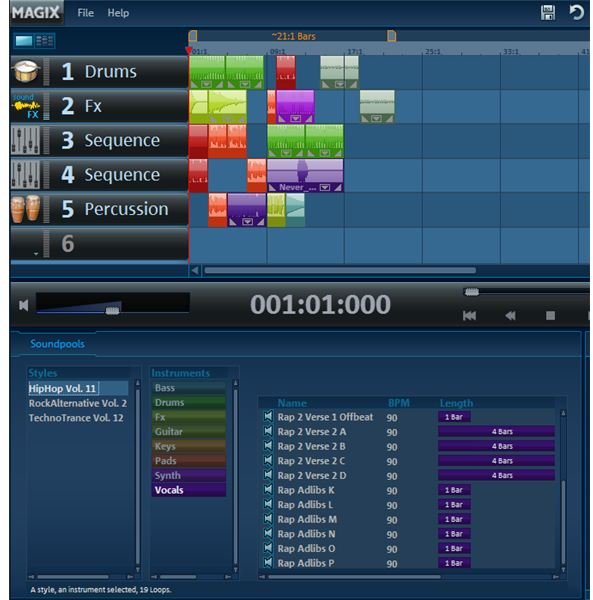 Magix Music Maker is a versatile music creation program that allows you to compose your own music even if you don't have any kind of music training. All you need is a good ear for music and you're ready to produce your own compositions.
This is especially useful if you need original music compositions for your video projects ranging from short movies to corporate videos. It saves you the cost of having to purchase royalty free music which is not always cheap.
An attractive feature of Magix Movie Maker is the versatile export options it provides. Apart from allowing you to export your compositions in popular audio formats, you can also export your compilation to YouTube. Before we discuss the YouTube option, let's first look at how you could use the program to create your own music.
Creating Your Music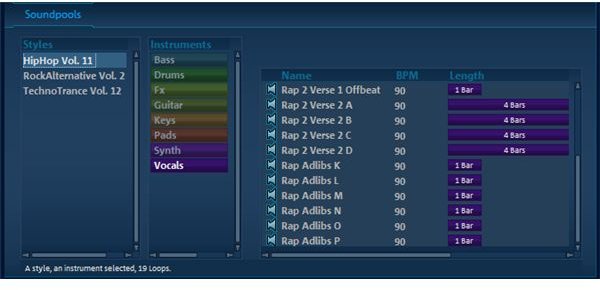 You could start right away using the soundpools at the bottom left of the interface.
All you have to do us drag the loops from the soundpools to the timeline tracks.
Alternatively, you could import a music track from a CD. Go to File – Import – Import Audio CD tracks.
You can also import an audio recording into the timeline. This is especially useful if you want to record a narration or if you would like to sing a song which you would like to mix with audio tracks from the soundpools. Go to File – Import – Audio Recording. The Audio Recording window will pop up and you can start recording by hitting the red button.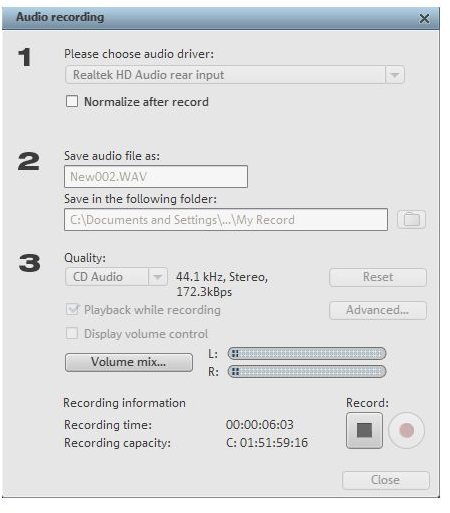 Exporting to YouTube
The above options will allow you to export your audio to various file formats or even to MySpace. However, if you would like to send your music composition to YouTube, you will have to do a video recording first. Magix Music Maker doesn't allow you to import video clips from your hard disk into the timeline.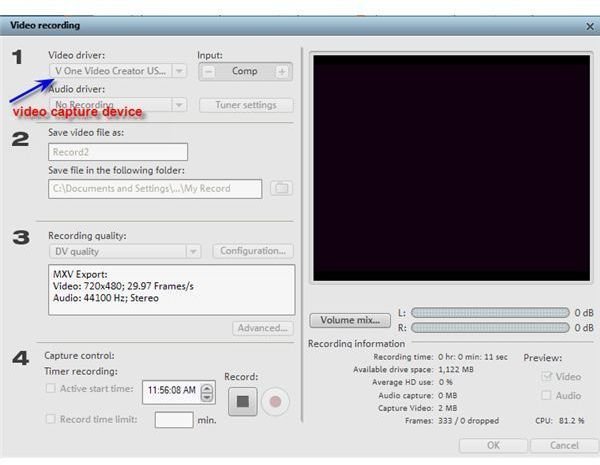 So, in order to get a video clip into the timeline, you will need a video capture device. You can just capture a blank video footage for a short while. Once the video track gets into the timeline, you can stretch it to fit the length of your music composition.

Once you're done, you can go to File – Export – Upload Video to YouTube.
The YouTube Settings window will pop up and you can fill in the necessary details like title, description, keywords and then decide whether your video would be for private or public viewing (in our case, listening).The above details would appear in the uploaded clip over at YouTube.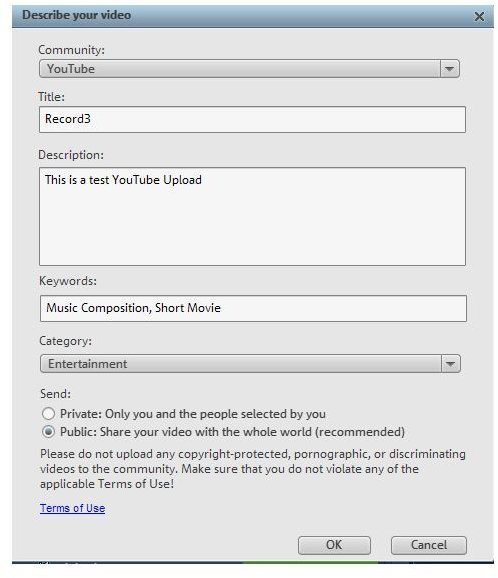 Once you click OK, your clip will be processed. Before uploading is possible, you would have to enter your YouTube username and password. When the uploading process is done, Magix Music Maker will take you to your YouTube channel where your video was uploaded.

You might also be interested in checking out this article series on finding the best YouTube camcorder.