Pro Tools 8: Audio Editing and Production At the Next Level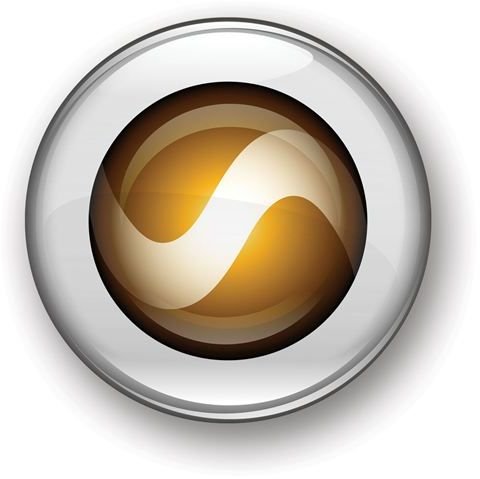 Here is Pro Tools 8
There are a lot of different software options that consumers have now in the modern field of audio mixing and post-production. With the inclusion of programs like Apple's Garage Band and Soundtrack Pro it seems that everyone can at least hit the semi-professional level without stepping out of their computer chair. These are all excellent sound program choices, but there still is a level of professionalism that does not translate all the way. In the professional realm there are again a multiplying number of options, but over the years one program has seemed to start bridging the gap between accessibility and raw power in the same way that Final Cut Pro did for video editing. Pro Tools from Digidesign is a well known product name for anyone who is into professional audio software because of the way it incorporates all audio post-production and recording methods into one complete system. Now with Pro Tools 8 DigiDesign has become the beacon of how the principles of non-linear editing, digital audio, and sound software have become an integrated system of artistic and technical freedom.
Avid
Digidesign is a department of Avid Technology, which revolutionized the video editing field with the release of Avid Media Composer. Avid was the first non-linear editing system that treated video editing as a media management program and allowed for more control than the linear systems of history. The same principles are here in Pro Tools, and Pro Tools 8 just builds on this legacy.
The Tower Heights of Pro Tools 8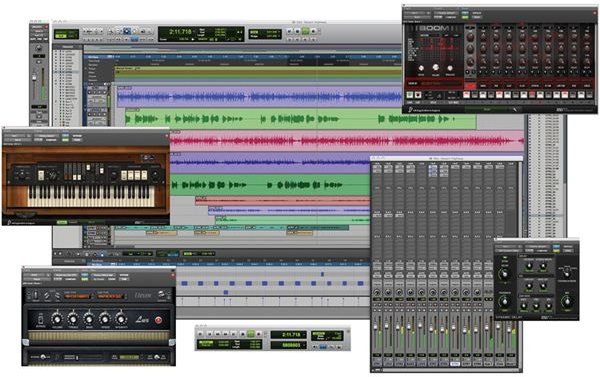 Pro Tools 8 stands heads and tails above other audio production programs because it treats all audio in a similar way, which means that it does not specialize to only one purpose. The design of Pro Tools 8 is based around the interfaces of analogue systems on which the principles of audio production were built. Now the design is even cleaner than ever before, which means that getting right into it is a pleasure as you do not have to spend production time trying to find where the more basic Pro Tools settings are.
Tracks, Samples, and Depth
Since modern audio production whether it is mastering music tracks or mixing for a film or video project you are going to need multiple tracks. Pro Tools 8 is giving this up with the option of forty eight simultaneous tracks, which is a major step up from the sixteen previously. This is all part of the ultra-inclusivity that Pro Tools 8 is focused on. This also includes a huge library of stock sounds that includes a huge number of instruments and audio plug-ins (which hits almost the breaking number of 80). This is not even to mention the audio loops that fills up an 8GB amount of space. These are all elements that are going to help home musicians and those new to the Pro Tools environment an extra leg up.
Control
Pro Tools has gained its reputation partially because of the raw control you have over all imputed sounds. This goes even farther to change the pitch of specific sounds in a real time environment, which is why some of the system requirements of Pro Tools 8 are pretty high. Recording audio is of an incredibly high level as Pro Tools 8 is going to let you come in with 24 bit / 192 kHz resolutions in the HD system, and comparable levels in the lower grades as well. You can even go into multichannel set ups such as a 7.1 system, though it is likely your audio set up will not be able to accommodate this.
Working With the Pro Tools 8 Interface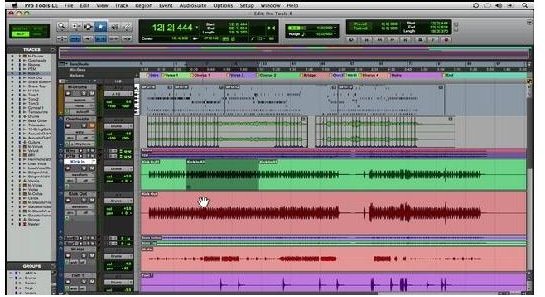 Pro Tools 8 really does stand out as an audio editing suite with everything you are going to need. This does have aspects of the Avid video editing system and brings in everything you need from audio and MIDI control in a real time settings. The timeline is easy to work with and you have more tools in place than you will ever be able to find practical uses for in your first year of working with Pro Tools 8. This is not even to mention the fact that Pro Tools 8 is a complete system needed for utilizing all audio effects and instruments so that you can actually use it as a full music composing system. This is multiplied by the ReWire integration feature that allows you to bring in workflows for external ReWire programs.
Pro Tools 8 System and Pro Tools HD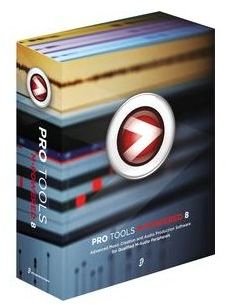 Pro Tools itself is not a universal system, which means that there are different hardware interactions and different systems that focus on different aspects. The Pro Tools HD system is the one that is most hyped recently and require the use of DSP cards and interfaces that you will use for incoming and outgoing audio. This is comparable to the Pro Tools LE system, the Pro Tools M-Power system, and the Pro Tools Essential. What this means is that you have to decide what Pro Tools system that you want and you can then purchase Pro Tools 8 for that system. For example, if you want to purchase Pro Tools HD 8 you are going to be looking at a much more expensive system that Pro Tools LE 8 or Pro Tolls M-Powered 8. All of this is determined by what type of Pro Tools system is actually going to benefit your purposes, and there is really no clear answer for this. For film soundtrack editing and mastering many people are immediately switching over to Pro Tools HD 8 to keep up with the requirements of the industry, but Pro Tools M-Powered 8 may be perfect for home use. What Pro Tools 8 does promise for the HD version is an incredibly high level of both standard definition and HD workflows for multiple systems, which is a major improvement in this new version. If you are already using a Pro Tools version this should determine which Pro Tools 8 system you want to upgrade to.
Hardware
It is also going to be important to take a look at your computer hardware and peripherals with your Pro Tools 8 upgrade or purchase. There is even more hardware control in Pro Tools 8, especially over consoles you may have or mixing boards. This may suggest time to upgrade your own interface, and it is definitely going to take a toll on your computing power.
Pro Tools Upgrade
There is no doubt that Pro Tools 8 may be the best you are going to get on your computer system, but the only downturn is if it is simply too powerful for you. Pro Tools is one of the more complex audio mixing programs you are going to encounter, and both the price and requirements are a little intimidating. You are really going to need to look at whether or not you have the facilities to actually take advantage of the kind of software that feature films and professional albums are mixed on. Either way it is going to stand heads and tails above anything else you encounter. The upgrade itself is not going to be of the major cost, but you may want to also think about upgrading your consoles, computer, and speakers as well.