Where to Find Animal Sound Clips - Public Domain, Free, and Paid Sound Clips for Your Audio Projects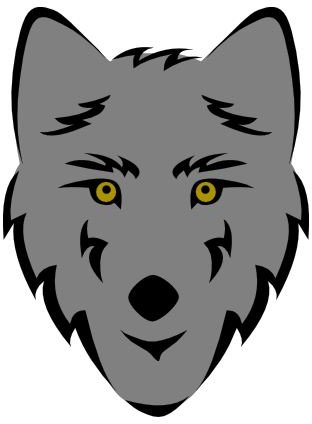 Looking for Animal Sound Clips?
Although there are a number of sites where you can find animal sound clips, it's important to read the fine print before you download and use them. If you only plan to use the clips for personal audio projects, you shouldn't have to worry much. However, if you intend to use the sound clips for any commercial work, you'll need to make sure that the developer and distributor of the file allows this type of usage.
In general, most free sound clips are only intended for personal use. There are some definite exceptions to this, including some animal sound clips that have been designated as public domain. It's also important to note that many of these free clips are also of lower quality, but the quality is usually good enough for personal purposes.
With all of that in mind, here are a few places where you can find animal sound clips – some of these sites offer public domain or other free files, and others are sites where you can purchase either individual sounds or bundled packages.
U.S. Fish and Wildlife Service
Although the library of animal sound clips found at the U.S. Fish and Wildlife Service web site is somewhat limited with only a few dozen clips, it does offer one major advantage – all of the clips are public domain. This means that they can be used for any project without permission, but the organization does ask that they are credited if possible.
All of the sound clips are available in MP3 form, and a few are also available in WAV form. Among the animals featured in these clips are wolves, frogs, geese, and alligators.
Microsoft Office Online Clip Art and Media Gallery
While many people are aware that they can download templates and clip art from Microsoft Office Online, the gallery also includes other types of media files, such as sound clips. To make searching easier, you can filter the results by using Sounds as the filter type and Animals as the filter category.
There are over a hundred animal sound clips to choose from at this site, including horses, cows, dogs, cats, and birds. You can even find more selective clips that mimic the sound of such things as a stampede or cow bell. The files, which are all available in WAV format, are great options for PowerPoint presentations and other personal audio projects.
SoundBible.com
Another site with a respectable collection of animal sound clips is SoundBible. When using files from this site, it's important to pay attention to the type of license associated with each clip. Many of the clips are public domain, but others are for personal use only or have another type of limitation.
Quite a range of animals are represented on the clips at SoundBible – everything from ducks to gorillas. Each file is available in two formats, WAV and MP3.
A1 Free Sound Effects
In addition to their commercial sound effects, A1 Free Sound Effects has a number of free animal clips that you can download. These sound clips, all in WAV format, are for personal use only. However, better quality sound effects that can be used in commercial projects can be purchased for a very reasonable price.
AudioMicro
AudioMicro is another site that offers both free and paid animal sound clips. The free files are limited to personal use only, but the paid clips are royalty-free and can be used for a number of commercial purposes. Different formats are supported and many of the files (both free and paid) are available in WAV, MP3, and AIFF format.
Soundsnap
The library at Soundsnap has over 2,100 files in the animal sound clip category. While Soundsnap isn't a free service, it does offer very affordable prices and excellent quality clips. In addition, you can browse and listen to the full sound clip before you buy. Prices start at $9 for a five sound package ($1.80 per sound) and range up to $249 for a yearly subscription that lets you download unlimited sound clips.