Top 5 Free Audio Editors - Free Sound Editing Software for Windows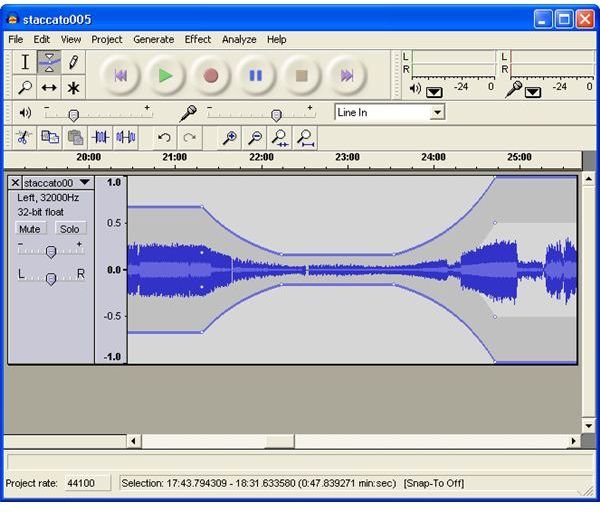 Free Audio Editors
Audio editing can be a fun hobby for Windows users. You can record your own sound files to use in a variety of ways, including startup and shutdown sounds, and more. Back before ringtones were all the rage on cell phones, custom Windows audio was, too. For commercial grade use and professional recording, you can spend quite a bit of money on some powerful audio editing tools. For the home user or hobbyist, here are the top five free audio editing tools.
1. Audacity
The best free audio editor I can find is Audacity. It combines a ton of features that include recording and editing as well as being able to save your work or convert to MP3. The interface is also well designed so that you can easily learn the basics and how to manipulate sound files. There is also a bunch of plug-ins available that provide even more options.
Audacity has been downloaded more than 3.4 million times on Download.com, and has gotten stellar ratings all over the web. This free software comes from a group called the Audacity Developer Team, and you can get more information on this software at their website.
To get it now, check out the Audacity download page at Download.com.
2. ExpStudio Audio Editor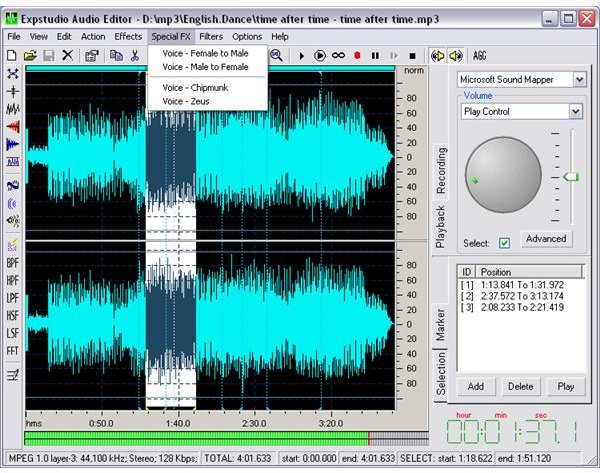 ExpStudio Audio Editor is another great free audio editor with tools for making sound effects, changing pitch, editing out sections of sound, and more. It also lets you do recording, but only saves to uncompressed formats so you'll also need an MP3 converter or some other kind of software to cut down on file size when you are finished. For the price, this software offers a great set of features and is perfect for basic home use.
ExpStudio Audio Editor has been downloaded over 670,000 times from Download.com. Click here to view the download page. For more information, view the developer's website at https://www.expstudio.com/.
3. Free Audio Editor 2010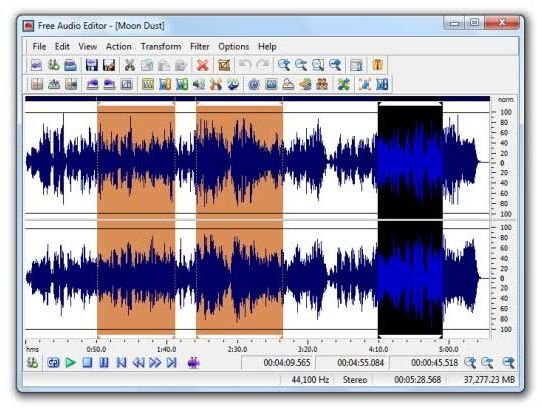 It might have a generic but descriptive name, but Free Audio Editor 2010 is a solid audio editing tool for Windows. It features over 20 different options for sound effects and editing the audio, and it lets you record from a microphone and other sources. This visual audio editor is great for basic home use, and a commercial version offers even more features. This free version only saves in .WAV format, so you'll have to convert to MP3 when finished. Thankfully, there are tons of free utilities to do that.
For more information, check out the developer's website at https://www.free-audio-editor.com or read Bright Hub's comprehensive review of Free Audio Editor 2010.
4. Quartz AudioMaster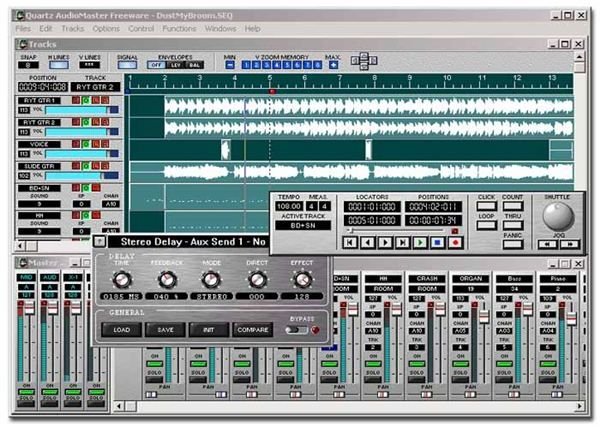 Quartz AudioMaster is another great freeware audio editing tool and has been around for many years. It can let you edit up to four tracks at once and includes a bunch of tools for filtering and processing your sound. It also has full MIDI support for keyboarders. This is one of the few editors that includes a piano roll editor. A commercial version is also available should you need more options.
For more information, check out the developer's website at https://www.digitalsoundplanet.com. You can download Quartz AudioMaster for free from Download.com.
5. Anvil Studio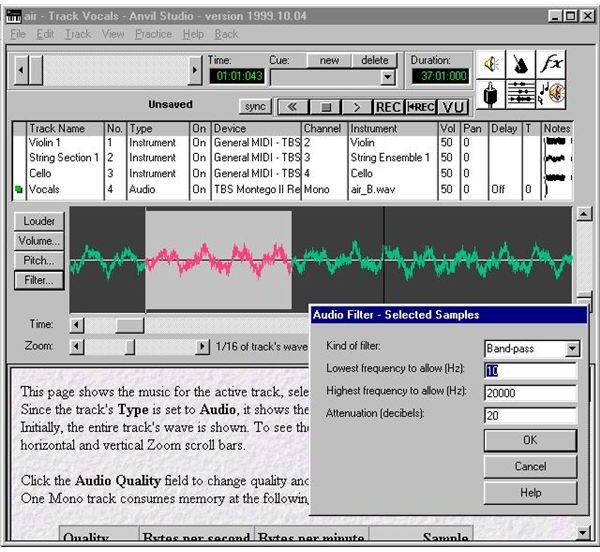 Another good audio editing program is Anvil Studio. The free version lets you edit and save files up to a minute long, or you can pay $19 for the full version for unlimited file length. Depending on what kind of audio you want to edit, the one-minute length may be enough. It's also plenty for you to try out the features and decide whether or not you wish to pay. The main feature of Anvil Studio is that it can edit .WAV files but was also made primarily for editing MIDI.
You can learn more at the developer's website or read Bright Hub's detailed review of Anvil Studio.