Top 5 Voice Synthesizer Applications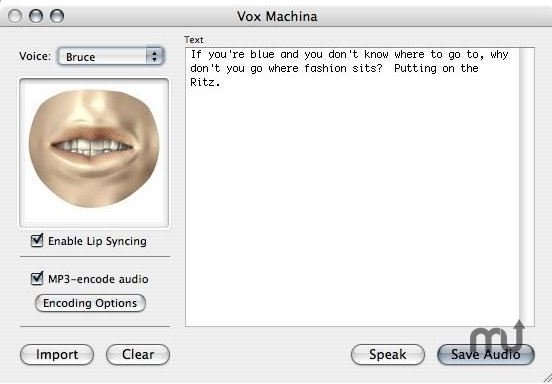 The first few voice synthesizer products that came out were generally annoying to use because of their mechanical sounds, which were not very pleasing to the ears. Although functional, they did not meet the comfort levels that people required for daily use. However, technology has advanced quickly, so these days you can find free and paid voice synthesizer programs on all platforms for all kinds of purposes. Here are some of the recommended ones.
Vox Machina
This application is for the Mac OS X platform as it uses the built-in speech synthesizer technology in Apple computers. It works with MP3 and AIFF audio formats as outputs when it reads text out loud. It is even capable of saving the audio for later use. Aside from this text-to-speech functionality, the application also features a very useful lip syncing tool that shows users mouth movements that correspond to the words being spoken. This makes it a very handy tool for education and not just a way for text to be converted to spoken words. It has a simple and easy to understand user interface where users can select the type of voice they want to hear, the lip syncing feature, the text to be spoken and encoding options in one clean window. You can download it for free from MacUpdate.com.
Vocaloid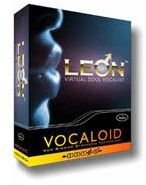 Vocaloid is a Windows platform application that is designed to produce singing voices for musicians and music producers. It is a great tool for instrumentalists who want to compose songs with the help of a voice talent but without access to an actual human to sing the composition. It only needs the lyrics and the music notes for it to work. This gives composers the exact kind of vocal performance they want easily, a benefit they do not usually get quickly from human singers. The voices provided by this application are not just generic voices. Users can apply different effects like pitch and vibrato to the synthesized vocals so they can produce unique vocal sounds. The software includes several types of voices in English and Japanese with more being constantly released by the developers. You can purchase it for $79.99 from its developer's website, Vocaloid.com.
MorphVOX Junior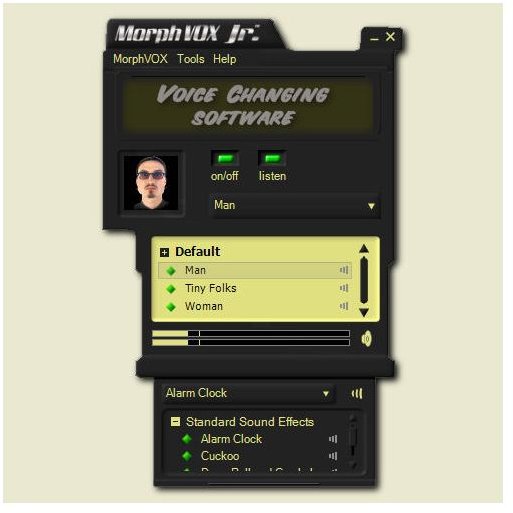 Dubbed as the Free Voice Changer, MorphVOX Junior does exactly that. You can use this straightforward voice changer to modify your online personality. People who do not want to use their real voices usually use it to achieve an entirely different online persona in online games. It includes a range of voices and sound effects that can modify your voice further. Although it is ideal and optimized for use in online game environments, it can also be used in other online applications like VoIP and instant messaging. Aside from voices, this application also includes non-voice sounds like drum rolls, key presses and even car screeches to add more fun in your online shenanigans. You can download it free from Screaming Bee.
Speech Synthesizer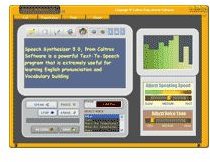 This program makes use of the Microsoft Speech Engine that is not known to be the best technology for this kind of application. Similar to Vox Machina, it features a lip syncing tool using, of all things, a clown. It speaks words based on the input text and it can save the audio as well. It offers these features through a clean and simple user interface which is ideal for learning environments especially for younger users. You can modify the speed, pitch and tone of the almost 20 voices included in the program to give you a customized voice that you are comfortable listening to. You can download and it for free and you can purchase it from Caltrox.com for $19.95.
IVONA Reader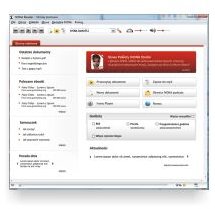 This premium text-to-speech converter not only works with input text manually placed by users, but it can also interface with websites and other forms of text thanks to its integration with email clients, RSS readers and web browsers. This versatile range allows it to be a tool in education, entertainment and productivity at work. You can even use it with MP3 players, so it has a very wide range of applications. The voices included in this program are of great quality, making them ideal even for professional film production as voice talents. You can purchase this for $119.
These are great choices for a voice synthesizer whether you are looking for a simple education tool, an entertainment and recreation toy or a professional quality voice talent for music or film. These capable text-to-speech programs offer different sets of features and you only need to determine your use for them to help you make the right choice for the right program.
References and Image Credits