The Very Best Free Guitar Recording Software

Kristal Audio Engine
The Kristal Audio Engine is a powerful choice of free software for recording guitar tracks onto your computer. It offers up to 16 audio tracks at a time, including 3-band EQ and VST effect support, enabling you to perfect your guitar's sound even after the tracks have been recorded. There are even several built in effects, including delay, chorus, and reverb. Kristal Audio Engine is the perfect mix of ease of use and powerful audio processing options, and is therefore perfect for a guitarist who wants to record without stress while maintaining a high quality sound.
Audacity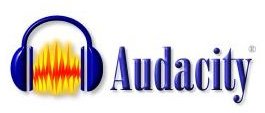 Audacity may be the most popular in our list of free guitar recording software currently available on the web. It offers a very intuitive interface that allows audio to be recorded quickly and easily from a variety of sources, such as a laptop microphone, a secondary audio interface, or even directly recording into your computer's audio input. It even offers a wide variety of built-in effects ranging from audio frequency filters to complex delays. The one downside of Audacity is that it does not have a great EQ interface, which can be problematic during the mixing process. Regardless, Audacity is a great option for any guitarist who needs a quick and simple way to record.
Riffworks T4
Riffworks is a great option for guitar recording software specifically designed to aid the songwriting process. It offers up an interface that includes easy access to drum tracks, loopers, and a wide variety of powerful guitar effects. It also includes a host of features for online collaboration, allowing you to work on songs with fellow songwriters who may not be able meet up in person. As a result, Riffworks T4 is the perfect choice for recording original guitar tracks where you'll want to get creative and play around with different ideas until you figure out just what works.
Anvil Studio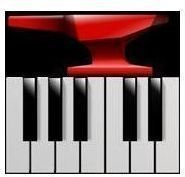 Anvil Studio is a recording interface that offers strong MIDI functionality alongside powerful recording options for guitar. This means that you're still able to record guitar tracks through an audio interface or directly into the audio input in your computer. However, the real power in this software lies in its ability to develop full MIDI arrangements around your tracks. If you're looking to record guitar parts and then add in the rest of the band - drums, bass, keys, or anything else - then this software is just what you need to bring your artistic visions to life.
Quartz AudioMaster Free
Quartz AudioMaster Free is the perfect option for recording guitar tracks on older computers which may not be able to run the most advanced software. It allows you to use up to four stereo audio tracks and 16 MIDI tracks at once, which means you can record several guitar tracks and then fill in the rest of the song with any sort of MIDI arrangement that you'd like. While it may not include many effects or a strong audio manipulation interface, it's great free software for guitar recording on computers that don't have a ton of memory and may not be able to handle some of the more intense programs available today.
The Right Software For You
Hopefully by now you've got a good grasp on the variety of free guitar recording software available on the web today. No matter what your needs are, there's a solution ready - whether it's Audacity or Krystal for quick and powerful audio recording, Riffworks for really riff-centric work, or Anvil and Quartz Audiomaster for people who need powerful MIDI functionality. While people may sing the praises of expensive and complex recording software such as Pro Tools or Logic, you should find that these free options will serve you just as well for all of your artistic endeavors.
Resources & References
The information in this article was taken from the following sources: