Blue Microphones: Five Stylish Microphones for Studio Recording

Microphones from Blue are designed with style and performance in mind. Each microphone has a set of features that provide users with a recording experience as well as a pleasing appearance. Here are five choices that are great for studio recording.
Bottle Rocket Stage Two
This part of the flagship line of Blue features the ability to interchange between nine different capsules, providing a variety of recording capabilities and quality. It allows fast recording tasks without putting too much strain on its tube life, thanks to its soft-start feature that only requires minimal startup time. It is designed to deliver low noise and superb transient response during recordings. It also features Blue's Powerstream power supply technology that provides a constant and stable power supply to the microphone. You can get it for $1,599.
Baby Bottle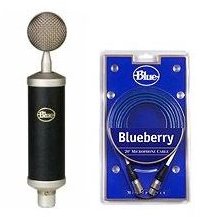 Shaped like a baby bottle, hence the name, this condenser microphone has the capability to provide a midrange response, a neutral bottom-end and a smooth top-end that produces sounds that are ideal for classic and contemporary purposes. It is a very quiet microphone thanks to it capsule film that is polarized at 100 volts by Blue's proprietary circuit. It is perfect for recording vocals and all kinds of instruments and sound sources that prove to be difficult to record in most cases. These instruments include saxophones, drums, horns and electric guitar amps. This package comes with a shock mount and pop filter for $429.95.
Spark

This microphone is a solid-state condenser cardioid microphone. It is designed to capture detailed and uncolored output, which is perfect for recording vocals, guitars, drums, pianos, woodwinds and all kinds of brass instruments. It features a custom-designed pop filter, a shock mount and a wood case that makes it easy to carry and store while giving it a stylish look. It also features the Focus Control capability that gives users two modes: the Normal mode and the Focus mode. The Normal mode provides you to records in high definition by increasing the low frequency sensitivity. The Focus mode, on the other hand, provides greater clarity and detail. You can buy it for $157.95.
Dragonfly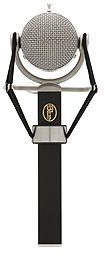 Taking its name from its shape, which rather resembles a dragonfly, this microphone features a design that thickens thin signal sources. This unique design also features an integrated elastic shock mount and a rotating head. This allows users to do quick and precise placement of the microphone. It is ideal for recording high frequency sources like percussion instruments, electric guitars, drum overheads, stringed instruments and soprano and alto vocals. It is focused on providing users with high-end perfection in recording while being stylish and interesting to look at. You can get it for $599.
Reactor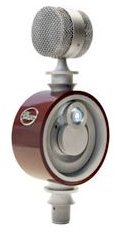 This multi-pattern microphone offers versatility and great performance. Its positioning features an innovative pattern selection method that includes a swiveling capsule. It can be used in multiple microphone setups thanks to its rotating capsule head that has a range of 90 degrees. You can buy it for $499.
Conclusion
These five Blue microphones cover most needs of recording artists and musicians. As you can see by the strong and stylish designs, performance is not the only focus of these microphones.
References and Image Credits
Blue Mic, https://www.bluemic.com/bottlerockettwo/
Amazon, https://www.amazon.com
Sounds Live Shop, https://www.soundsliveshop.com/p/Blue_Microphones_Reactor_Studio_Recording_Microphone/BLUE-REACTOR