Top Drum Machine Software Products Recommendations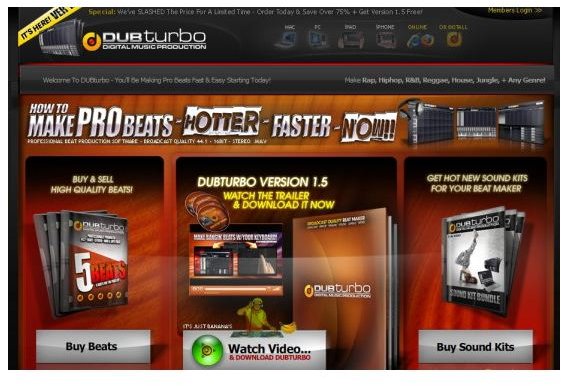 Drum machine software emulates the sounds you can produce from a drum set. This gives you the ability to produce drumbeats and patterns without a set of drums. It also allows you to create sounds, patterns and complete songs easily and quicker.
DUBturbo
This software is designed to be easy and fast, making it ideal even for beginners and those who are just getting into the business of creating sick beats and quality music. It is also designed to familiarize the user to the most common tasks and user interfaces of other more advanced software applications, giving the user the chance to easily learn those programs if they ever decide to switch and move up to more advanced software. Every pad in the drum machine panel is assigned to a particular keyboard trigger, letting you easily produce beats as if you are just typing words on your keyboard. You can get it for $29.95.
Beat Craft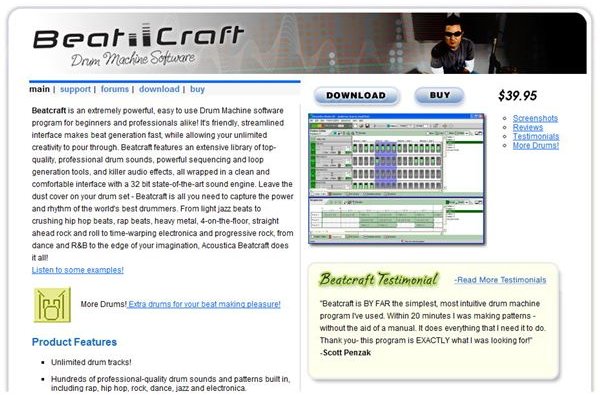 This program offers advanced features for generating beats, loops, drum sounds and powerful sequencing in a streamlined user interface. This means professionals can use the software with all the tools they need to create their quality music, and at the same time, beginners can learn to use it with ease, making the creation of music easier and faster. It includes hundreds of drum sounds and patterns that are of professional quality. Some of its advanced features include high-pass and low-pass filters, rate change, reverse and choke functions. It can accommodate several audio file formats like WMA, MP3, WAV and OGG. You can get it for $39.95.
PC Drummer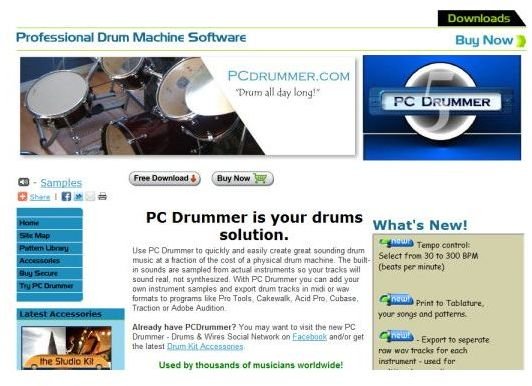 Aside from letting you create drum sounds and beats that you can use to produce your own music, you can also use this software to practice your drum skills. This software lets you play along to other instruments such as guitars that will help you improve your timing and your overall skills in playing the drums and producing beats. It also lets you easily combine drum patterns and sounds to create your own songs. You can get it for $49.
orDrumbox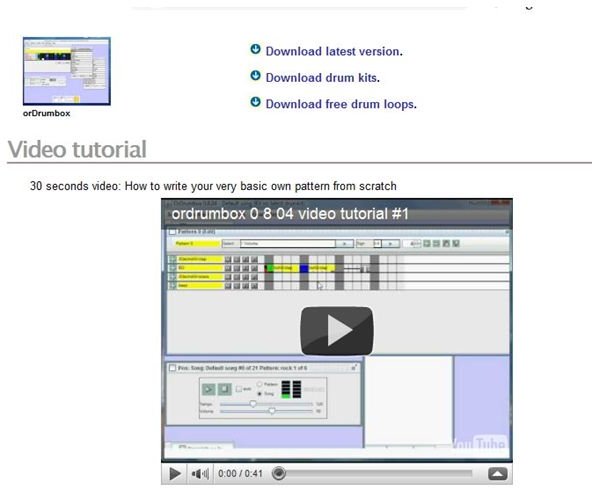 This application is designed to make music creation easy for all kinds of users. The software uses a patterns-based design to let users produce music. In this design, users can create an unlimited amount of patterns, sounds and tracks that they can then use to create music and songs. This efficient music production design is helped along by the program's artificial intelligence technology that powers the automatic fill engine that helps you in the composition process. It does not hinder you from being creative. Instead, it allows you to be more creative in an efficient way. You can download it free.
iDrum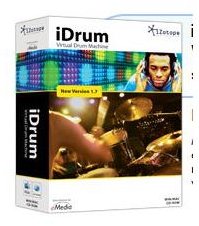 This application is a cross-platform one. This means that you can install and use it on a Windows machine or a Mac, letting you work on your music wherever you go. You can even install a mobile version of the application on your iPhone so you can still produce custom beats even without a computer. You can get it for $59.95.
Conclusion
These drum machine software applications are some of the best options for you out there for producing music using drum sounds and patterns. Whether you are a beginner or a professional, you will find these programs easy to use.
References and Image Credits
Dubturbo, https://www.dubturbo.com/
Acoustica, https://www.acoustica.com/beatcraft/
PC Drummer, https://www.pcdrummer.com/
orDrumbox, https://www.ordrumbox.com/
eMedia Music, https://www.emediamusic.com/idrum.html