Best 5 Channel Strip Software
Different channel strip software come in different forms. Some are complete DAW software solutions while others come in plugin form. Their basic function is to enhance the input signals for recording or mixing purposes. Here are some of the best piece of channel strip software available.
ChannelStrip for GarageBand
This plugin for GarageBand, a recording tool on the Mac platform. Provides different signal processors that enhances the quality of your input sounds whether it is vocal or instrumental. These processors include Delay, Compressor, EQ and Expander or Gate. The effects of these individual processors work hand in hand to make your signal sounds better. Its main bottom line is to give you the best audio quality possible for your input sounds that you can then manipulate and enhance further. The user interface and the presets are designed to help you to easily learn how to use the plug-in and to improve your mixing skills that you can take beyond the plugin and beyond GarageBand, which means if you spend enough time using ChannelStrip, you will improve your overall sound engineering skills. You can download this premium software for $89.
Logic Pro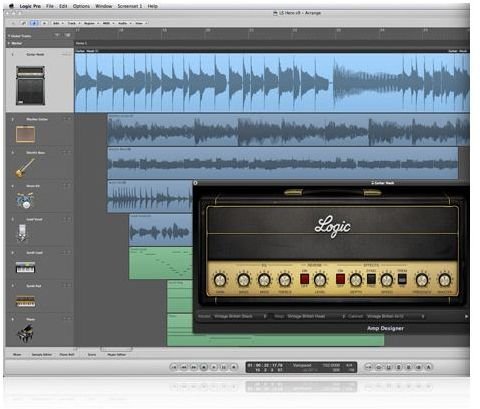 This is another application for the Mac platform, but unlike GarageBand, this is more than just a recording software. This is a complete digital audio workstation with several tools for recording and mixing audio. It has the capability to manage channel strip input. Different settings and plug-in effects can be applied to channel strip input signals. All of these settings of a particular channel strip can be saved so it can be used in other projects. Logic Pro's channel strip feature is just the tip of the audio mixing iceberg as it offers more advanced features for the actual mixing, including those offered by plugins. You can purchase this software at Apple Store for $499.
HoRNet ChannelStrip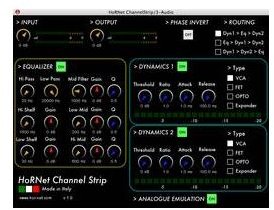 This software is a plugin that is compatible with all audio recording or mixing software that supports AudioUnit or VST plugins on the Mac. This versatile channel strip software can apply EQ and compression to sound signals that produce high quality audio. It uses 2 dynamic processors with 3 compressor models and an expander model each. A phase invert switch, high and low pass filters, 3 parametric bands and analog saturation emulation round out the features of this versatile and high performance plugin. You can purchase this plugin for 99€ or around $138.
Propellerhead Record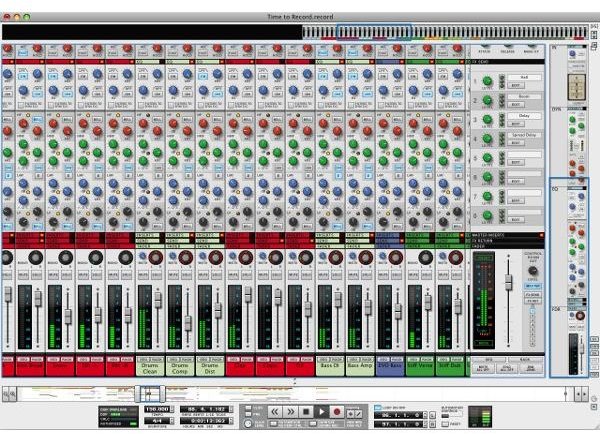 Propellerhead Record is a recording and mixing software that emulates the SSL 9000k mixer that is a massive hardware that can be used to mix several sound inputs at a given time. The main benefit of using Record's version of the mixer is that the interface is customizable, which means if you are only working on a single input signal, you hide the panels you are not using, giving you a cleaner and easier on the eyes interface. It offers everything you need to do all conceivable sound engineering tasks. These capabilities include gain and signal path controls, compressor, gate and expander controls, EQ and filter application and more. You can purchase this channel strip software at the Propellerhead official site.
McDSP Channel G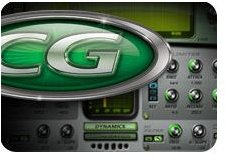 This channel strip software, like the Propellerhead Record, emulates the analog mixing desk experience. The difference is that instead of emulating just one type of mixing desk, Channel G pulls in specific mixing sections and functions from different mixing desks. It has a Dynamics section and an EQ section, both of which offer several tools for mixing and recording like compressors, filters and controls for various elements like gain and balance for surround channels. You may visit McDSP official website for online purchase.
References and Image Credits
https://www.mhlabs.com/metric_halo/products/channelstrip/CSGB/
https://www.apple.com/logicstudio/logicpro/
https://www.hor-net.com/plugin/
https://www.propellerheads.se/products/record/
https://www.mcdsp.com/index.php?option=com_content&view=article&id=348&Itemid=100031