Top 5 Macintosh Audio Converter Software Programs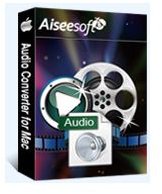 Introduction
Macintosh audio converter software programs run on the Mac OS platform, but it doesn't mean that they only support Mac-based audio formats. These programs also support conversion of other audio formats, and some of them can even extract audio from video files. Depending on your needs for audio conversion, you can find a suitable software for you in this list.
Aiseesoft Audio Converter for Mac
Aiseesoft Audio Converter program can perform 2 main tasks, namely audio conversion and audio extraction from video. Its audio conversion capability allows it to convert audio files from and into several types of audio formats like MP3, AAC and AC3. You can also use it to merge or split your converted audio files, allowing for basic audio editing tasks. Its ability to extract audio from video lets you acquire audio from different types of video formats like MPG, DAT, WMV, FLV, SWF, AVI and 3GP. The extracted audio can then be exported as MP3, AAC or AC3 files. These features can be experienced in a very efficient way since the software offers multiple output settings and fast conversion speed.
Switch Audio Converter for Mac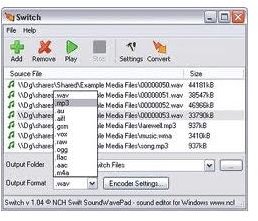 Switch Audio Converter combines fast conversion, an intuitive user interface and wide support for a variety of audio file formats both for import and export tasks. Its speed does not suffer even with a batch conversion where multiple audio files are converted at the same time. During the conversion process, the sound of the audio files are automatically normalized, giving you a standard level of quality across all of your converted audio files. In addition to all of this, the software also allows you to extract audio from video files in AVI, MPEG and MOV formats.
Noteburner Audio Converter for Mac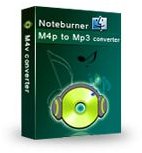 Noteburner, like the rest of the audio converters on this list, can import and export audio files in several file formats. However, it offers one special feature that puts it above the rest, and this feature is the conversion of DRM protected file formats such as M4P, M4A and M4B. Audio files in these formats are those music files purchased from the iTunes store. This means whatever you download from the iTune music store, you can convert, export and use in other mobile devices like the Zune and the PSP. In addition to audio conversion features, Noteburner also cas CD burning and ripping capabilities, making it a very versatile tool for people who love working on and listening to music.
Audio Converter for Mac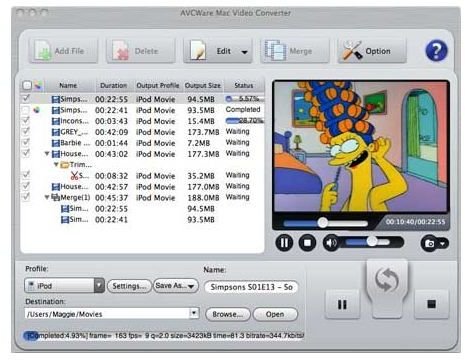 This Audio Converter for Mac offers a wider support for audio file formats. In addition to supporting the more popular file formats such as MP3, WMA, WAV, OGG, AIFF and AAC, it also supports lesser known formats like CUE, APE, MP2, RA and SUN AU. It has a very simple user interface that makes audio conversion, merging and video-to-audio extraction. In its video-to-audio extraction feature, it can support extracting audio from video file formats such as MPEG3, MP4, AVI, WMV, MOV and even HD video formats like HD AVI, HD MOV and DivX. This wide support for a range of file formats make this program a very versatile and efficient tool in music editing, especially for people who like to move their music files between mobile devices and desktop computers.
SoundConverter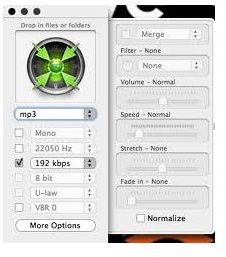 This Macintosh SoundConverter software is a very simple and basic one. It has limited support for audio files, which means it only supports Mac-based audio files that are not DRM protected. File formats that originated from Windows Media and Real Media formats are supported in a limited manner. This may sound like it is not a powerful audio converter software, but if you are only interested in working on Mac-based formats, then this program is up to the task.
References
https://www.aiseesoft.com/audio-converter-for-mac.html
https://download.cnet.com/Switch-Audio-Converter/3000-2140_4-10703967.html
https://www.noteburner.com/mac-audio-converter.html
https://www.audioconvertermac.net/
https://www.wanakaman.com/index.php/2011/02/10/soundconverter-2-mac-os-x/