Top List of Linux Audio Software Applications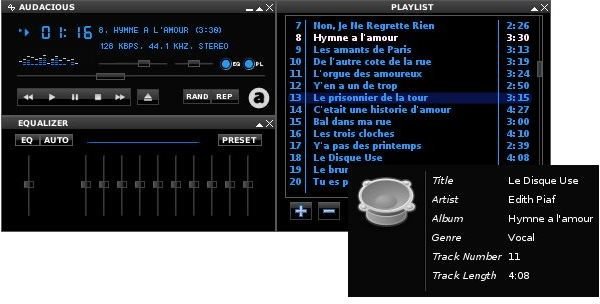 The following is a list of Linux audio software programs that provide multimedia management and playback, as well as other features such as web services integration and even web browsing. Each piece of software offers a unique set of features that is designed for different tastes in users.
Audacious
Audacious is a free and lightweight audio player which runs on most Linux-based platforms. It is designed to provide advanced audio player features like a wide range of audio codecs and superior audio quality. This makes it a widely available piece of software that users can use no matter what Linux-based paltform they are using. With its collection of audio codecs, a wide array of audio formats are available to these users as well without requiring audio conversion even with audio formats that are closely tied to non-Linux systems such as Windows.
Banshee
Banshee is the most popular audio software for Linux platforms including some of the most popular ones like Ubuntu, Debian, Mandriva and Mac OS X. In some Linux distributions, Banshee is the default media player, thanks to its range of media playback features that does not just support audio playback, but also videos, podcasts and audiobooks. It can also sync with mobile phones and mp3 players, letting users import music from those devices or just play them. It is highly integrated with online services like Last.fm, Miro, Amazon, eMusic and Internet radio stations, giving you a wide range of capabilities and sources of content.
Decibel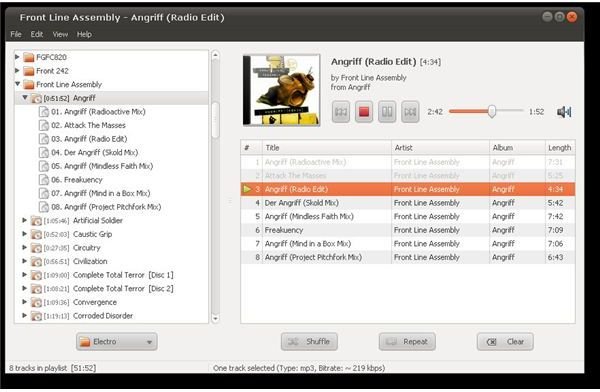 Decibel is designed to meet the demands of listeners, no matter what those demands are. Thanks to its modular design, certain features can be turned off depending on what the user desires. It is also designed to have a very simple yet elegant user interface, providing a very intuitive way for users to navigate their way through their music library. This minimalistic approach caters to people who only want to play media, which means if you want to rip CDs, micromanage audio information or other advanced multimedia features, Decibel will disappoint you. It is strictly an audio player.
Amarok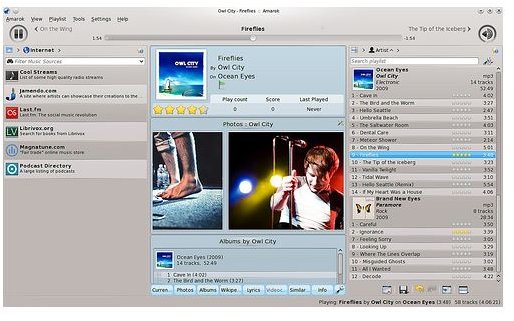 Amarok prides itself with a large community of developers and a system that makes community-designed features possible. This means if you want your audio player do more things for you than just playing music, you will enjoy the endless supply of scripts from the community. Scripts can also be used to enhance the integration between Amarok and Internet services like Last.fm, Ampache, Magnatune and more. These services allow users of Amarok to expand their music library just by being connected to the Internet. Amarok is not just a great and flexible audio player on the Linux platform, it can also shine in other platforms like Windows and Mac OS X.
Songbird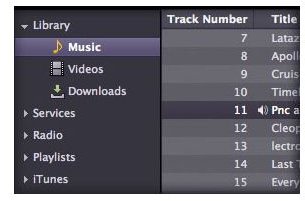 Songbird is a unique mix of web browser and audio player features in one piece of software. In this list of Linux audio software, it stands out as the only application that provides built-in support for social listening through its integration with several music and social networking services. It lets you manage your music library as well as browser the web. With several ways to customize its features, users get the chance to pick which services and capabilities are available on their Songbird installation.
References and Image Credits
https://audacious-media-player.org/
https://decibel.silent-blade.org/