Top 5 Must-have Audio Studio Equipment Products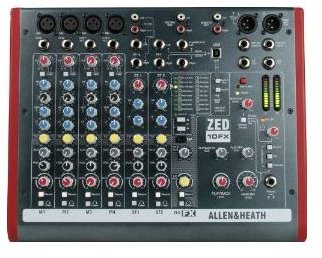 Audio studio equipment are used to record vocals and instruments for music production. These equipment range from input and output devices like microphones and speakers. Here are some audio studio equipment and some choice products that represent the best of them.
Allen & Heath ZED10FX
Mixers apply volume changes, sound modifications and special audio effects to audio that are imported through input jacks. There are several options for mixing and modifying sounds using mixers, and this particular one has a bunch of them. This ultra compact USB mixer supports the direct plugging of an instrument into it, which eliminates the need for amplifiers or instrument combos. If the instrument has a very low output pickup, this mixer makes sure it the instrument performs well thanks to its 26dB gain boost switch. In addition to instrument support, the ZED10FX also supports other audio sources like microphones, mp3 players and other stereo sources. This device is small and portable enough that it can be used in the studio, at home or anywhere else a recording session may be implemented.
Price: $299
ART SLA2 Stereo Power Amplifier

Amplifiers boost the volume of vocals and instruments without losing audio quality. In most cases, amplifiers even improve the sound of the audio output whether they come from vocals or instruments. This linear amplifier has the power to produce 20 watts per channel with 10 Hz to 40 kHz frequency response. It has a built-in feature that minimizes noise from the device itself that is generated when it is operated. Temperature is also not an issue since it has a SmartFan cooling system that cools the whole system according to its current temperature. That means this cooling system adjusts its level of cooling depending on the needs of the amplifier at any particular time.
Price: $299
Shure SM7B Dynamic Vocal Microphone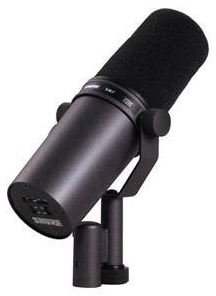 No recording session is complete without a vocal microphone. This microphone is specifically designed for vocals, but it is also a good microphone for music. It has a flat and wide-range frequency response that delivers clean, clear and natural-sounding reproduction of audio, regardless of source. It has features in place to reduce noise that can be caused by electromagnetic hum which are emitted by computer monitors, as well as noise produced by any other equipment involved in the recording session. Its cardioid polar pattern ensures a concentrated audio capturing capability, which means the focus of the microphone will be on the subject, shutting out all ambient sounds and noise.
Price: [$349](/tools/Shure SM7B Dynamic Vocal Microphone)
Sony MDR7506 Professional Headphones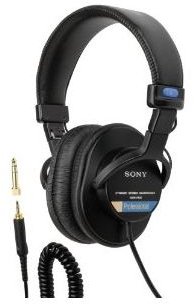 Another essential equipment for studio recording is headphones. This pair of headphones from Sony is designed for live performances, broadcast and studio recording sessions. It has a large diaphragm design that envelopes the ears for maximum enclosure, prevention of sound escape and prevention of noise interference. Its design also allows for great comfort, which is very beneficial especially during long recording sessions. Its gold connectors provides great audio quality, as well as reliable and stable transmission of signals. Its foldable design make it highly portable and easy to store.
Price: $89
Perception 120 USB

As we all know, a must-have piece of audio studio equipment is the microphone. For studio recording, the best kind of microphone is the condenser microphone. This type of microphone ensures the source of audio is the focus of the recording, ensuring that noise and other ambient sounds will play a minimal part in the recording, or no part at all. This USB microphone is user friendly, even for home users, all thanks to its no fuss installation design, which only requires users to plug it into a computer through a USB port.
Price: $149
References:
https://www.bswusa.com/proditem.asp?item=ZED10FX
https://www.videoguys.com.au/Shop/p/20530/art-sla-2-200-watt-studio-linear-amplifier-sla-2.html
https://www.uniquesquared.com/shure-sm7b-cardioid-dynamic-voice-over-microphone.html
https://pro.sony.com/bbsc/ssr/product-MDR7506/
https://www.akg.com/site/products/powerslave,id,1162,pid,1162,nodeid,2,_language,EN.html
Photo Courtesy of Amazon.com