Electronic Drum Set Reviews & Recommendations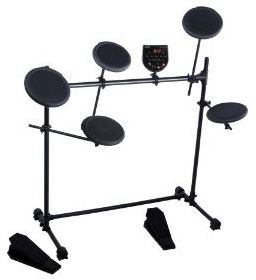 If you are looking for the best electronic drum set for you or a friend, here are some electronic drum set reviews to help you make a proper choice.
Ion Audio Sound Session Complete Electronic Drum Set
This drum set is designed with people who want quiet practice sessions and people who do not have a lot of space for a complete drum set in mind. It fits 5 drum pads and 2 foot pedals in a set up that is compact yet still feel familiar for people who are used to playing traditional drum sets. It includes 108 cymbal, drum and percussion sounds, 40 preset drum patterns and a sequencer that lets you record and play your own drum patterns. It is a compact electronic drum set that provides an authentic drum set feel with the added bonus of volume control so you can practice all you want with minimal noise.
Price: $173.37
Yamaha DTXplorer Electronic Drum Set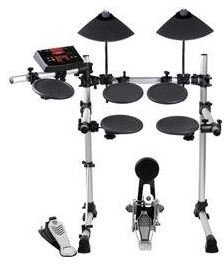 From one of the most respected brands in electronic musical equipment, the Yamaha electronic drum DTXplorer is designed with all kinds of musicians in mind. It can easily be used by beginners to learn how to play the drums, and it can also be used by experts to practice and develop their existing drum skills. It features 32 preset kits, 214 drum and percussion sounds, a tone generator and a groove check with rhythm gate.
Price: $599.99
Ion IED12 Pro Session Electronic Drum Set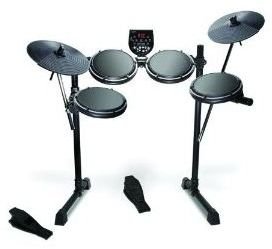 For people who like to play rough and have a rugged style of creating beats, this electronic drum set is tough enough to handle the rough usage. This is all thanks to its adjustable hardware and a very durable stand that can support the whole set even with the most powerful hitters driving the stick. This tough drum set comes in a compact design with the ability to minimize noise. You can hit as hard as you can without being overly noisy. Aside from its rugged design, it also comes with useful features like input for MP3 players, a light-up play-along mode for learning drum patterns and a comfortable feel.
Price: $279.85
Simmons SD5K Electronic Drum Set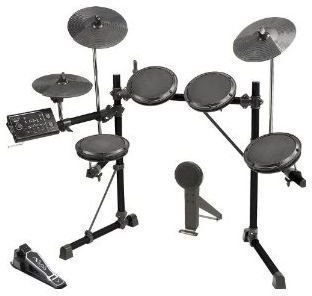 With a set up that looks and feels comfortable even for long time drummers, this Simmons electronic drum set is perfect for experts and even beginners to practice their skills. The set up includes a crash cymbal pad, a hi-hat pad and a hi-hat controller. The drum set can easily be installed, requiring no fancy installation procedure. It can be used to record and process MIDI content thanks to it MIDI out feature.
Price: $439.99
Sound X SMI-1458 Electronic Drum Set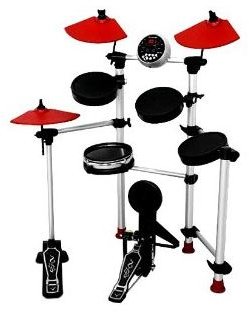 This cool looking drum set not only looks visually appealing, it also provides a set of features that are great for beginners like 215 tones, 20 preset kits, 50 preset songs, MIDI in and out ports for computer connectivity and a design that is easy to set up. It also includes an instructional DVD to help out beginners in learning the ropes. All electronic drum set reviews would definitely call this one of the best choices for novices.
Price: $399.99
References
https://www.amazon.com/ION-Audio-Session-Complete-Electronic/dp/B002OHE4RC/ref=sr_1_1?ie=UTF8&qid=1294213910&sr=8-1
https://www.amazon.com/ION-IED12-SESSION-Electronic-Drum/dp/B002Q8F1US/ref=sr_1_5?ie=UTF8&qid=1294213910&sr=8-5
https://www.amazon.com/Yamaha-DTXplorer-Electronic-Drum-Standard/dp/B001R2OMTK/ref=sr_1_10?ie=UTF8&qid=1294213910&sr=8-10
https://www.amazon.com/Sound-SMI-1458-Electronic-Drum-Set/dp/B001M4XSPW/ref=sr_1_11?ie=UTF8&qid=1294213910&sr=8-11
https://www.guitarcenter.com/Simmons-SD5K-Electronic-Drum-Set-103923439-i1170274.gc