Temporary Financial Help for Families in Need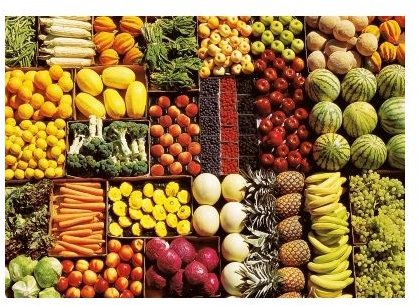 Introduction
There are times in life where many people find themselves needing temporary financial help. Fortunately, in America, there are many programs available for for those families who are in need of short-term financial support. Unfortunately, there are also many scam artists who prey upon the desperation of people for their own financial gain. In this article, we discuss various governmental programs who aid families in need; at the same token, we also discuss the best tips to recognize whether you are getting scammed.
Food Support
There are a variety of temporary options that exist for families who are in need of food assistance. You can first start by checking your local area for community food pantries, churches, and organizations who donate food to people who are struggling in their communities. Usually, these organizations do not have any specific requirements, and will freely give away food until they run out.
Most importantly, you can also check your particular state for an application for food stamps. The food stamp program is federally funded but ran by state or local agencies. The people who qualify are low-income families and are in need of temporary financial help. In 2009, the average monthly food stamp benefit was $200 per person and up to $1,202 for a family of eight. If you would like to find out whether your family is eligible, you can visit the Supplemental Nutrition Assistance Program (SNAP).
Although each state has different requirements and criteria for what is considered "low-income", regardless of the state, everyone must meet the following conditions:
Must have a Social Security Card.
If you don't have a Social Security Card, you must have applied for one, as well as provide proof of your application.
You must be a U.S. Citizen, a U.S. National, or a Qualified Alien.
Rental Assistance
With the rising cost of housing, people can apply for rental assistance from a program commonly referred to as Section 8 Housing. It is also a federally funded program which subsidizes housing for low-income families. This program pays a portion of the monthly rent, and the remaining portion is paid by the family. The United States Department of Housing and Urban Development (HUD) also works closely with the Veterans Administration to help provide safe and affordable housing for homeless US armed forces veterans. Nonetheless, in order to become eligible, families must meet the following criteria:
Must be a U.S. Citizen.

Non-Citizen who has eligible immigration status.

Family's income can not exceed 50% of median income for the country or their metropolitan area.
Most importantly, median income levels are published by HUD and will vary according to location. For more information, or to locate your local office, visit www.hud.gov.
Cash Aid
Temporary Assistance for Needy Families (TANF) is a program that provides temporary financial help benefits to families who are in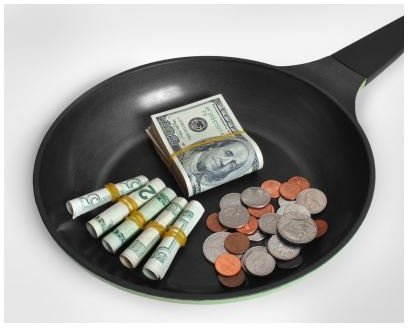 need. The requirements under this program vary widely according to state, as each state is responsible for developing their own criteria. However, more than 1/3 of the states have income requirements which require that families must have income of less than 50% of the federal poverty level in order to qualify for TANF. On the other hand, some states require that the family's exceed 100% of the federal poverty level. You must check your particular state for income requirements. For more information, you may contact your local office or visit the U.S. Department of Health and Human Services.
Avoiding Fraud
There are many scammers out there who are pretending to help families in need. Unfortunately,there are no limits to the frauds being perpetuated today. Most commonly, people experience situations where fraudsters are requesting personal information to steal their identities. Scammers may also request that the victim pay an application fee first, before they are eligible for immediate financial help. Whatever the case, there are usually four "red flags" that would alert you that a fraud is occurring and that you are in the process of being scammed, says the American Institute for Economic Research (AIER). They are:
You are being promised something that is "too good to be true".
The scammer(s) exhibits a sense of urgency, usually communicating to you that you need to "act now" for immediate financial help.
The scammer(s) are using high-pressure sales tactics.
The fraudster does not want you to scrutinize or question the deal.
Conclusion
If you are going through a difficult time in your life, don't be afraid to seek temporary financial help. There are organizations, churches, and governmental programs that are available for people who need assistance, just like you. However, if you are going to enroll in a program that offers immediate financial help, make sure it is reputable and you know who they are.
You might find these temporary financial help programs useful as well:
NHSA.org
AngelsOfGodOutreach.org
SingleMotherHelp.org
RainbowHousing.org
References:
https://usgovinfo.about.com/od/federalbenefitprograms/a/foodstamps.htm
https://www.hud.gov/offices/pih/programs/hcv/about/fact_sheet.cfm
https://www.nccp.org/profiles/extended_36.html
https://www.aier.org/research/briefs/141-10-tips-on-how-to-avoid-financial-fraud
Image Credit: