Guide to Choosing the Best ATM Debit Cards for Travel Overseas

Lately, there have been many overseas travelers who protest that the foreign exchange fees have gotten way out of control. In the past, overseas travelers were charged a flat fee per withdrawal, no matter the amount of money withdrawn. Nowadays, some of the big banks have set a precedence in charging a conversion surcharge rate dependent on the amount of money withdrawn. Not to mention, most banks charge a transaction fee. Therefore, this leaves many travelers asking "What are the best ATM debit cards for travel overseas?"
What the Major Banks Charge
According to a study conducted by USA Today Travel, most banks have moved toward a new way of transacting overseas travel cash conversions. That is, now travelers must pay an exchange surcharge and a cost per transaction fee. In a 2009 study, USA Today provided the debit card fee schedule charged by the following major banks:
Wells Fargo: $5 per transaction / 0% exchange surcharge
JP Morgan Chase: $3 per transaction / 3% exchange surcharge
Bank of America: $0 per transaction / 0% exchange surcharge**
Bank of America: $5 per transaction / 1% exchange surcharge
Citibank: $0 per transaction / 1% exchange surcharge***
Citibank: $1.50 per transaction / 1% exchange surcharge
USAA: $0 per transaction / 1% exchange surcharge
**ATMs that are operated by Members of Global ATM Alliance
***ATMs at Citibank branches overseas
Based on the above sample, customers can choose the most competitive pricing and the best ATM cards for overseas travel. Otherwise, it is a great idea to check out your smaller local area banks and credit unions who usually charge only 1% in conversion fees.
Overseas Travel: Tips to Minimizing ATM Debit Card Charges
Although it may be true that even the best ATM debit card for travel overseas can become quite expensive, to minimize the amount of fees you have to pay out-of-pocket, we recommend:
If you need to withdraw cash, try to withdraw enough cash so that you don't have to keep returning to the ATM.
Use the limited no-fee system ATM machines.
Purchase large items, using your credit card instead. Most, credit card companies charge a 3% surcharge, however, Capital One charges 0%. (Continue to the next section in to find out how to use your ATM debit card as a credit card).
Use Your ATM Card Like a Credit Card!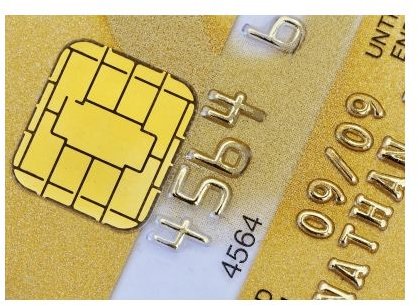 Currently, most ATM debit cards have the MasterCard or Visa logo so that you can use them like a credit card. Luckily, there is an advantage to using your ATM debit card like a credit card while shopping overseas. Meaning, most banks will treat your transaction like a credit card purchase and will charge you the same rate as would a credit card transaction. Remember, most credit card charges are somewhere in the ballpark of 3%, and there are no transaction fees.
Conclusion
Traveling overseas can be both exciting and expensive at the same time. However, if you know what actions to take while choosing the best ATM debit cards for travel overseas, you can save a substantial amount of money. Let's face it, the last thing you want to worry about is not having enough money to fund your dream vacation.
References:
USA Today - https://www.usatoday.com/travel/deals/inside/2009-05-21-best-overseas-credit-card_N.htm
Image Credits: