Top 4 Best Ways to Organize Household Receipts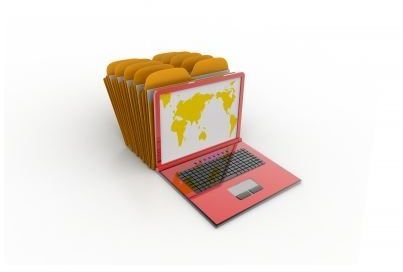 The best way to organize household receipts is the easiest system that you can remember to implement every time you get a receipt. There are several systems available, but none of them will do you any good if they are not simple enough or don't match your personality style. Here are four proven systems that you can choose from to get a handle on all of your incoming receipts.
1. Scan to Your Computer
This may not be the best way to organize household receipts if you use your computer sparingly, or aren't a fan of using technology for organization systems. If you're tech savvy and love to go paperless, you can scan your receipts to your computer. Make a new folder called "Household Receipts" and make sub-folders for the household receipts, such as:
Telephone
Insurance
Miscellaneous
Car Repairs
Utilities
Collect all of your receipts and organize them into piles of like receipts. Categorize your piles and make those your sub-folders. You can put those folders on your personal data assistant (PDA) in case you need convenient access to them, or need to take them with you. If you already have a scanner, then you don't have to pay anything for this organization method. You can purchase one for as little as $50.
2. Household Organizer Notebook
A simpler alternative to scanning receipts to your computer is to buy a household organizer for receipts. You can find these at office supply stores, online or in department stores that sell stationery and other supplies. These are mainly sold as notebooks with pocket sections to insert receipts. The sections are already categorized for you to file receipts. At the end of the notebooks are blank sections with pockets for you to write categories that are not included. One benefit of using a household organizer notebook is the portability factor. You can take it with you to add receipts when you're out of your home, or grab it easily to add or take out receipts when you're at home. These notebooks are affordable and can last you years if you keep them in good condition. You can buy a good quality notebook for as low as $10.
3. Envelope System
Filing receipts in envelopes is not the best way to organize household receipts if you're striving for efficiency, but it may be the only method that you'll use on a consistent basis. For example, if you already use an envelope system to spend cash, then it makes sense to use the same system to store your receipts. You can place the receipts in the same envelopes with the cash, and add envelopes for receipts that you write checks or use a debit card to pay for. You can also start an envelope system from scratch, using a household organizer notebook as a template. Write categorizes on envelopes and keep the envelopes together in one large envelope. File your receipts away as you would in an organizer notebook. You can write the year associated with the receipts on the front of the envelope, such as "2010" or "2011." You can then file the large envelopes away when the year is over, so that you have them handy for taxes or other purposes. The only costs associated with this system are the costs of standard business size envelopes.
4. Accordion File System
A proven system for organizing receipts is to buy a standard accordion file system with the sections divided by each month of the year. As your receipts come in for the month, just file them away according to the appropriate month. This system works well if you're not overwhelmed with monthly receipts, such that sorting through a month's worth to find something is not a hassle. Accordion file folders can range from $12 to $25.
Depending on who you talk to, all of these methods could be said to be the best way to organize household receipts. Experiment with a few or all of these to see which one works best for you.
Image Credit: (Freedigitalphotos)