One Time and Monthly Great Gifts to Purchase for Bosses Day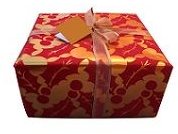 Being responsible for your finances includes planning for miscellaneous expenses each year, which may include money for gifts to purchase for Bosses Day. If you plan for it in your budget, you'll have the money to spend, and you won't be tempted to go into debt. You'll also know what you can afford and how much you'll need to collect from co-workers. Here are some tips on gift ideas as well as how to control the expenses associated with Bosses Day:
One-Time Gift Ideas
Most of the recommendations for gifts for Bosses Day are one-time gifts. The one you choose will depend on your boss' personality type, the time you have (or don't have) to assemble one and what you can afford. Here are some ideas to consider:
Gift basket: $20 to $50
Gift card: $10 to $30
Beverage warmer: $15 to $25
Newton's Cradle executive toy: $30 to $40
Try to stay away from gifts that are so frugal that it comes across as thoughtless. You would be better off not giving a gift.
Monthly Gift Ideas
A more expensive option for gifts to purchase is to buy a recurring gift. Here are some ideas to consider:
Cheesecake club of the month: $120 to $460
Handmade soap of the month with boss' initials: $30 to $100
Organic fruit of the month club: $75 to $270
Flower of the month club: $150 to $450
These gifts can pose a financial burden on any one worker. You should only consider one of these if you're able to collect money from co-workers.
How to Save Money on Bosses Day
You don't have to break the bank for Bosses Day, and you shouldn't. Here are some tips to save money:
Mark the date for Bosses Day on your calendar and watch online and in store sales
Assemble gifts, rather than buy it pre-assembled, such as a gift basket
Take advantage of discounts by buying larger quantities and giving extra gifts to others for other occasions
Choose gifts under $20 as a backup so that you can afford it if you're stuck paying for it all
Save money in advance for gifts so that you don't pay for them using credit, which could lead to you paying as much as 10 times for the gift
It's the thoughtfulness of the gift you give that counts and not the expense. You can save money and still give a good gift.
How to Collect Money from Co-Workers
It's important to get your co-workers involved so that you're not shouldering the entire expense of the gift. You may also benefit from being a part of a group gift, because your boss won't single you out if he thinks the gift is inappropriate or can't use it for some reason. Here are some tips for collecting money:
Set a deadline for co-workers to turn in money
Collect the money before buying the gift
Don't be pushy when asking for funds, because some co-workers may not be able to afford it
Keep the cost of the gift low so that you're not burdening the finances of your co-workers
You have to be prepared to hear the answer "no" as you ask for funds, and don't take it personally. There might be personal financial reasons, but also issues between those co-workers and the boss.
Keep in mind why you should consider gifts to purchase for Bosses Day. It shouldn't be to buy favors, but to show your gratitude and appreciation.
Image Credit: Canna W.
Sources:
Club-Offers.com https://www.club-offers.com/
Gifts.com: Bosses Day Gifts https://www.gifts.com/occasion/bosss-day/MyX