Where to Find No Fee Gift Cards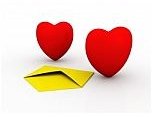 Introduction
Buyer Beware! Gift cards can come with hidden fees! If you're like me, then you are sick and tired of paying fees for everything that you buy. It seems that everything that we use in life comes with some anonymous fee. If you are confused by my previous statement, then just excuse yourself from your computer now and take a look at your latest utility bill. Now, do you see what I mean? Yes, I'm talking about that miscellaneous fee in which you have no clue as to why it is there. Well, it gets worse! Nowadays, people all across the country are paying activation fees for gift cards of many sorts. So, I've decided to write an article on places to find no fee gift cards, just in time for the Christmas season!
Maintenance and Dormancy Gift Card Fees
First off, are there really gifts card with no activation fees? In a recent article titled "35 Most Outrageous Fees" written by CNN Money, gift-card activation fees topped number 18 on the list. In their study, they found that the The Good2Go Prepaid MasterCard has an activation fee of $9.95. Even worse, is the iCard Visa Gift Card which has a $25 dormancy fee every 6 months, with the first 6 months being waived. Most importantly, they have also found many other gift cards where you must pay an activation fee of $3 to $4 dollars, then after a few months, your balance is reduced by $2 to $3 per month for maintenance fees. Certainly, I can go on and on with more gift card fee examples but the moral of the story is, you can pay a substantial amount of money in activation, maintenance, or dormancy fees. So, after it's all said-and-done, what becomes of your gift? Nothing!
Gift Cards With no Fees
So, here's the moment we've all been waiting for! (Drum-roll please…) Below is a list of some of the most popular gift cards with no activation, maintenance, or dormancy fees.
Check with your local bank or credit union as many offer no fee gift cards or pre-paid cards to use if you are a member.
Target gift cards are totally free! Although, if you order your cards online there may be a small shipping fee. Otherwise, you can walk right into your local Target store and purchase them at the check-out counter and pay no additional fees.
Wal-Mart has gift cards that includes no maintenance or activation fees. You can also shop online to order a variety of card styles, however, you may pay shipping fees. Moreover, there are Wal-mart stores in virtually every city, so you can certainly visit the Wal-Mart store nearest you.
Department store gift cards (JC Penney, Macy's, Kohl's, Nordstrom's, and Sears) are usually always free and are a smart choice for the Christmas season.
Conclusion
The best place to shop for gift cards with no activation fees is to compare them online. Many companies suggest that there are no activation fees, however, they charge a fee for manufacturing the card. Such companies like American Express and Discover, charge close to $4 for each card in varying denominations. So before you buy, make sure you read the terms and conditions. Need unique ideas on how to present a gift card, then check out this Bright Hub article! References: CNN Money - 35 Most Outrageous Fees