Easy & Simple Steps to Cut Spending on Personal Purchases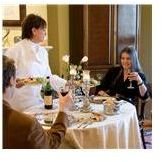 What Is Personal Spending and Why Reduce It?
Personal spending is made up of non-essential purchases such as dining out, clothing, entertainment, gifts and travel. Making a commitment to following simple steps to cut spending will reduce the budget for these non-essentials and make room for an increased grocery bill, paying off a debt or a retirement fund.
According to a November 2010 report from the US Department of Commerce, American's real disposable income decreased by .3 percent in September. In October 2010, the US Department of Agriculture reported that the 2010 corn crop would not meet the 2009 record production which has raised the cost of corn and in turn, will likely increase the cost of meat at the grocery store. These factors can increase the costs of necessities and that money must come from somewhere. The easiest way to get that money is by reducing personal spending.
How to Reduce Dining Dollars
Dining out isn't limited to dinner in a fancy restaurant. Every time a fast food restaurant asks "Would you like fries with that?" or a coffee lover needs to decide between three Italian words representing sizes, it's dining out.
The article Ways to Save on Everyday Expenses, has great suggestions for reducing coffee and lunch expenses.
No one wants to completely eliminate dining in restaurants. While there are several national restaurant discount programs, many cities have co-ops of locally owned restaurants such as Dine Originals Columbus. These co-ops offer discount gift certificates several times a year or offer a specially-priced week. Participating in these programs reduces personal spending and keeps the money in the local community.
How to Reduce Clothing Costs
Clothing is a necessity, but it's the quantities and brands that make the difference in personal spending. Men jokingly ask women "How many pairs of black shoes do you need?" but it's a valid question everyone should ask themselves. Abiding by a workplace dress code is necessary, but that spending can be reduced by purchasing wardrobe components that can be combined in various ways.
Some simple steps to cut spending on clothing are outlined in the article Save Money on Clothing.
Entertainment Expenses Eased
Everyone occasionally wants to just "get out" for a day or an evening. Cutting entertainment spending doesn't mean completely hibernating at home. Some national movie theater chains such as Marcus Theaters offer discounted movie tickets when registering by email. Tickets to college or high school theatrical or musical productions can be more reasonably priced than a professional theater troupe.
Gift-Giving for Less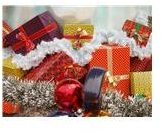 Gift-giving does not have to break a budget or put anyone into debt. Defying societal expectations regarding gifts can put money into savings or even pay the electric bill. Some people will send graduation or wedding announcements to everyone in their address book, even if they haven't spoken in years. There is no social obligation to attend or even send a gift. A birthday or Christmas gift should not be an obligation or an expectation.
Simple steps to cut spending on gifts begins with cutting the Christmas shopping budget in half. Then, analyze the list of people who received gifts last year. Are they family members? Are they social "obligations?" Does the new baby in the family really need two dozen outfits for the holidays? Is it really necessary to buy a $50 pair of blue jeans for the niece you only see at Christmas? By cutting the gift-giving budget and then trimming the recipient list, it is easier to shop for those you truly want to present with a gift.
Reduce Travel Expenses With These Tips
While many families have adopted the staycation concept, reducing travel expenses doesn't have to mean eliminating travel.
Rather than a cross-country drive to a national park, drive to the next state. Instead of eating restaurant meals three times a day, select a hotel that includes a refrigerator and microwave to eat breakfast and lunch in the room. If possible, plan hotel stays to include only one weekend rather than two to avoid higher weekend rates. Search the Internet for discount coupons for restaurants and attractions near the destination.
References
US Department of Commerce Report - https://www.bea.gov/newsreleases/national/pi/pinewsrelease.htm
US Department of Agriculture Report - https://usda.mannlib.cornell.edu/MannUsda/homepage.do;jsessionid=67715518A04A809AD8A3485403832391
Dine Originals Columbus - https://www.dineoriginalscolumbus.com/
Image Credits: