The Best Personal Expense Tracking and Budgeting Websites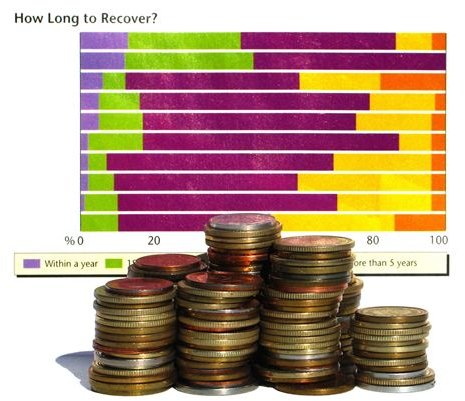 People who are looking for a way to tighten their budget and control their spending don't want to pay monthly fees or lay out a large amount of money for a software package. Several of the top personal expense tracking and budgeting websites are absolutely free to use.
Mint
Mint.com is one of the most well-known personal expense tracking and budgeting websites. Free to use, Mint synchronizes all of your bank accounts, investment accounts, loans and credit cards, then updates automatically to give an accurate snapshot of the user's financial status. E-mail alerts to unusual transactions or upcoming bills as well as smart phone apps are other features that raise Mint above the rest.
Using graphs, Mint shows users exactly where their money is being spent and saved via customized tags. Year-to-year or month-to-month comparisons are easy to see with various graphs. The budgeting feature in Mint can help save for a vacation, reduce expenses or plan for retirement. It is possible to manually enter cash transactions or pending checks. A Bright Hub review of Mint.com can be found here.
While Mint touts its safety due to anonymous registration, encryption, and read-only capability, some people don't feel comfortable linking their bank account to an outsider. Mint is best suited for an individual or single-family household.
MySpendingPlan
A virtual "envelope system", MySpendingPlan makes use of the old method of having a separate envelope for each monthly bill without the insecurity of having cash under the mattress.
MySpendingPlan can help manage a household budget or one for a specific event such as a wedding or vacation. Users can take advantage of templates or build their own budget from scratch. Clubs and organizations can use MySpendingPlan for fundraising budgets.
E-mail alerts can be set to remind users when bills are due, but there is no automatic integration with current bank accounts. Users must manually enter the information, which is a plus for those who fear giving their bank information to strangers, but a thumbs down for anyone wanting automatic spending and budget tracking.
Money.Strands
Money.Strands.com integrates all of your bank accounts and credit card accounts, automatically updates with each transaction, and gives users the ability to manually enter expenses and income. Available smart phone apps make it possible to check your financial picture from anywhere.
Graphs and goal setting make it possible to reduce personal spending and track a budget. Money.Strands send alerts when the user is nearing a targeted budget amount such as the grocery budget or coffee shop spending.
Billster
Young singles sharing an apartment need a way to track their shared and personal expenses. Billster.net allows roommates to input up to five persons' share of household expenses and track what each owes the other. Rent, utilities, shared groceries and "borrowing" a beer can be tracked. Billster is also touted as a way to track spending for a group vacation.
Billster offers online integration of bank accounts and a tagging system to create a budget. The shared expenses are worked in with the personal expenses to create a true financial picture. Billster's alert system can remind users of bills due to others and money or items that were loaned.
For larger roommate situations, Billster offers an upgrade for a one-time fee. While originating in the United Kingdom, the website supports 43 different currencies.
Which Website is Best?
Each of these expense tracking and budgeting websites offer many of the same features. Potential users should closely read the FAQ and any feedback or testimonials before making their final decision. After all, this is your financial information.
Photo Credit:
lusi at www.sxc.hu
This post is part of the series: How to Reduce Personal Spending and Balance Your Budget
There are several methods to balancing a personal budget via cost-cutting methods and tracking every expense. This series will explore those topics in detail providing a guide to everyday savings.