Where to Find Free Deposit-Free Saving Accounts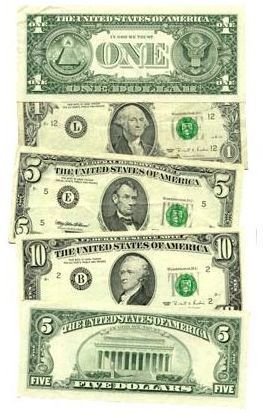 Types of Saving Accounts
Savings accounts come in many different forms but can basically be divided into purpose and audience. For instance, some savings accounts are offered specific for life events such as saving for college, homes or vacations. Whereas, other savings accounts are offered that allow groups of people such as children or seniors to save money. Then, there are the corporate savings accounts, which differ greatly in options from those offered to individuals.
Where to Find the Right Savings Account
Give yourself time and research various saving accounts using both online and offline resources. Start by checking your local bank for special packages on savings accounts by audience. Also, banks may have promotional offers throughout the year that they advertise in the newspaper or on television. Additionally, use DoughRoller.net and DepositAccounts.com to obtain listings of the best savings account offers in real-time. These websites maintain extensive lists of savings account offers across the US and frequently update them. So, basically extensive research is done for you.
What to Look For in a Savings Account
When looking for saving accounts, one of the best options available are free saving accounts without deposits. These accounts can be opened personally at the bank or online without any money and don't have monthly fees to maintain. Other options to look for include:
FDIC-insured - The Federal Deposit Insurance Corporation (FDIC) is an agency created by Congress to protect your money in case the bank goes out of business.
Low-Risk – In terms of investments, savings accounts are the lowest risk instruments because the loss of money is minimal.
Liquidability – Refers to the ability to access your money in a reasonable amount of time if needed. This could be instant, a few days, weeks, months or a year depending on the type of account and amount of money. Look for accounts that give you plenty of options here.
High Annual Percentage Yield (APY) – This refers to the amount of interest earned on the money in the savings account. APY rates on savings accounts are compounded and differ depending on the options on the account and the amount of money in the account. Shop around for the best rates. Many online banks give higher rates than their offline counterparts.
Other Services - This refers to check printing, ATM access, and quick bank-to-bank transfers.
Points to Remember
Remember that saving in an account or saving up for a life goal is a worthy activity to do for yourself. Saving money is an important financial skill that everyone needs to learn and do. Look for banks that do offer savings accounts for different purposes and for different audiences or groups. The best savings accounts are free and don't require deposits. When looking for a savings account, make sure that the account is FDIC-insured, has a good APY rate, and allows access to your money in a reasonable amount of time. Find the latest offers by checking with your local bank and by searching online websites that specialize in listing the best savings accounts across the U.S.
Resources
DoughRoller.net - https://www.doughroller.net/banking/list-of-free-saving-account-offers/
DepositAccounts.com - https://www.depositaccounts.com
Image Credit (Wikimedia Commons)