How to Write Invitations for a Fundraiser With Free Template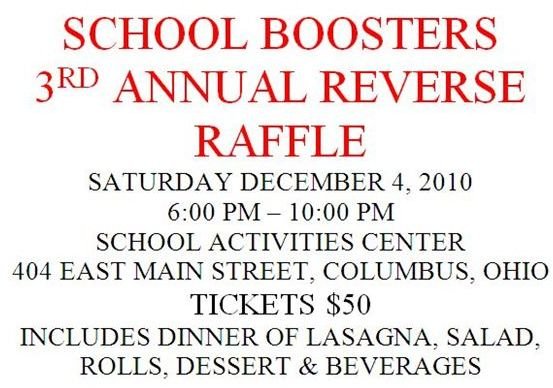 Types of Invitations for Fundraising Events
Each fundraising event has one purpose - to raise money. The style of invitation should correspond with the fundraiser and the cost of the invitations will vary from one type of event to another.
A formal dinner with a silent auction and string quartet would require a more distinguished invitation than a spaghetti dinner entertained by the school band. A postcard invitation is acceptable for an informal event if all of the important details can be printed on the card. Mailing a letter or letter-size flyer as an invitation is appropriate for all but the most formal of events.
Download a sample fundraiser invitation here.
Information to Include in a Fundraiser Invitation
When writing a fundraiser invitation, it is very important to include all of the pertinent facts and not direct the recipient to call or visit a website for more information. Making it as easy as possible for a potential donor to decide whether to attend increases the chances of a positive RSVP.
The obvious information of what, when, where, time and cost must be supplemented with more detail. Explain succinctly why the money is being raised, entertainment that might be provided and any prizes that are available. Understanding how to write invitations for a fundraiser can create more excitement about the event. An invitation to a "lasagna dinner with cash prizes" will catch the eye of the recipient faster than an invitation that reads, "dinner with prizes."
Who to Invite to a Fundraiser
In February, 2010, the Philanthropy Journal suggested non-profits "be as personal as possible in asking for financial support." With this in mind, knowing how to write invitations to a fundraiser coincides with knowing who to invite to that event. Extending personal invitations to a fundraising event can increase the profits for the charity.
For annual events, prior attendees should always receive an invitation. If the fundraiser is a new effort, past donors can be invited.
A press release is good, but a personal invitation to the local newspaper's community reporter could trigger free publicity. In small communities, government officials such as the mayor and council members are more likely to attend a fundraiser if they feel they were personally invited. If the fundraising event is school-related, send an invitation to an athlete or celebrity who might have graduated from the school. There is no guarantee that any of these invitation recipients will attend the fundraising event, but they may send money to support the cause.
When to Send Invitations for a Fundraiser and Follow-Up
Invitations to a fundraising event should be mailed far enough in advance to allow the recipient sufficient notice, generally four weeks in advance. This will give the opportunity for attendees to plan around the event and send an RSVP.
If the fundraiser is a more formal affair including a plated dinner, the non-profit committee needs to know how much food to order or prepare. Contacting anyone who hasn't returned an RSVP via telephone one week before the event can help prevent any food shortage the night of the fundraiser.
References
Philanthropy Journal - https://www.philanthropyjournal.org/resources/special-reports/fundraising/challenge-fundraising-tough-times
Screenshot of fundraiser flyer by author.