What is Cyber Monday? Details, Finding the Best Deals and Forming a Shopping Strategy for Cyber Monday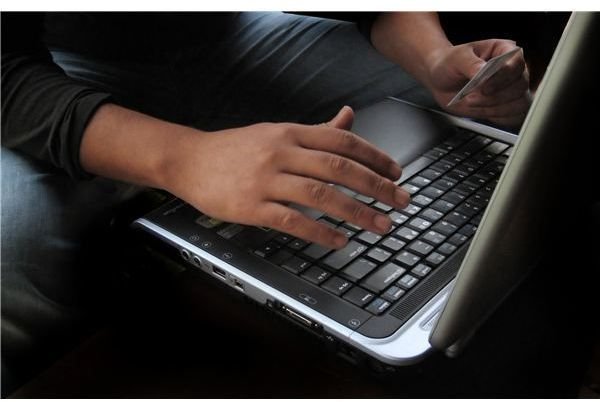 The period between Thanksgiving and Christmas is the biggest shopping season for U.S. shoppers and it is also the period when many retailers make most of their yearly revenue. Cyber Monday has done for online shopping what Black Friday did for brick and mortar retail stores. If you didn't score all the bargains you wanted on Black Friday, it's time for you to turn to the interent. Here's the schoop on how to save the most money.
What Is Cyber Monday?
Cyber Monday is a term for the Monday that immediately follows Black Friday, thus the first Monday after Thanksgiving. The phrase was coined in 2005 by the website Shop.org, which is part of the National Retail Federation. It was during this year that the site performed a study that showed that 77 percent of websites saw an increase in sales on the Monday following Black Friday. In 2009, nearly 100 million people shopped online on Cyber Monday alone. The theory is that shoppers who saw items they liked during Black Friday shopping, think about them over the weekend and make the decision to purchase them the following week. Over the next several years, retailers realized they could take advantage of the increased web traffic and started offering sales for Cyber Monday. Thus, Cyber Monday became a part of U.S. shopping culture.
Details
Technically Cyber Monday starts at 12:00 a.m. the Monday after Thanksgiving and runs all the way until 11:59 p.m. that night. However, just as with traditional Black Friday sales, many websites offer early bird sales for Cyber Monday to those who stay up late and start shopping at midnight. Also just as with Black Friday, many websites offer the sales until the current inventory runs out. The offers are "web only" that only last for that day and do not apply to in-store shopping. One benefit of Cyber Monday is that most retailer websites offer free shipping.
Finding Deals
Just as with Black Friday, it's best to prepare in advance. There are numerous websites that provide advanced lists of the deals that websites will offer on Cyber Monday. Some of the more well known sites are Cybermonday.com which is owned by Shop.org, and Cybermonday.net to name just a few. Browse through these lists and identify any items that interest you. Once you have your list, rank the items in order of importance to you. That way you will get the items you most want even if the other items sell out.
Forming a Strategy
Next, do an Internet search for Cyber Monday coupons or discount codes for each of the website that have items you want. You may not find a code for every site, but any that you find will help reduce your total cost.
Once the big day arrives, plan to either staying up late on the previous Sunday or set the alarm to wake up at 11:30 p.m. You need to have your computer up and a browser open to the websites that you want to purchase from before midnight to take advantage of the best deals.
Now it's time to start making your shopping list! What will you be shopping for this year?
Image Credit:
Sxc.hu: Stocking for Business: Miguel Ugalde
References
Shop.org: "Cyber Monday" Quickly Becoming One of the Biggest Online Shopping Days of the Year
Shop.org: How to make the most of Cyber Monday
CBSNews.com: Cyber Monday Tips and Tricks