Where Can You Find the Best Interest Rate Savings Account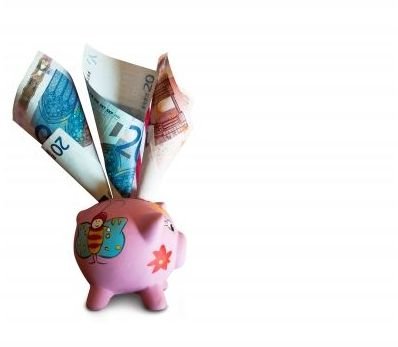 Different Savings Interest Rates
Finding the best interest rate savings account, whether it be a federal interest rate or private bank interest rate, should not be a hassle to find. By following a few steps and knowing where to look, you can find the best interest rates on savings and begin investing your savings at a reasonable interest rate today.
Most private banks that you see on the street are not going to offer you the best interest rates on savings because they know you'll have to look harder to find higher rates and they are the easiest choice. By going out of your way to find the best current interest rates on savings accounts, you will promote savings and compound interest in your household.
There are many different types of savings accounts. There are high yield checking accounts, certificates of deposit, high yield online savings accounts, and, of course, bank savings accounts. Each of these accounts has its good qualities, but finding the best interest rate requires you to research each of them. The best way to look for savings interest rates is to perform a quick Google search for interest rate sites. There are many out there to help you such as Moolanomy, Bankrate, Savings Accounts, and Money Rates.
While looking for the best interest rates, it's also a good idea to keep in mind what stipulations and requirements there are to receive that interest rate. Some accounts require a minimum balance, while others require minimum monthly deposits. Location of the institution offering the best interest rate is also important as not all are accessible nationally. Remember that savings interest rates change constantly and the institution with most generous interest rate right now may not have the best interest rate in the future. You can keep track and stay up-to-date on the current interest rates through online resources.
Finding Great Interest Rates
At the time of this writing, Ultima Bank offers the highest rate at 2.02% annual per year (APY), but the rate is only for young adults that are 18 years old or younger where penalties may apply if money is withdrawn before the age of 18. This is not a national bank and may be hard to do business with if you do not live near a bank location. Looking through the online resources previously mentioned, the best nationwide bank savings interest rates with physical locations is 1.35% APY offered by Capital One with a minimum opening balance of $1,000.
There are similar banks to Ultima Bank offering 2.00 to 2.01% APY rates such as Choice Financial, Bank2, AmericaNet Bank, and Dollar Bank Federal Savings Bank. These all require special conditions such as 2.01% APY only being an introductory rate, must be a resident of a certain state, or certain balance amount requirements.
After these limited savings interest rates, the highest rate available nationwide is SmartyPig. SmartyPig offers online savings accounts that have savings interest rates of 1.75% APY with a low minimum opening balance of $25. Everything is accessed online and there are no other requirements to receive the 1.75% APY savings interest rate.
Certificates of Deposit (CDs) also offer viable interest rates generally offered by banks and some credit companies. The best interest rate on a CD at the time of this article is 2.75% APY offered by Discover Bank in Delaware with a minimum opening balance of $2,500.
Resources