How to Tell if You need Flood Insurance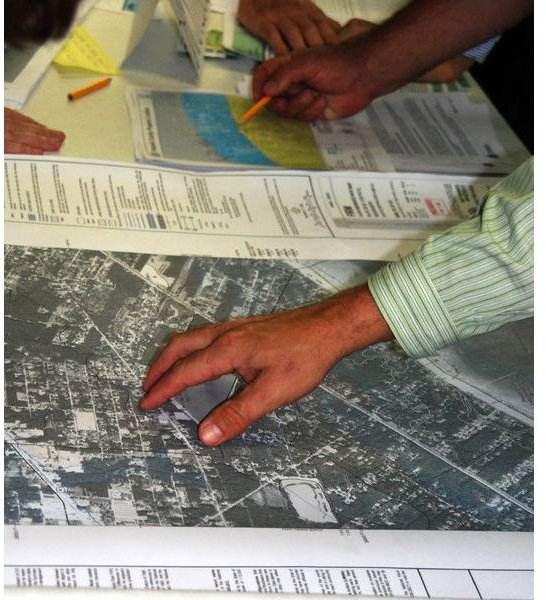 Foreword
There are two types of flood insurance: structural and contents. The first type of insurance covers damage to building bases and walls. The second type covers anything that is not fixed and that is not in a basement. "Flood insurance" refers to the precise insurance coverage against home loss from flooding. To find out risk elements for particular properties, underwriters will frequently use special topographical maps that indicate lowlands and floodplains that are prone to flooding. Such maps are known as Flood Insurance Rate Maps or FIRMs.
What is a FIRM?
Image: Wiki Commons, Jennifer Smits, This image is from the FEMA Public Library (Public domain)
A FIRM is an authorized map on which the Federal Emergency Management Agency (FEMA) has defined both unusual hazard areas and risk premium districts related to the community. Such a map is used to direct floodplain administration regularizations and to lessen flood damage.
Some common exclusions and/or limitations in homeowners insurance policies
Homeowners insurances do not invariably cover all damages and losses to the home. For example, losses to the home induced by war or earthquakes are not usually covered in a homeowner's insurance policy. So the only option left to protect the home against such losses is the purchase of separate insurance policies like flood insurance.
Losses due to natural calamities like frost, unfreezing snow, and landslides are also some of the exclusions in a homeowner's insurance policy. Similarly, losses ensuing from natural deterioration over time, or due to depreciation, are generally omitted from insurance. Home insurance policy does not cover damages due to mold problems arising due to dampness. (However, if the growth of molds is due to a fault in the plumbing system, such a loss may be covered by a home insurance policy.)
Common Questions with Answers about Flood Insurance
1. What is a flooding?
Flooding is a situation in which a partial or full overflow of two or more acres of generally dry land happens. Flooding may involve:
Spill over of internal or tidal waters.
A strange and fast addition or excess of exterior waters from any resource (such as snow melt, dam breakage, river overflow).
Mudslides.
Crumpling of land along the shoreline of a lake or any other body of water due to wearing away or caving in that is induced by waves or streams of water going past projected recurring points that ensue in a flood.
2. What does flood insurance cover?
Residential building coverage - Residential building for the sake of insurance covers a house or residence, connected and separated garages, certain eternally set up fittings like integrated dishwashers, stable shelves and cabinets, chambers and heaters, hot-water warmers, fixtures connected to plumbing system, kitchen ranges, and iceboxes.
Basements coverage - NFIP covers structural constituents, important tools, and other fundamental objects generally placed in an underground store, like:
Incomplete dry wall for surrounds and roofs which also includes incombustible insulating material.
Electrical joint, circuit breakers, and essential service connectors
Central AC components
Chambers, hot-water warmers, energy tanks and the fuel in them, and warm tickers
Light fixings
Base rudiments
After flood cleaning.
Substances covered inside a residence include:
Garments
Pieces of furniture, household goods, bedding materials
Ornamental pieces, sources of illumination and illuminating fixings
Books, home electronic goods
Carpets and curtains
Washing machines and dryers
Air-cons
Deep-freeze and the food contained in them
Movable micro-cook ovens
3. What about flood insurance for nonresidential structures?
Coverage for nonresidential buildings is same as residential buildings. Contents covered in a nonresidential building include:
Articles of furniture and fixings
Machine and instruments
Stocks including products stored for sale.
Unprocessed supplies
Incomplete or completed supplies
Packing materials and shipping provisions.
3. What is the maximum coverage allowed?
For homeowners the building is covered up to an amount of $250,000 and the contents inside the building up to an amount of $100,000. The amount of contents that can be covered by renters is up to $100,000.
4. What is the cost of national flood insurance?
Less than 50 cents a day or a mean of approximately $1 a day is the cost of national flood insurance. The mean premium in a year for flood insurance is around $370 a year. However, the exact premium depends on various factors like the place in which you live, the amount of coverage you prefer, the age of the building, altitude and construction of your home, the structure occupation, and the deductible.
5. From where can I obtain flood insurance?
To purchase a National Flood Insurance policy, you can either contact your insurance agent or get in touch with one of the Write Your Own (WYO) insurance firms. You can also contact a confidential insurance company that writes flood insurance under particular agreement with the Federal authorities.
Water covers Royal Street in Mobile, AL August 29, 2005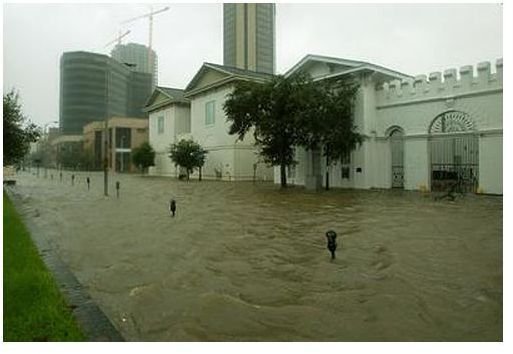 Image: Flickr - Mel Silvers
Conclusion and References:
Do not wait until disaster strikes you. Your policy will not be effective until you have had it covered for more than thirty days so plan well ahead. If you hold back until there is a flood caution to get insurance then remember that you will not be compensated for that specific event. Your most dependable bet is to get insured.
References:
Flood Insurance Rate Maps (FIRMs) may be obtained from your local state FEMA office.
Federal Emergency Management Agency - National Flood Insurance Guide
Rawle O. King - Post-Katrina Insurance Issues Surrounding Water Damage Exclusions in Homeowners' Insurance Policies