What is Groupon and How Can I Use It?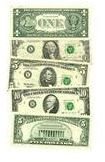 Groupon is an online based company that offers special deals to various cities in the United States. Groupon works with local businesses to create discounts that are offered to consumers. The discounts are generally greater than 50%, and consumers can buy up to two certificates for themselves and up to two certificates as gifts for others. Groupon does not only work with restaurants but with business that offer services such as beauty salons, massage, spas, specialty stores, carpet cleaning, car services, area attractions, and more.
Each day Groupon offers one special deal available for purchase in 24 hours. The Groupon purchase does not get confirmed until the minimum number of buyers have purchased the deal. If, at the end of 24 hours, the minimum number is not met, your credit card is not charged. The theory here is the collective power of multiple buyers helps drive down the cost, yet ensuring the business doesn't loose too much money by offering such steep discounts.
In some cities, Groupon may also release a side deal, which is a separate deal you can purchase during the 24 hour time period. This side deal does not always offer as deep of a discount as the main offer, but can still be used to save money.
Why Use Groupon?
Now that I've answered what is Groupon, you may be wondering why you should use Groupon. Groupon offers such a variety of offers that you are bound to find offers periodically that you use, would be interested in, or can give as gifts. Purchasing Christmas or birthday gifts can be difficult at times, but by having Groupon send you the daily deal to your email address, you can have everyone in mind and purchase the gift certificates to use as gifts as well as Groupon certificates you can use for yourself.
Things and events you may find Groupon useful for:
Restaurants for casual dining or special events
Restaurants to give to others as gifts
Graduation
Retirement
Birthdays
Special events
Anniversaries
Household uses
How to Sign Up for Groupon
You can sign up for Groupon by visiting the Groupon website. Look near the top of the page and select your city from the drop down menu. Enter your email address and select "Subscribe." Groupon will then send you an email each morning with the daily deal. At any point you decide to purchase a Groupon, you will need to enter your credit card information and mailing address. Groupon keeps the registration process simple and does not flood your email with multiple emails. You should only receive one email per day from Groupon.
When deciding to purchase a Groupon, read the details of the deal. You may find restrictions for use on certain days, a limit of the number of vouchers you can purchase as gifts, or other restrictions set by various businesses.
For those with an iPhone, Groupon offers a app for your iPhone to receive the daily deals.
Once you have signed up and realize the savings Groupon can provide, you will not only be ready to answer when someone asks you "What is Groupon?," you will be able to give them examples of the great deals offered by Groupon daily.
References
Groupon - https://www.groupon.com/learn?lrnpg=3
Image Credit (Wikimedia Commons)