When Is the Best Time to Buy a Snowblower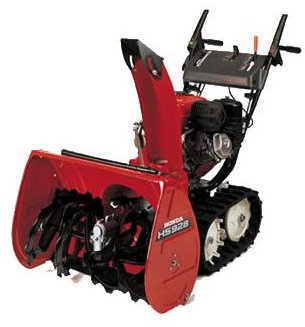 Introduction
It is not usual for a potential snowblower buyer, to drive into town in the middle of a snow storm, looking for one to purchase. Two important questions are; when is the best time to buy a snow-blower and how much will you pay for it?
Often, as soon as a few flakes of snow start falling, something clicks in the mind and a picture appears of you with a shovel, digging away at a snow drift. This unwelcome thought, then transforms itself into action and the impulse buying process begins. Is buying on this motivation and at this time the smartest option and a benefit to you? Some suppliers say that buying later in the snow season will reward you with equipment at a better price, however your selection will be greatly reduced. This could mean that you may pay more for available models, rather than the amount for equipment you budgeted for.
Plan Ahead, Consider Your Location
It may be worth your while to plan with the help of a calendar, to determine when is the best time to buy a snowblower. Keep in mind that Mother Nature can play tricks with the weather and your "snow season" could get an early start! There are opinions that spring is a good option because it is possible that "left-over" equipment from the last season is still available at a lower cost. Another option put forward is to buy in summer - a time when the last thing people and suppliers are thinking of is snow!
Consideration must also be given as far as where you live. This can affect the availability of equipment with regard to supplier's stock. For example, International Falls in Minnesota receives snow very early, therefore, products are likely to be available here sooner than elsewhere.
Online and Off-Line
As you could be planning your strategy for the best time to buy a snow-blower; manufacturers and retailers are also doing their own. During the months of May, June and July; the manufacturing of equipment is in full swing. At the same time, retail inventories are maintained at strategically low levels, to prevent carrying excess stock later in the season. In your buying strategy, you may wish to consider the alternatives of buying online as opposed to buying in-store? There are online suppliers such as "Snow Blowers Direct," that have a substantial selection of equipment in the early part of the season and offer competitive prices.
Discount Opportunities
One important aspect to always consider when seeking a "low price" purchase is not to wait until the very last minute. Due to a lack of available stock, you could be forced buy a snowblower that is more powerful than you require and is, therefore, more expensive. Alternatively, you may buy one that is less powerful than needed and then have to pay for excessive maintenance, or eventually be forced to replace it.

An option that is popular with regard to finding a good purchase is to wait for "end of season" clearance sales. While many suppliers are, in some instances, reluctant to commit themselves on the exact terms of their "Clearance Sales," it is generally recognized that reduced prices can be negotiated. The sales could start in the months of February, March or April or even as early as January!
Summary
There are many options open to you regarding the best time to buy a snowblower. Online research can give you much detailed information on equipment, manufacturers, retailers, and pricing structures. It is always wise however, to keep in mind your criteria in respect of a product because at the end of the day, you will be stuck with it!
Refereces and Image Credits
Image Credits: